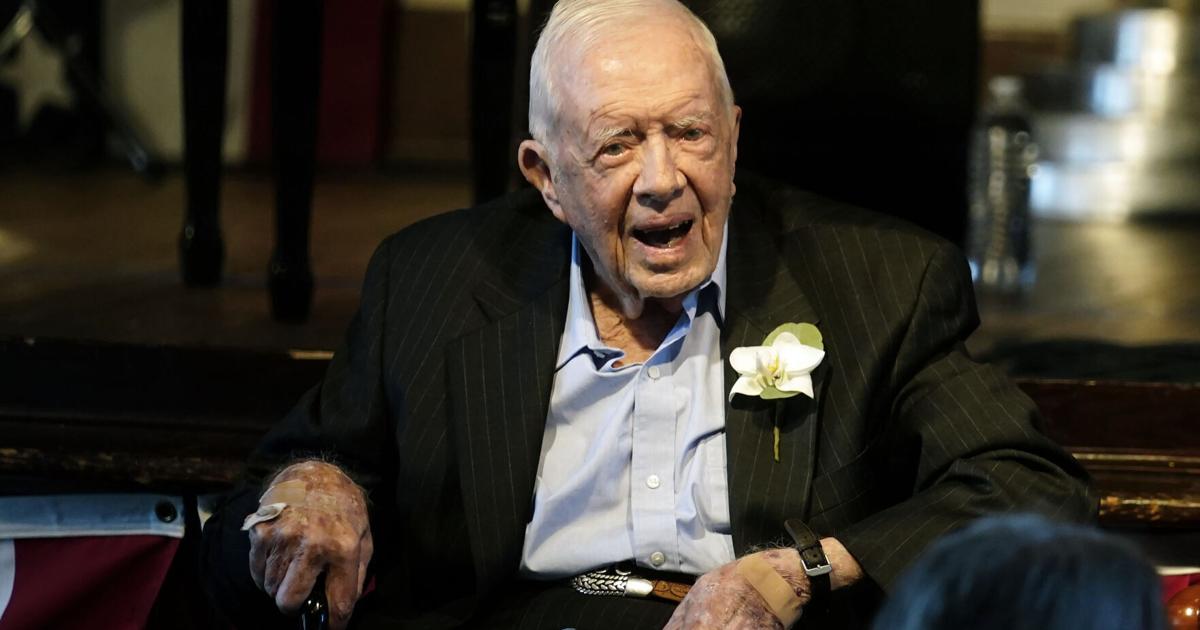 Jimmy Carter turns 98 today. Here's how our oldest former president plans to celebrate
Jimmy Carter, already the longest-living U.S. president in history, will celebrate his 98th birthday Saturday with family and friends in Plains, the tiny Georgia town where he and his wife, 95-year-old Rosalynn, were born.
Jason Carter, the former president's grandson now leading the Carter Center board, described his grandfather, an outspoken Christian, as content with his life and legacy.
"He is looking at his 98th birthday with faith in God's plan for him," the younger Carter, 47, said, "and that's just a beautiful blessing for all of us to know, personally, that he is at peace and happy with where he has been and where he's going."
Carter Center leaders said the former president, who survived a cancer diagnosis in 2015 and a serious fall at home in 2019, already has enjoyed reading congratulatory messages sent by well-wishers around the world via social media and the center's website. But Jason Carter said his grandfather is mostly looking forward to a simple day that includes watching his favorite Major League Baseball team, the Atlanta Braves, on television.
"He's still 100% with it, even though daily life things are a lot harder now," Jason Carter said. "But one thing I guarantee. He will watch all the Braves games this weekend."
James Earl Carter Jr. won the 1976 presidential election after beginning the campaign as a little-known one-term Georgia governor. His surprise performance in the Iowa caucuses established the small, Midwestern state as an epicenter of presidential politics. Carter went on to defeat President Gerald Ford in the general election.
A Naval Academy alumnus, Navy officer and peanut farmer, Carter won in no small part because of his promise never to lie to an electorate weary over the Vietnam War. Four years later, unable to tame inflation and salve voter anger over American hostages held in Iran, Carter lost 44 states to Ronald Reagan. He returned home to Georgia in 1981 at the age of 56.
Photos: Former President Jimmy Carter through the years
Carter, 1931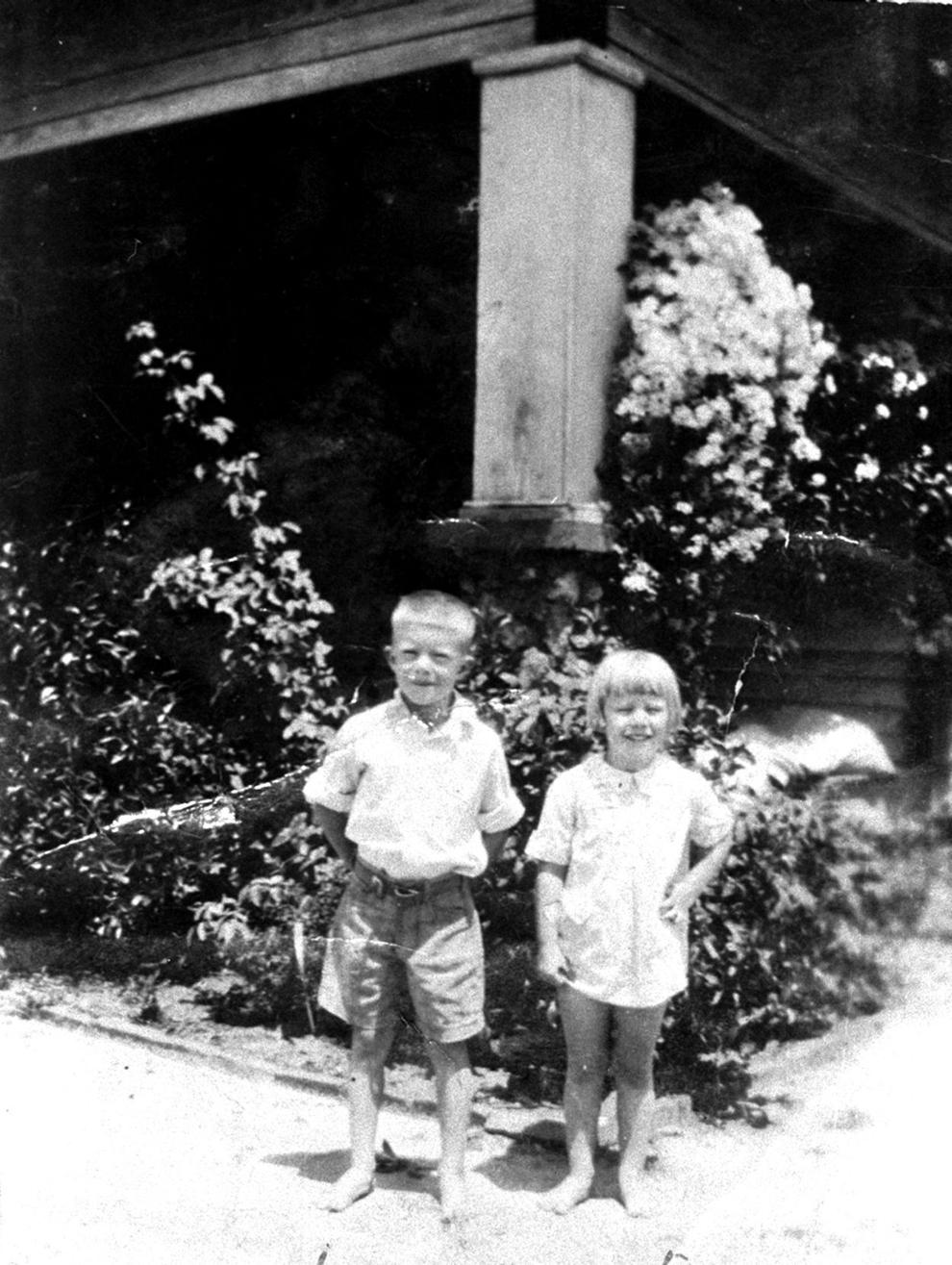 Carter, 1932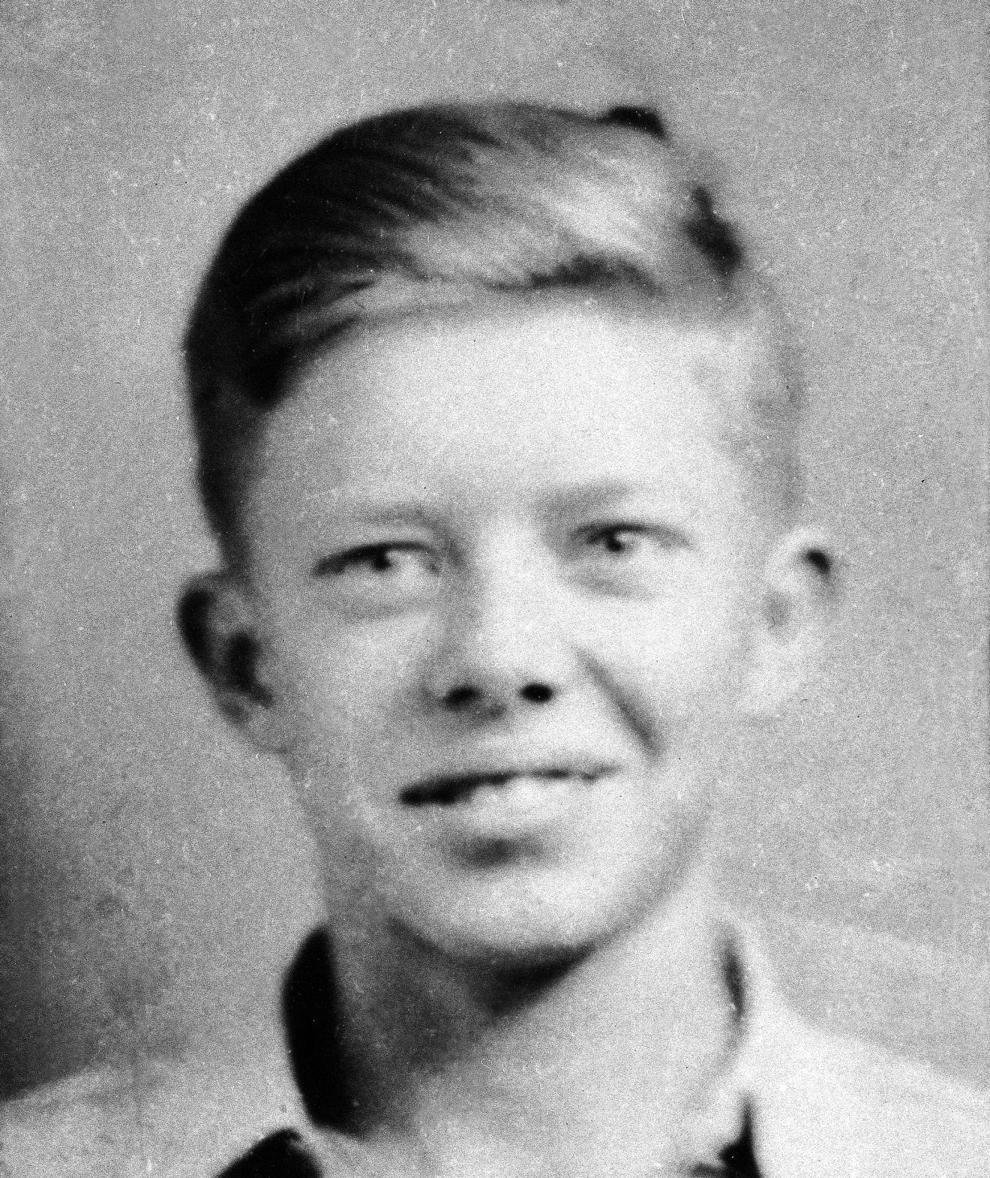 Carter, 1952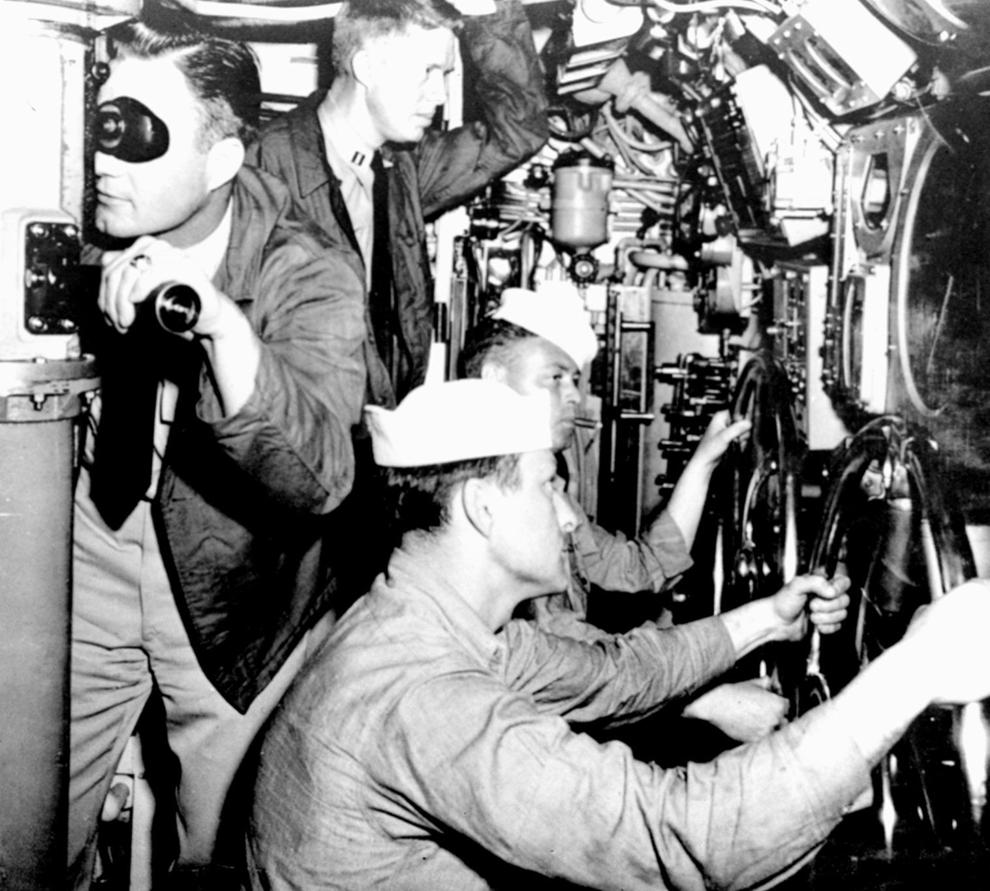 Carter, 1966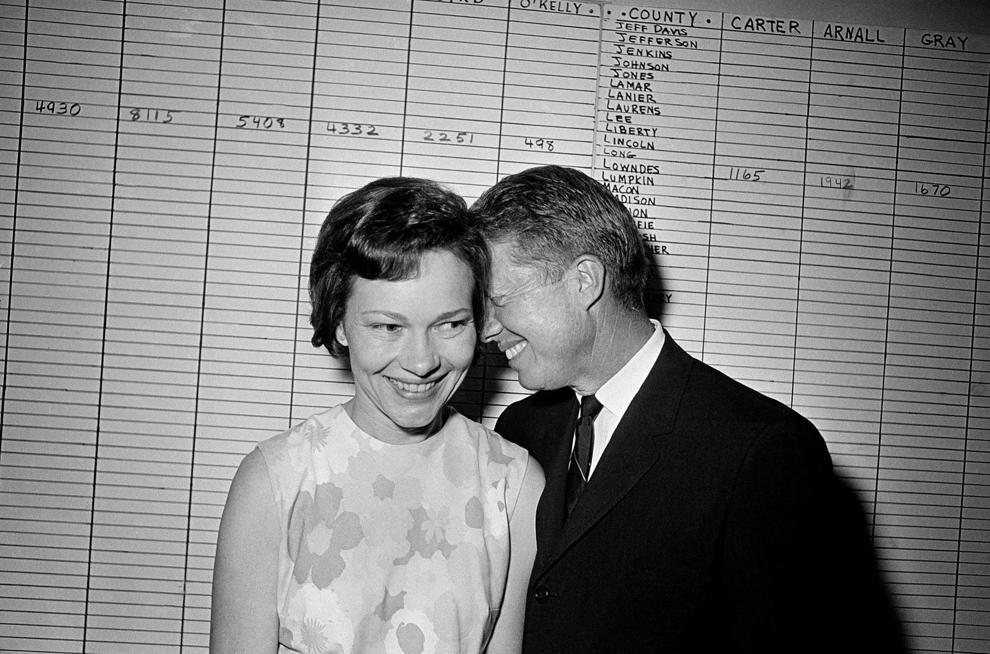 Carter, 1970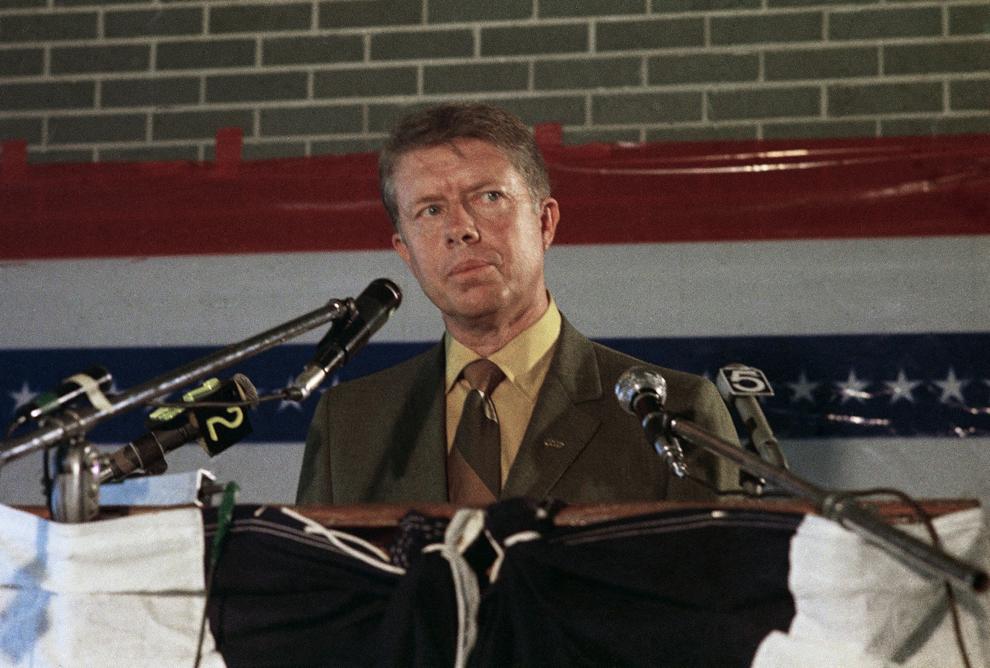 Carter, 1970
Carter, 1970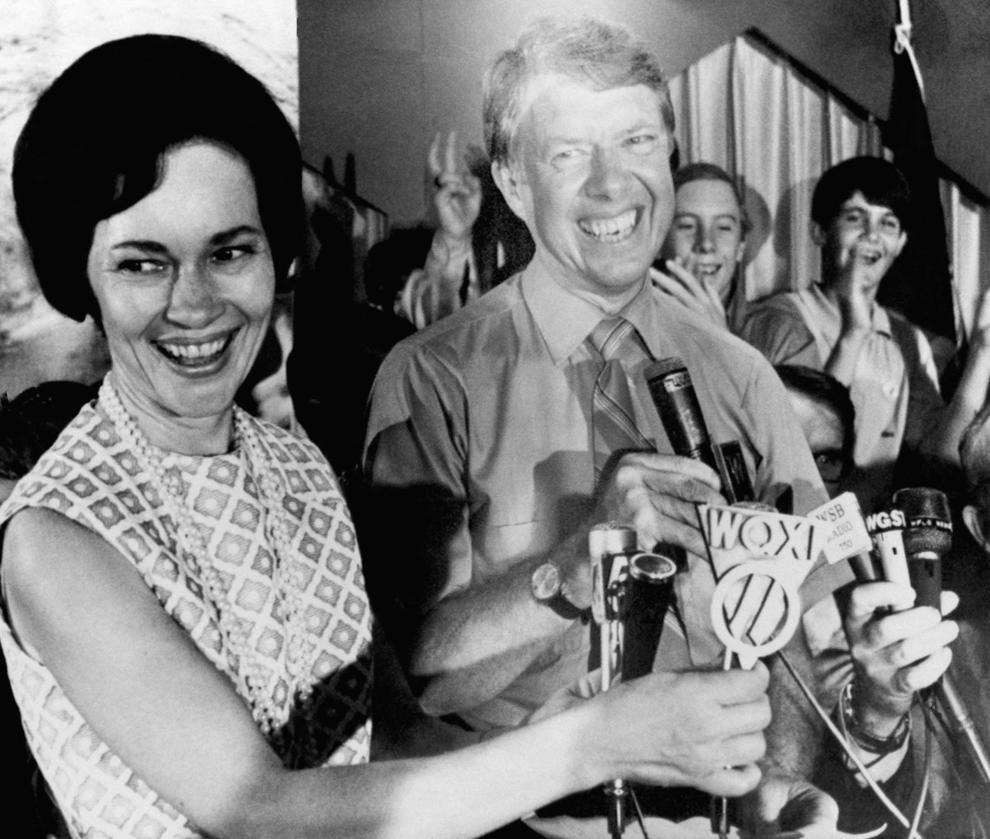 Carter, 1970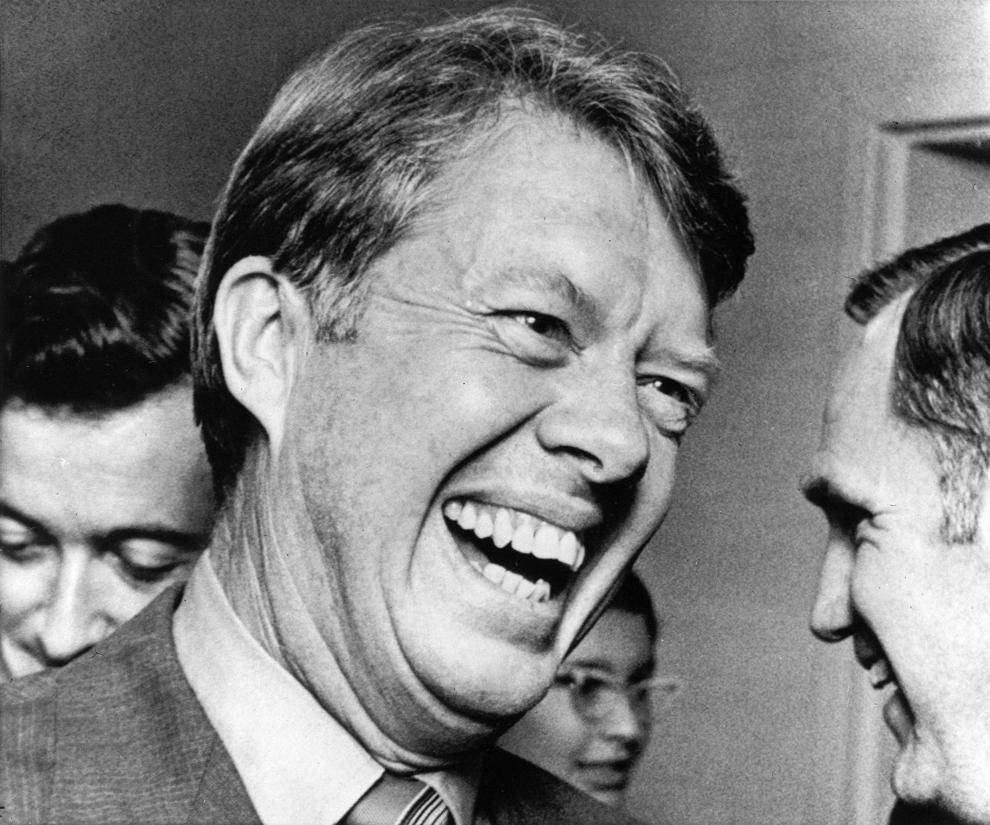 Carter, 1971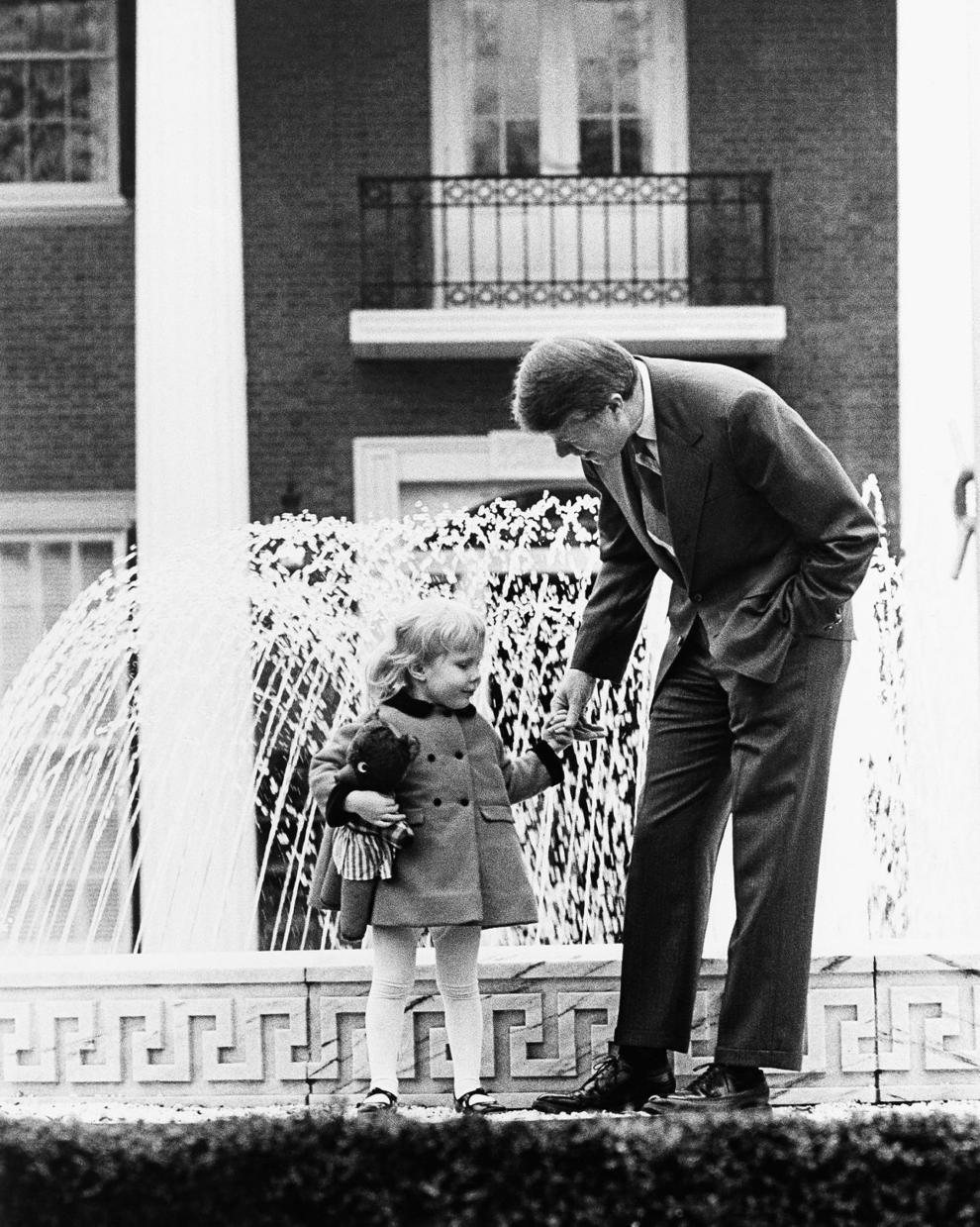 Carter, 1971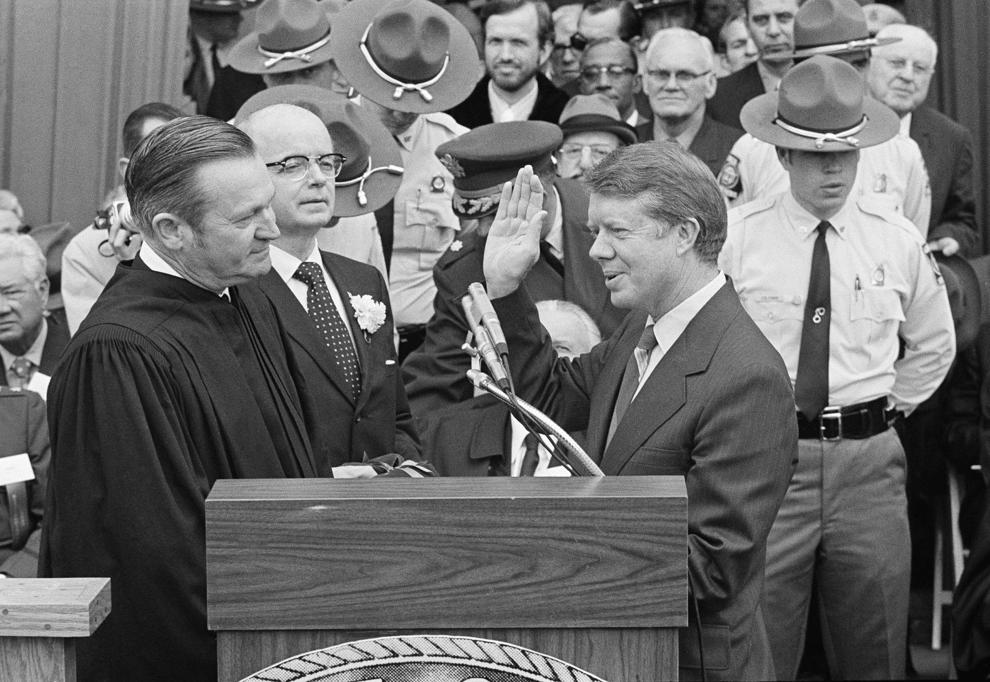 Carter, 1971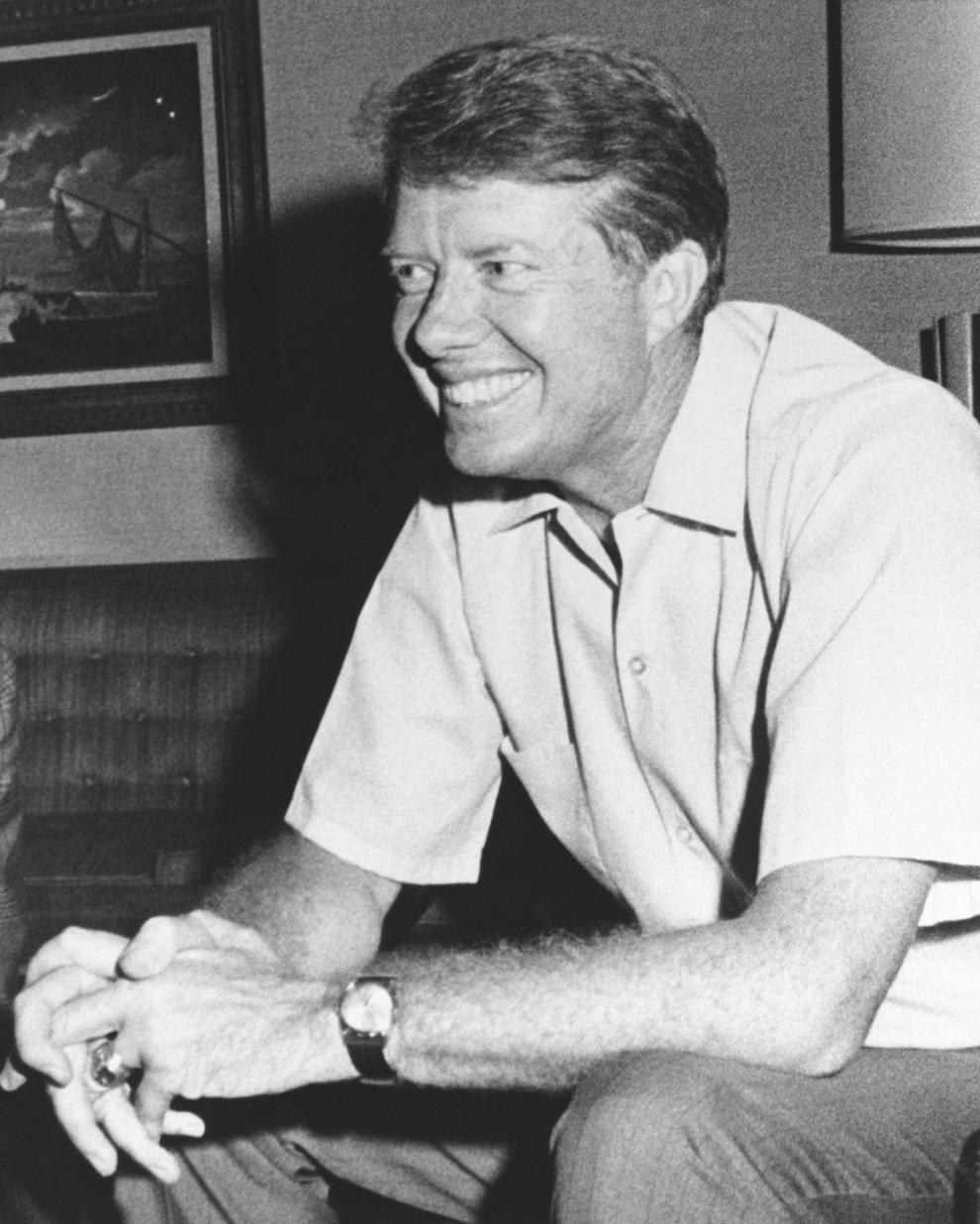 Carter, 1971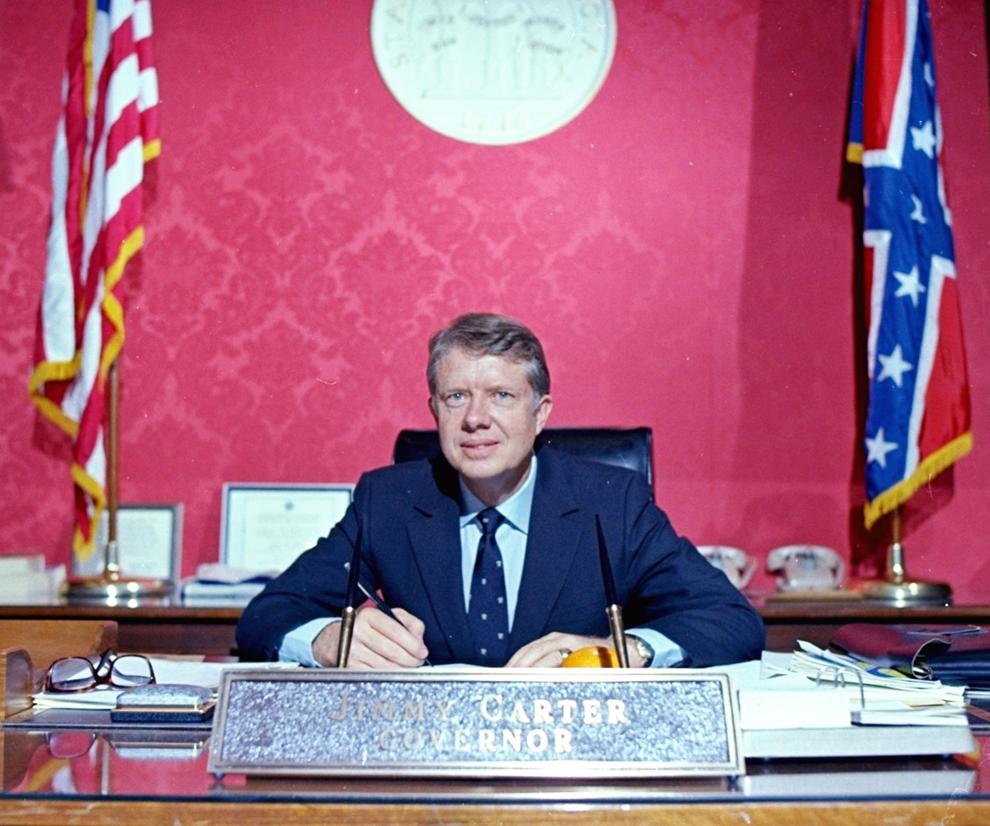 Carter, 1972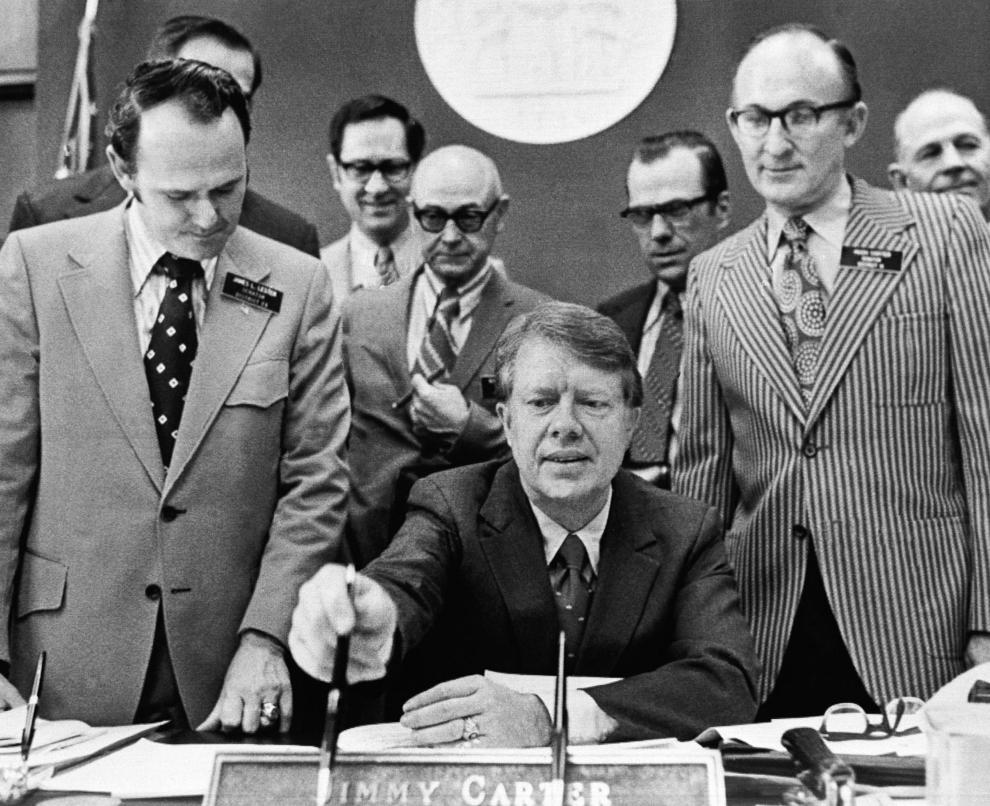 Carter, 1973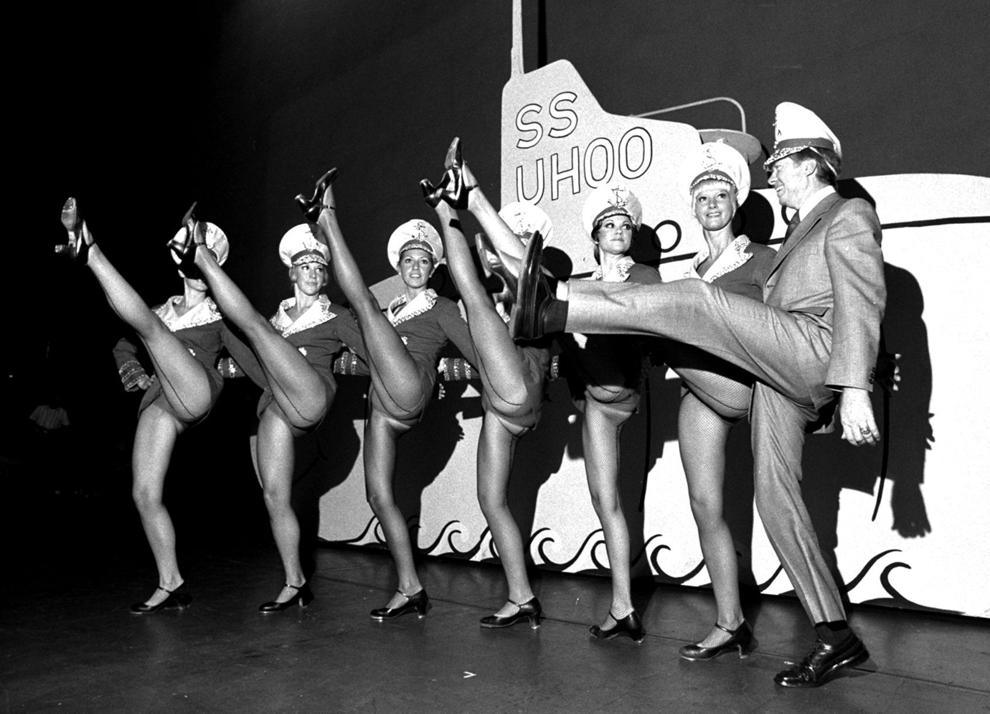 Carter, 1973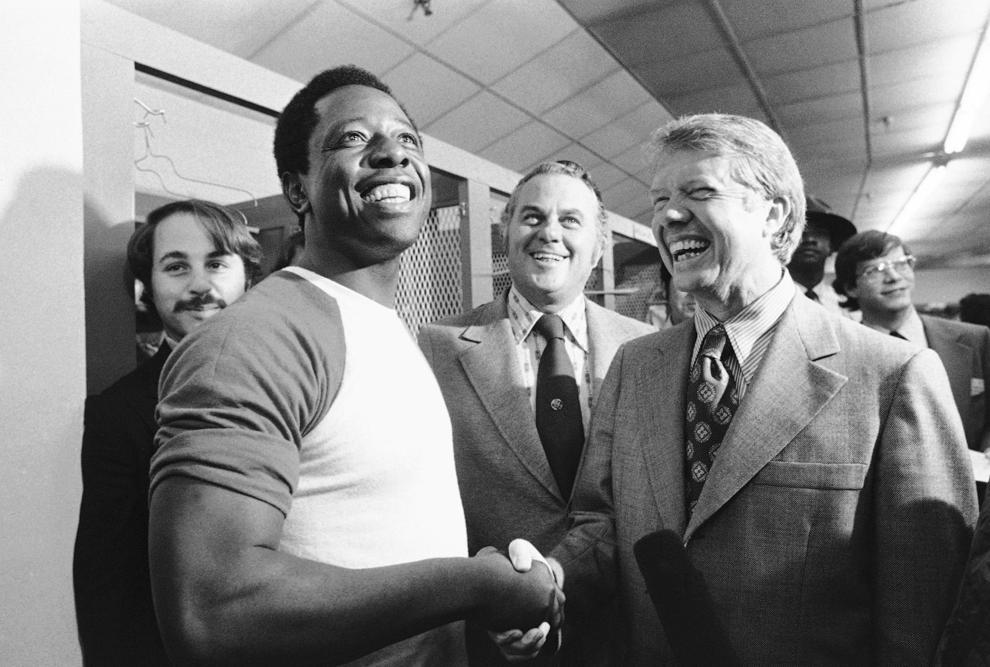 Carter, 1974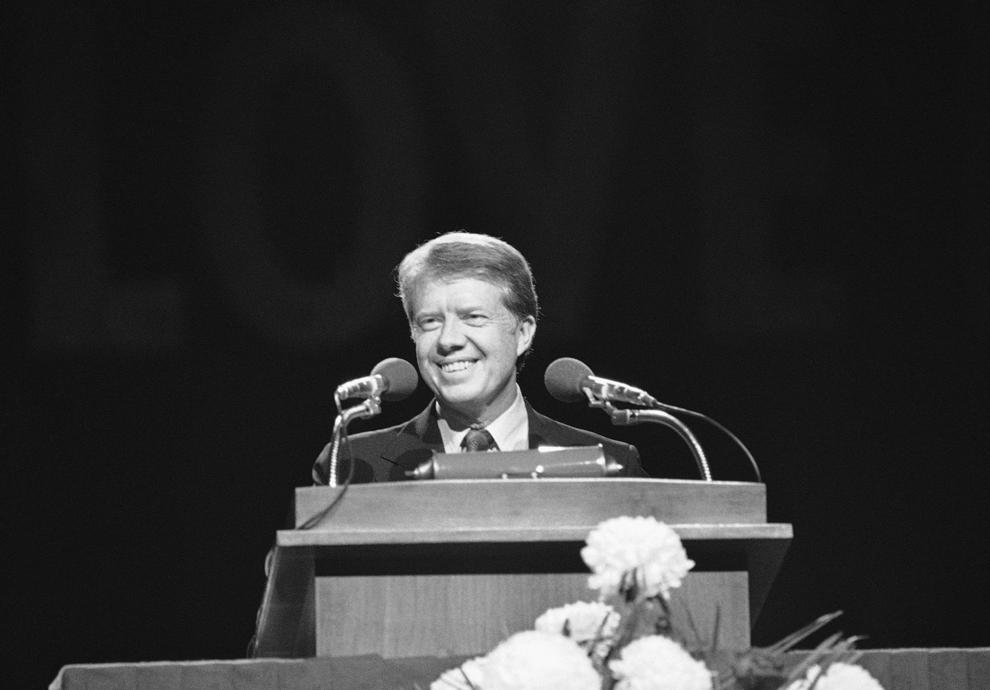 Carter, 1974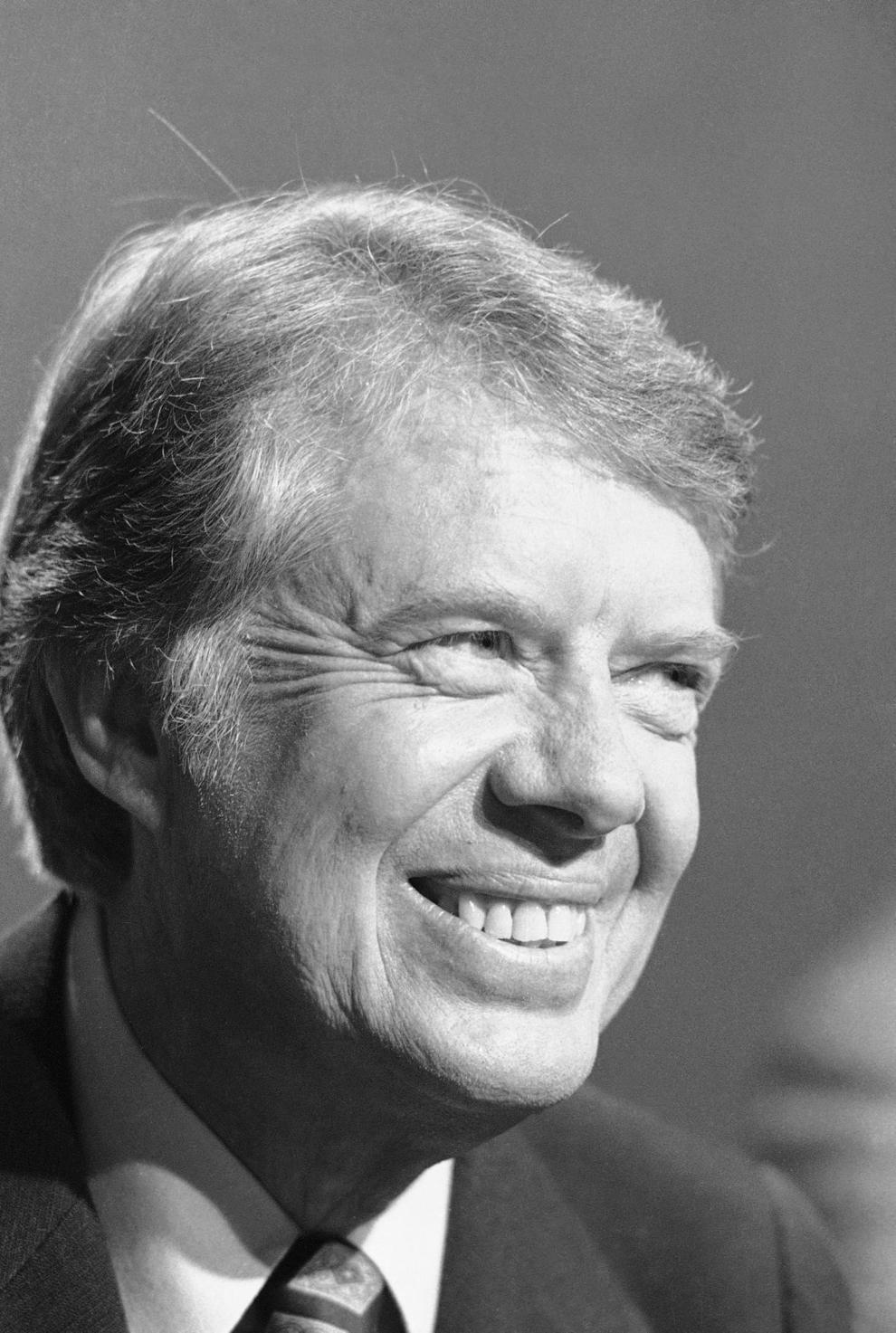 Carter, 1975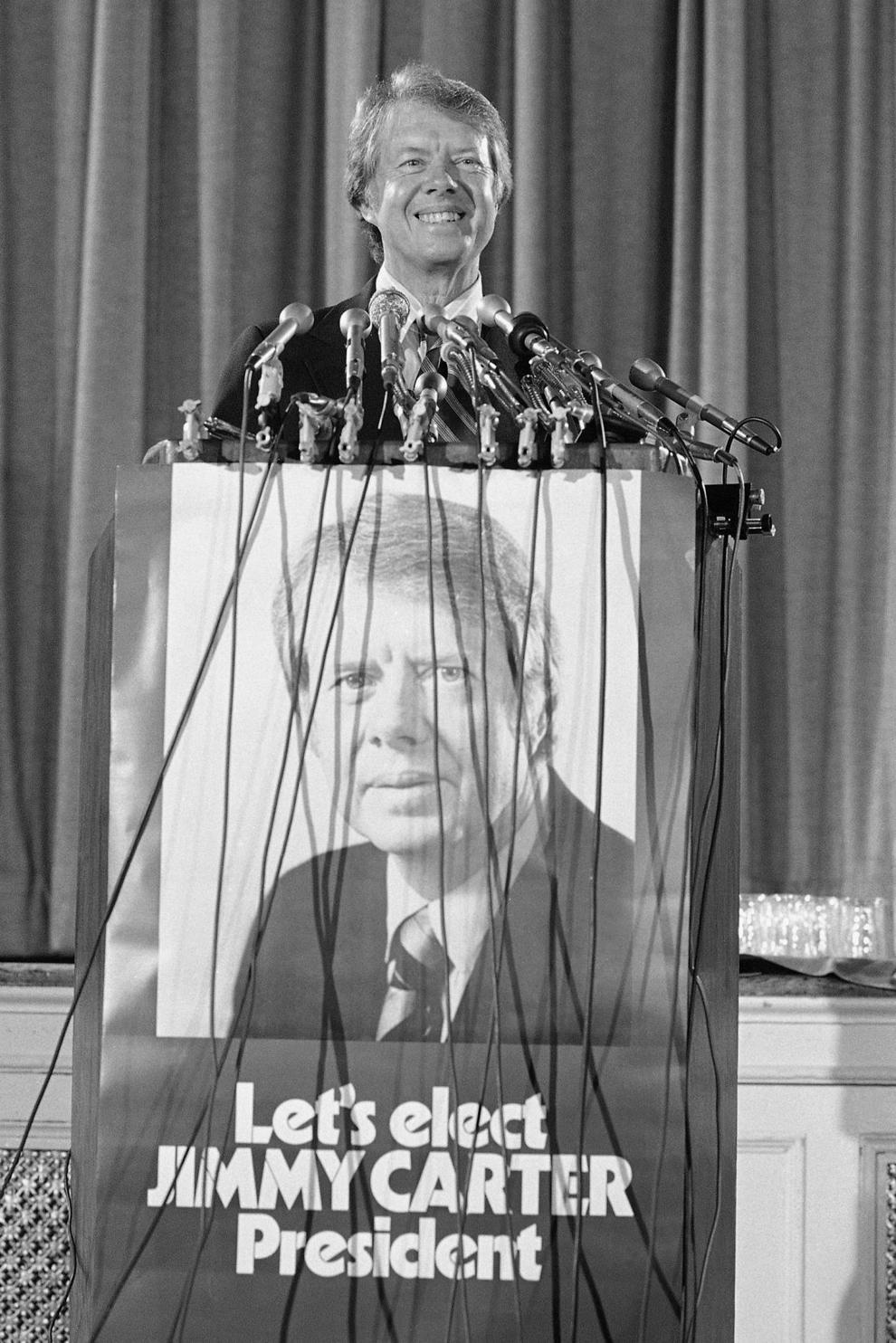 Carter, 1976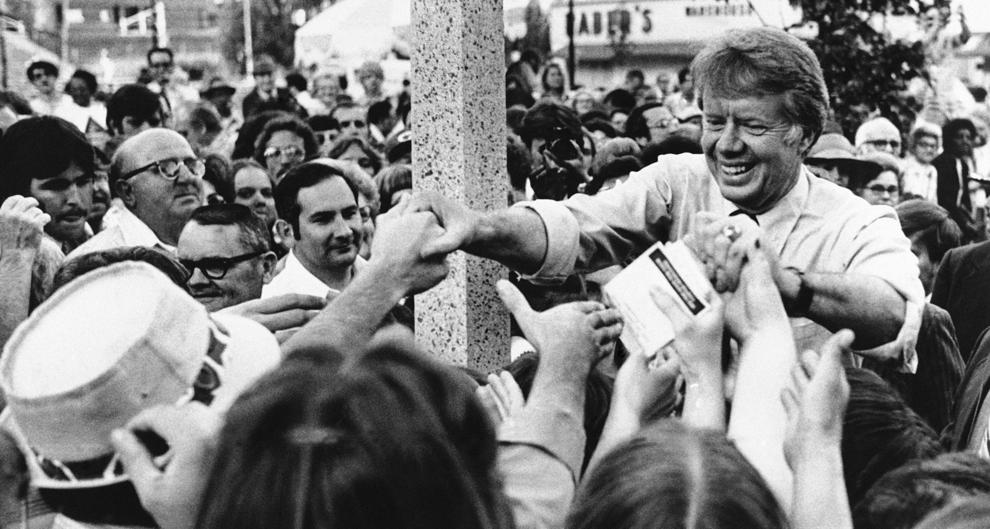 Carter, 1976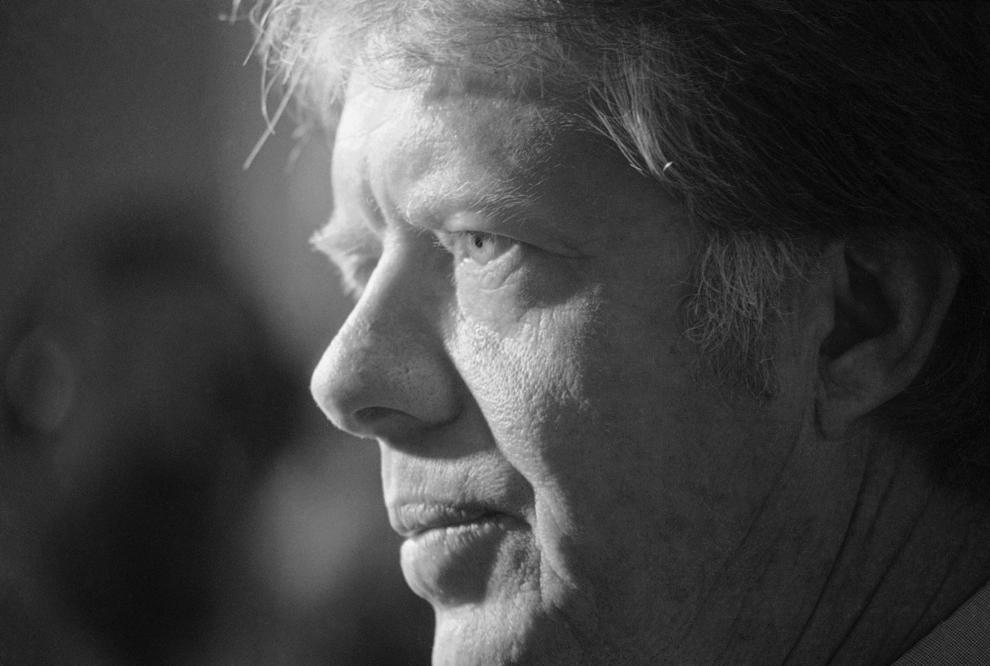 Carter, 1976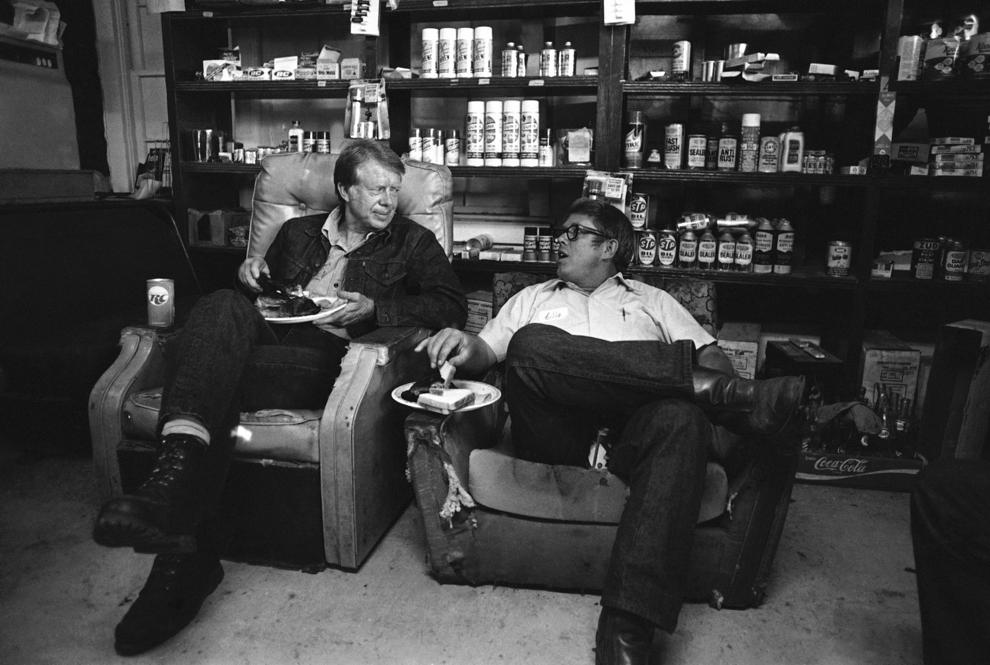 Carter, 1976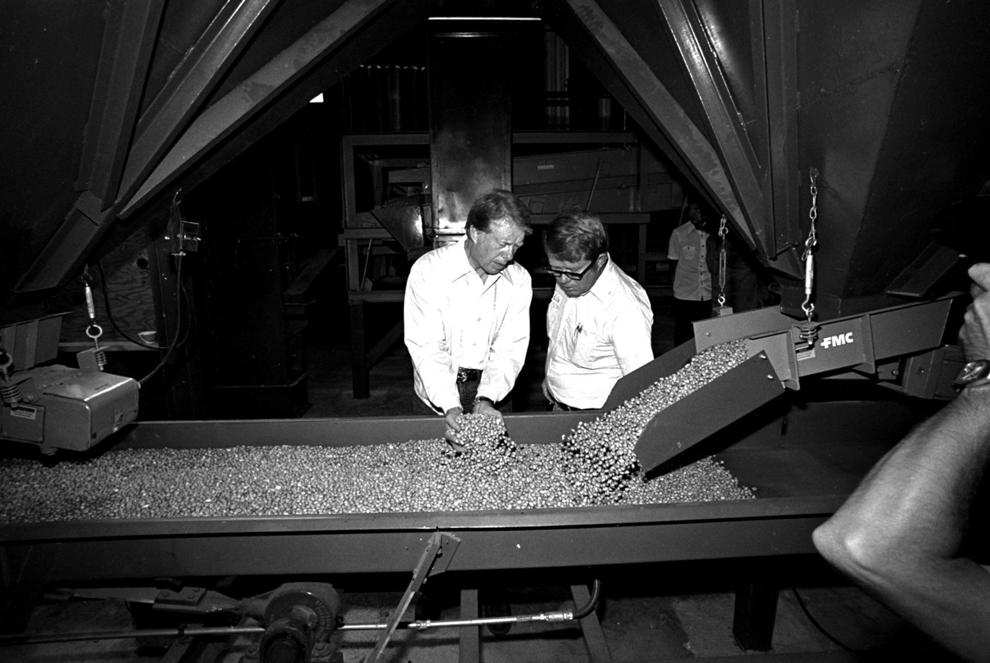 Carter, 1976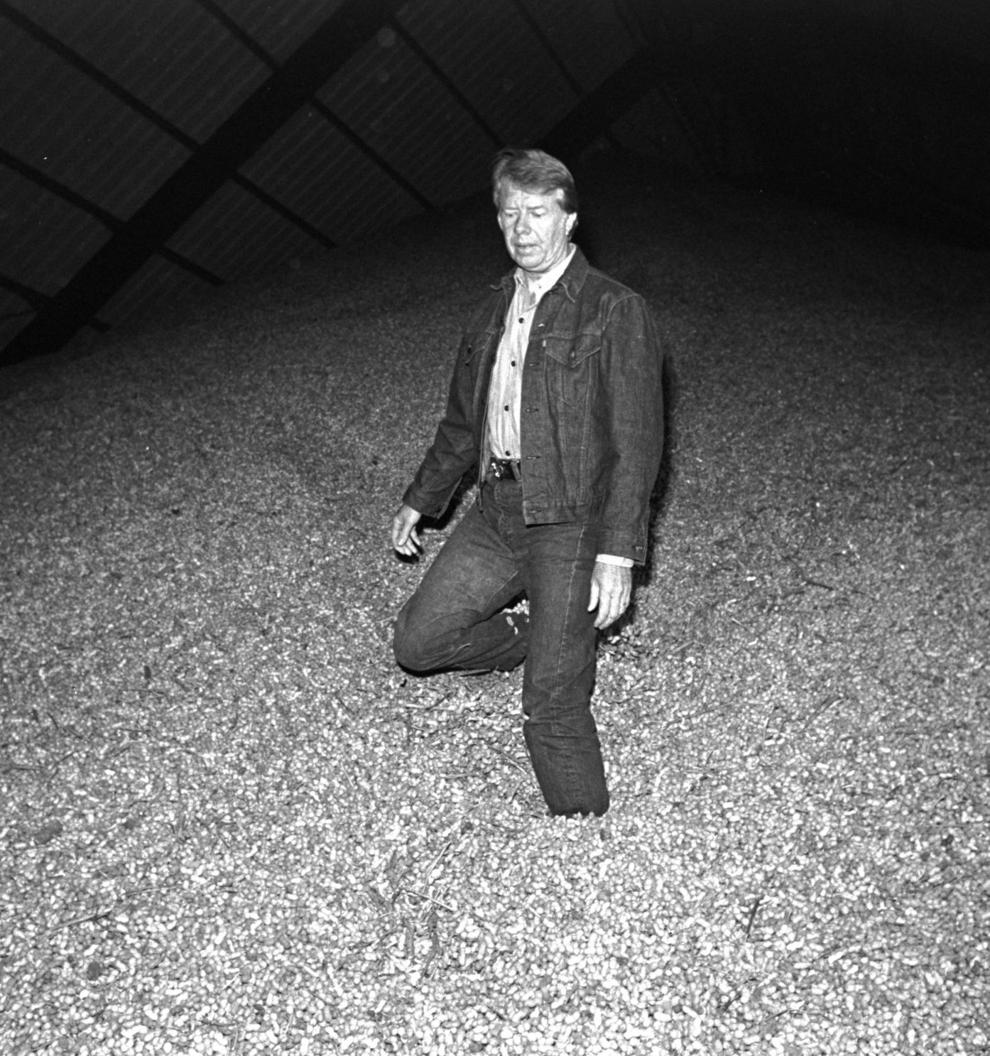 Carter, 1976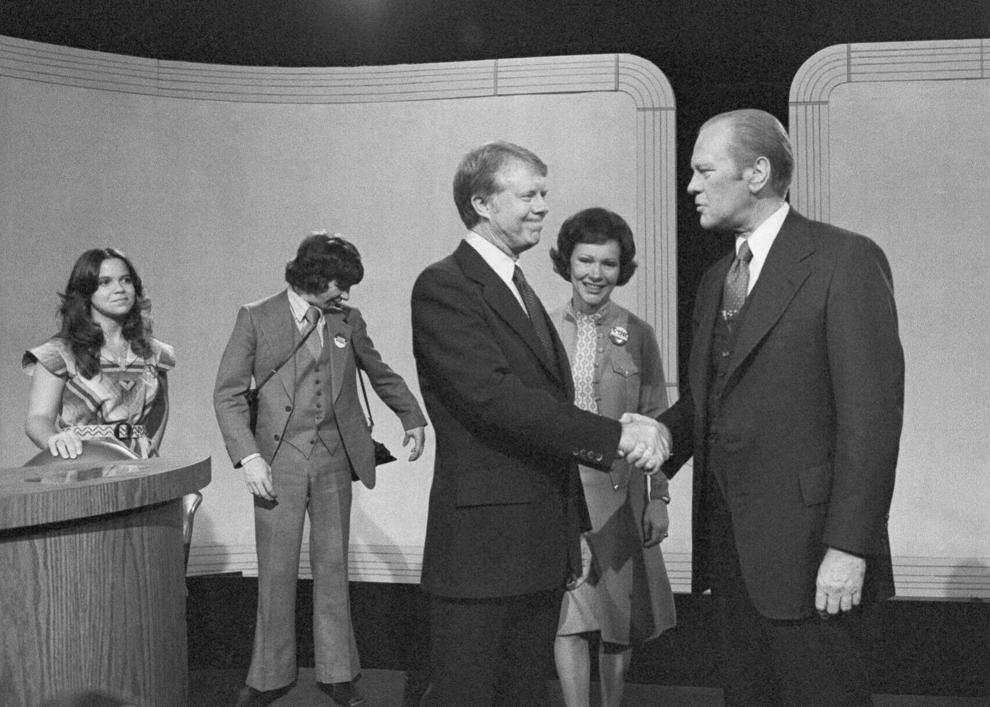 Carter, 1976
Carter, 1976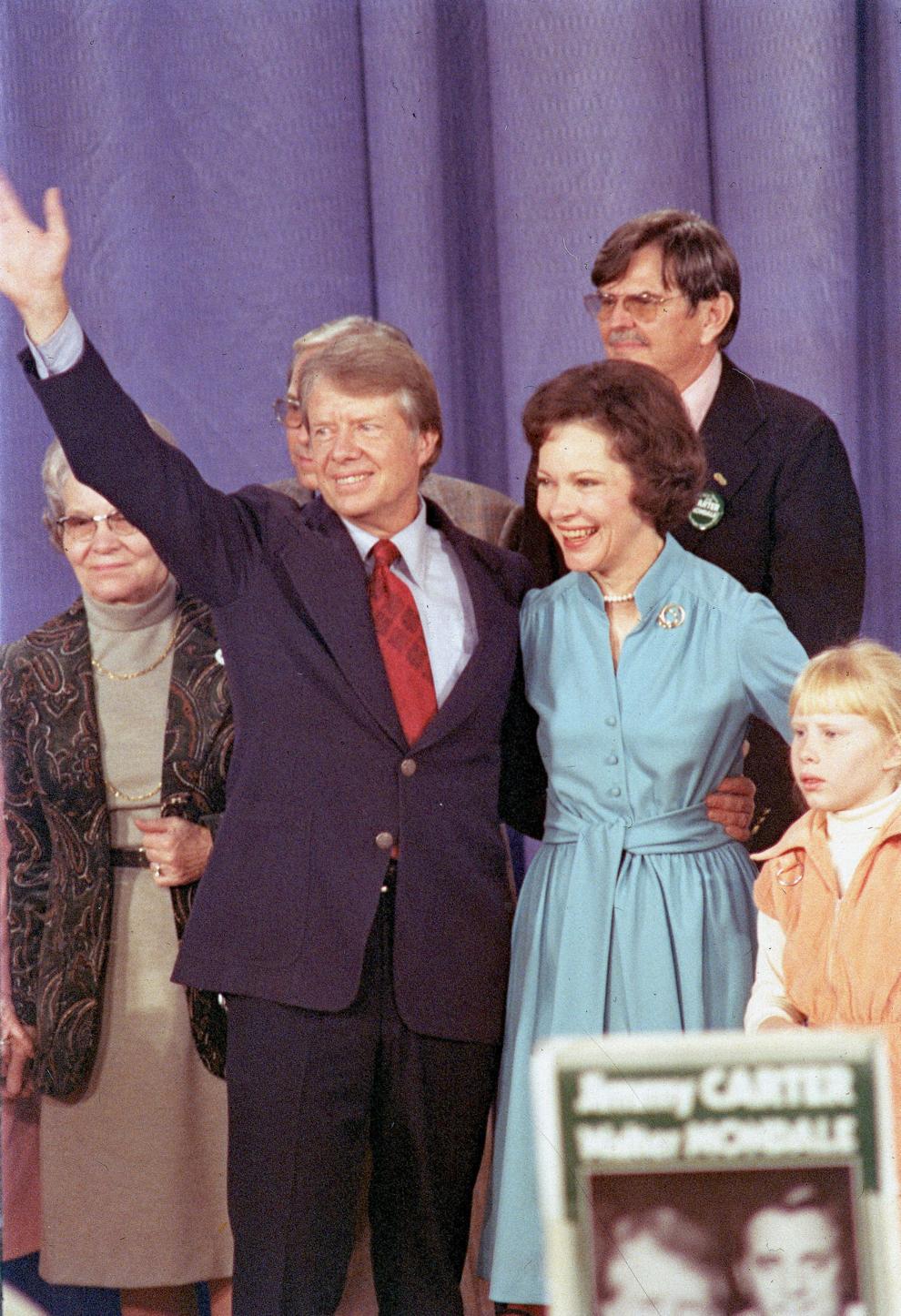 Carter, 1976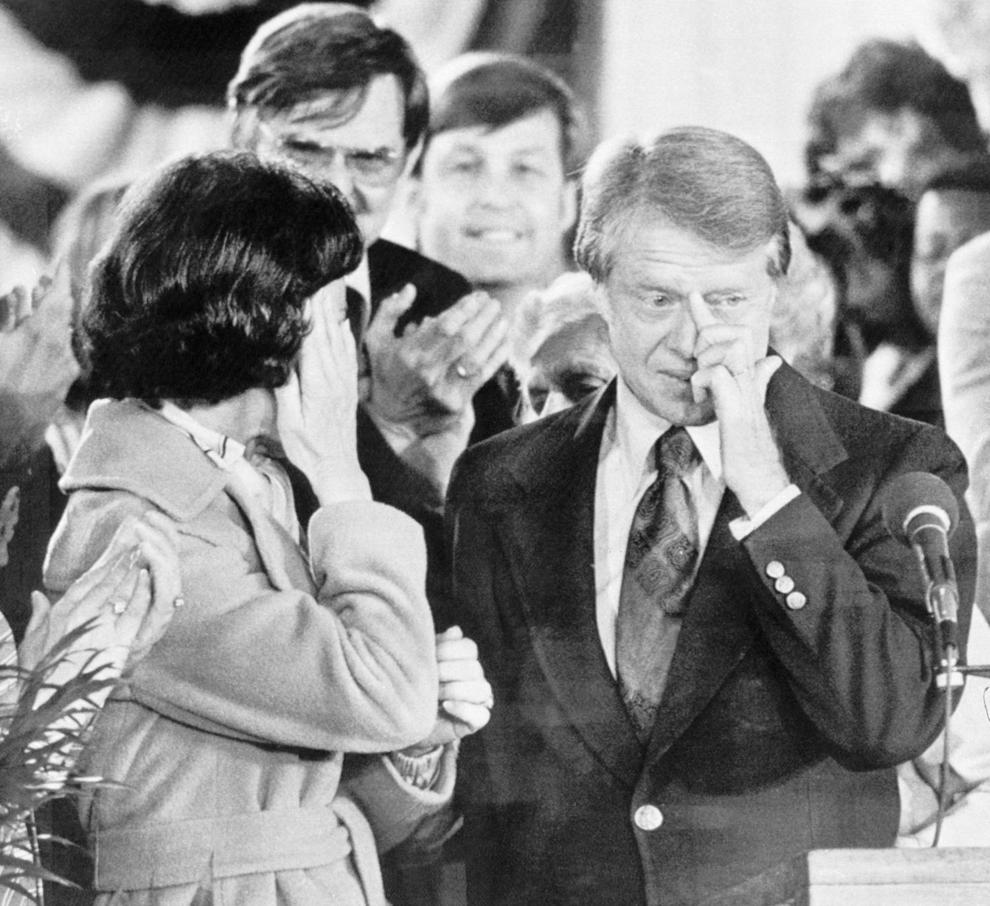 Carter, 1977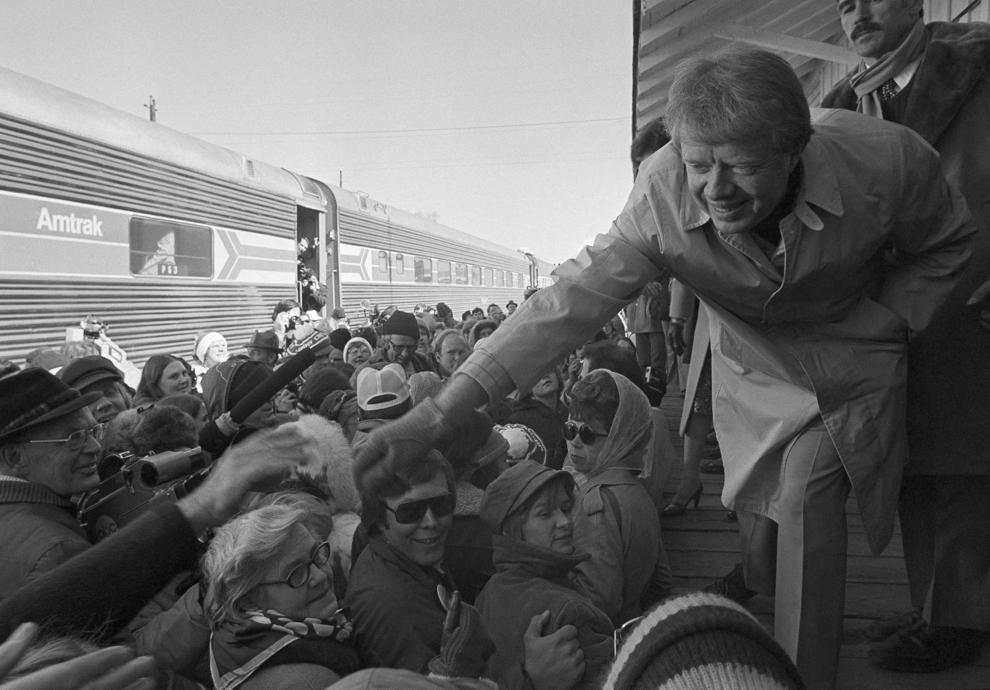 Carter, 1977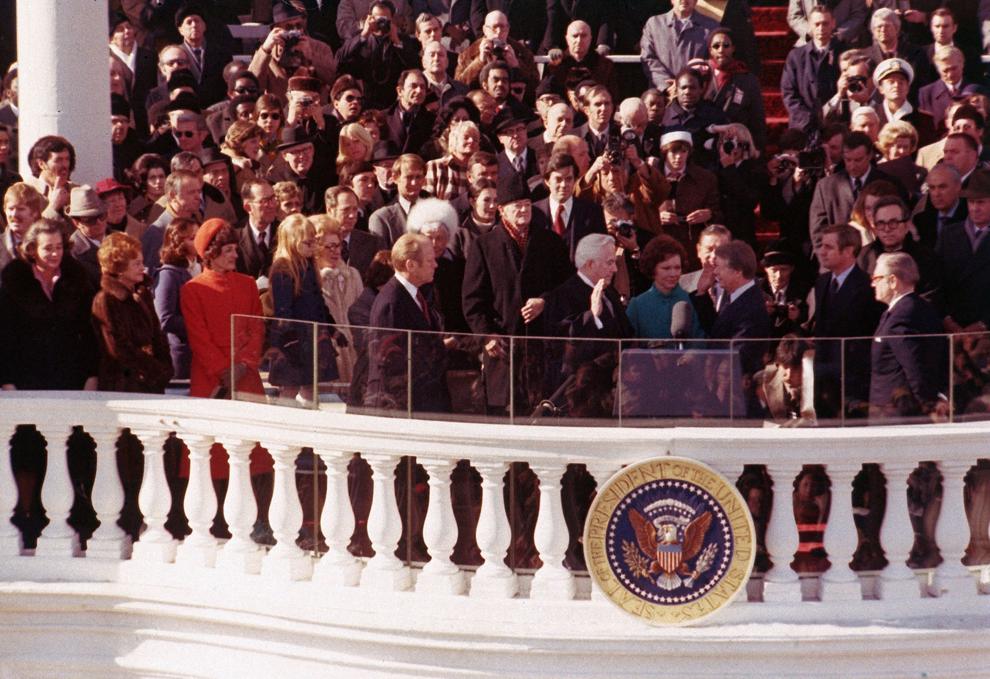 Carter, 1977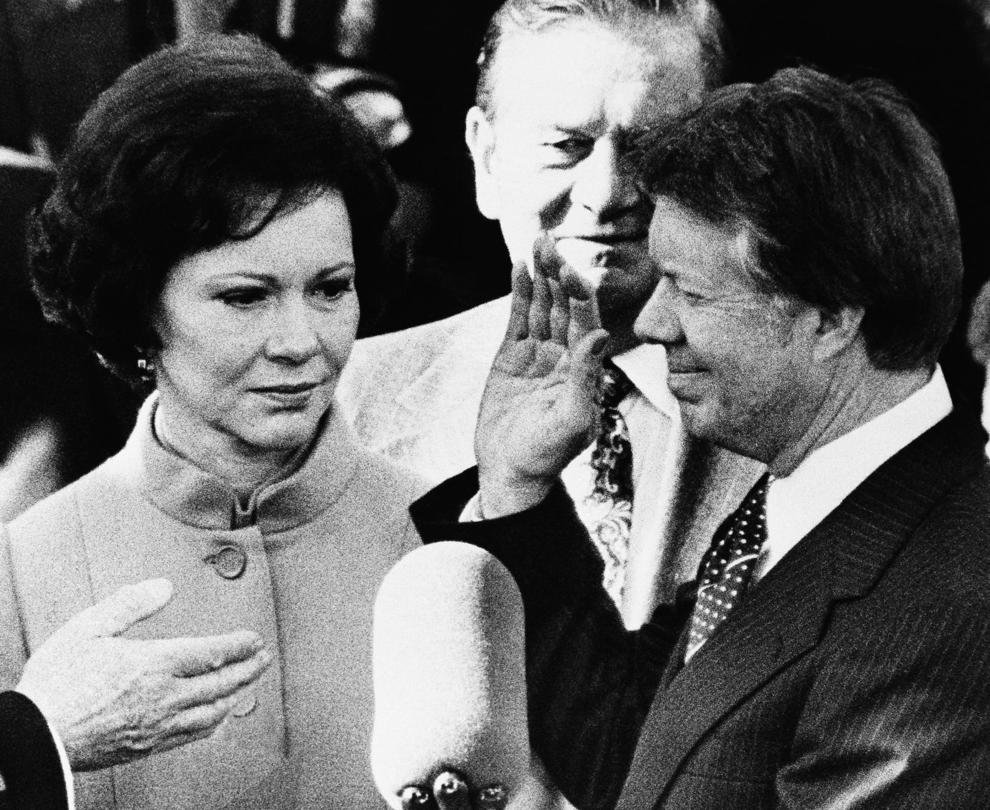 Carter, 1977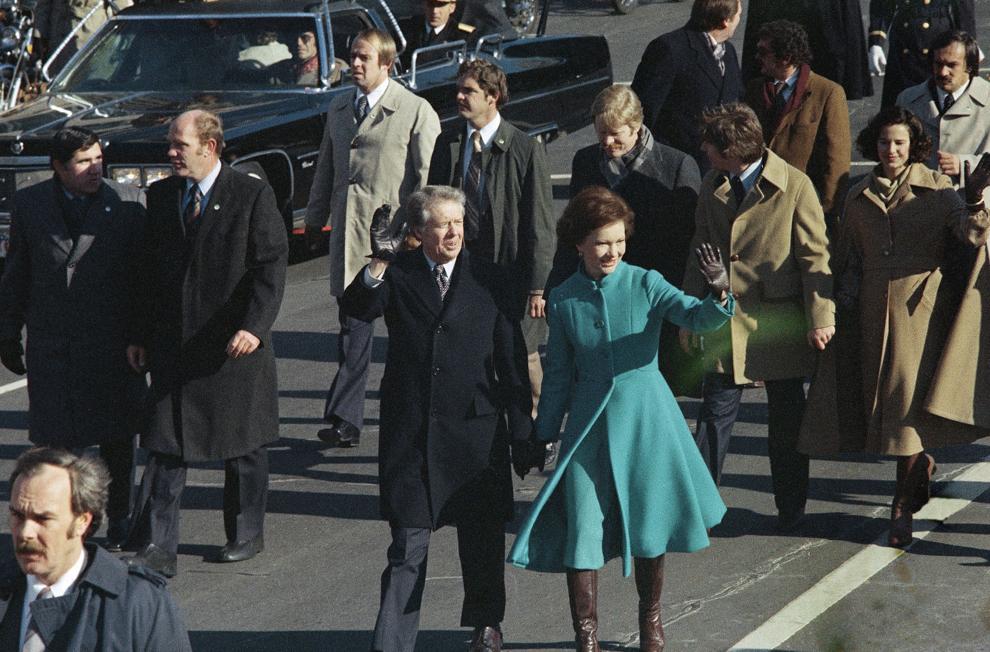 Carter, 1977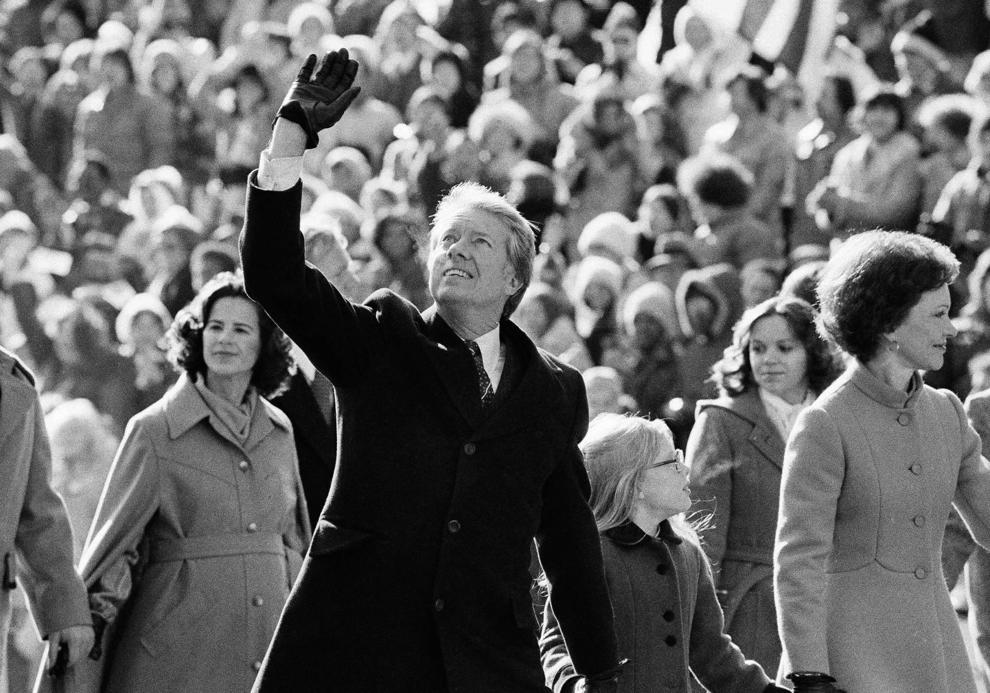 Carter, 1977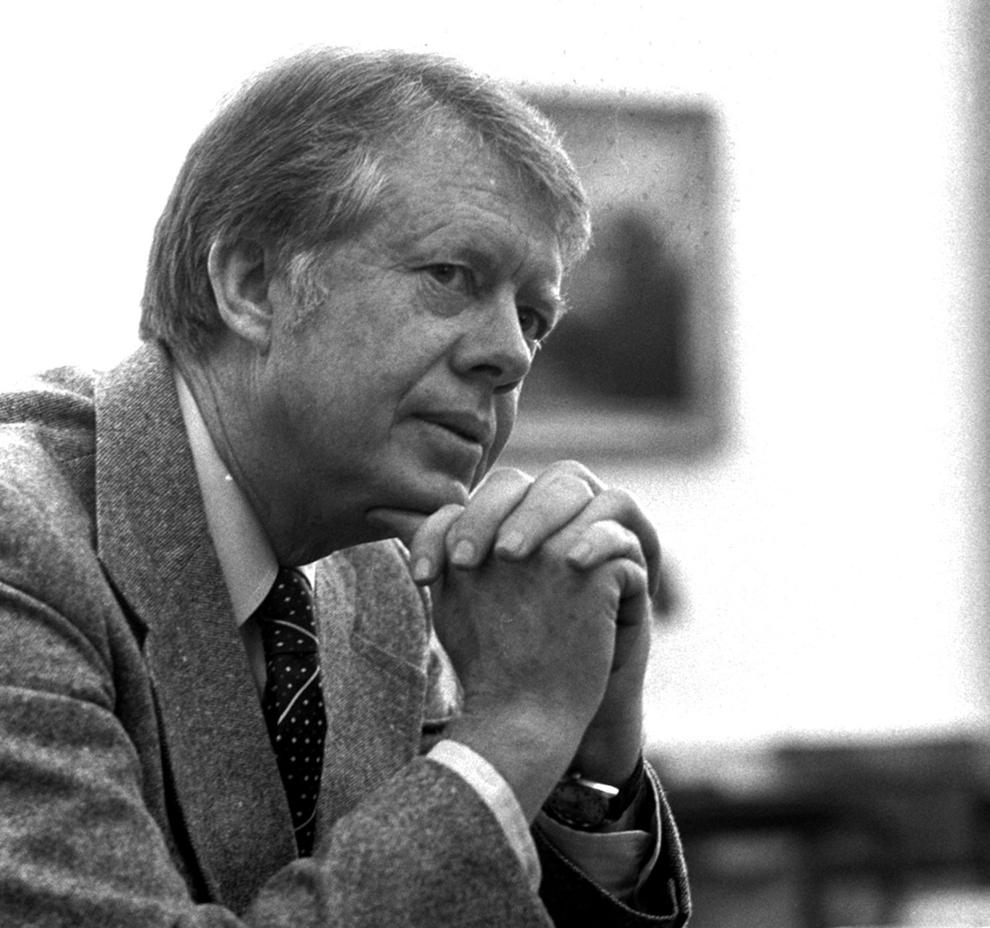 Carter, 1977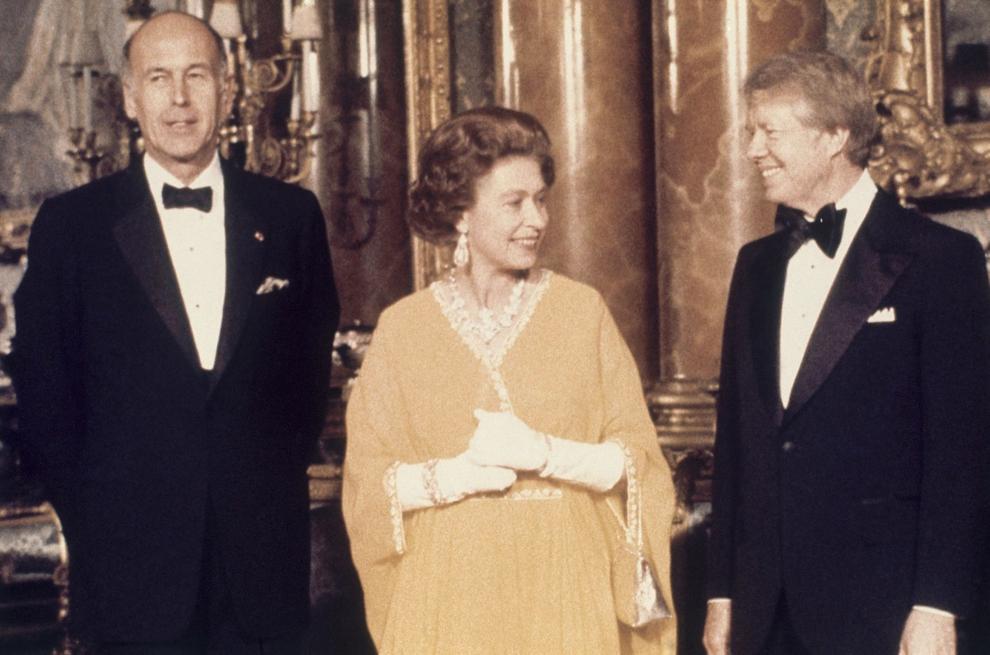 Carter, 1978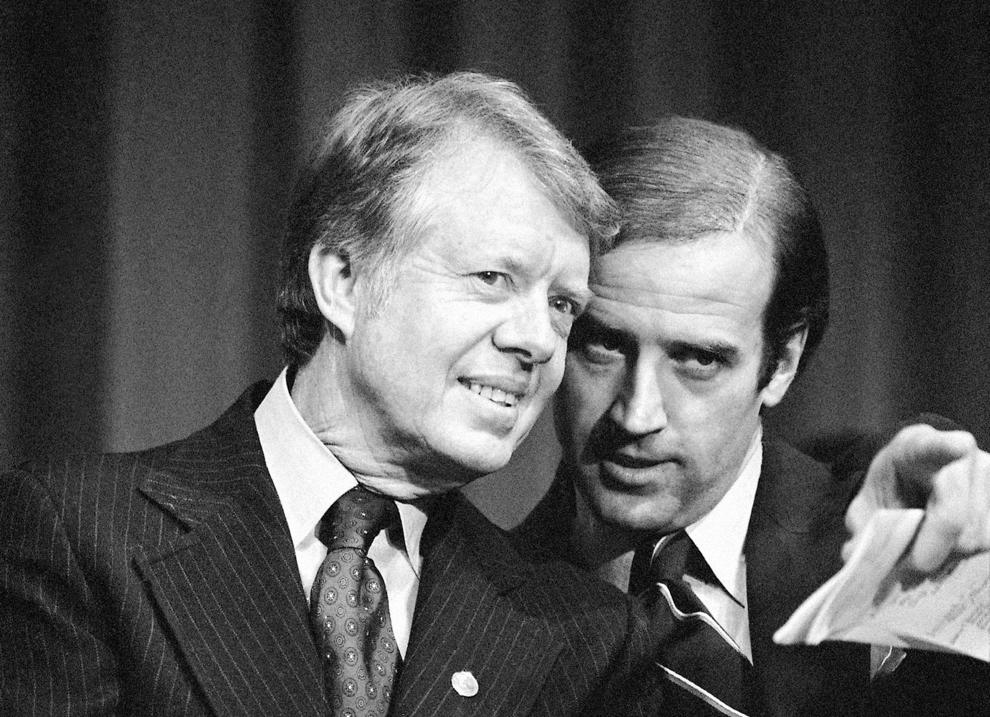 Carter, 1978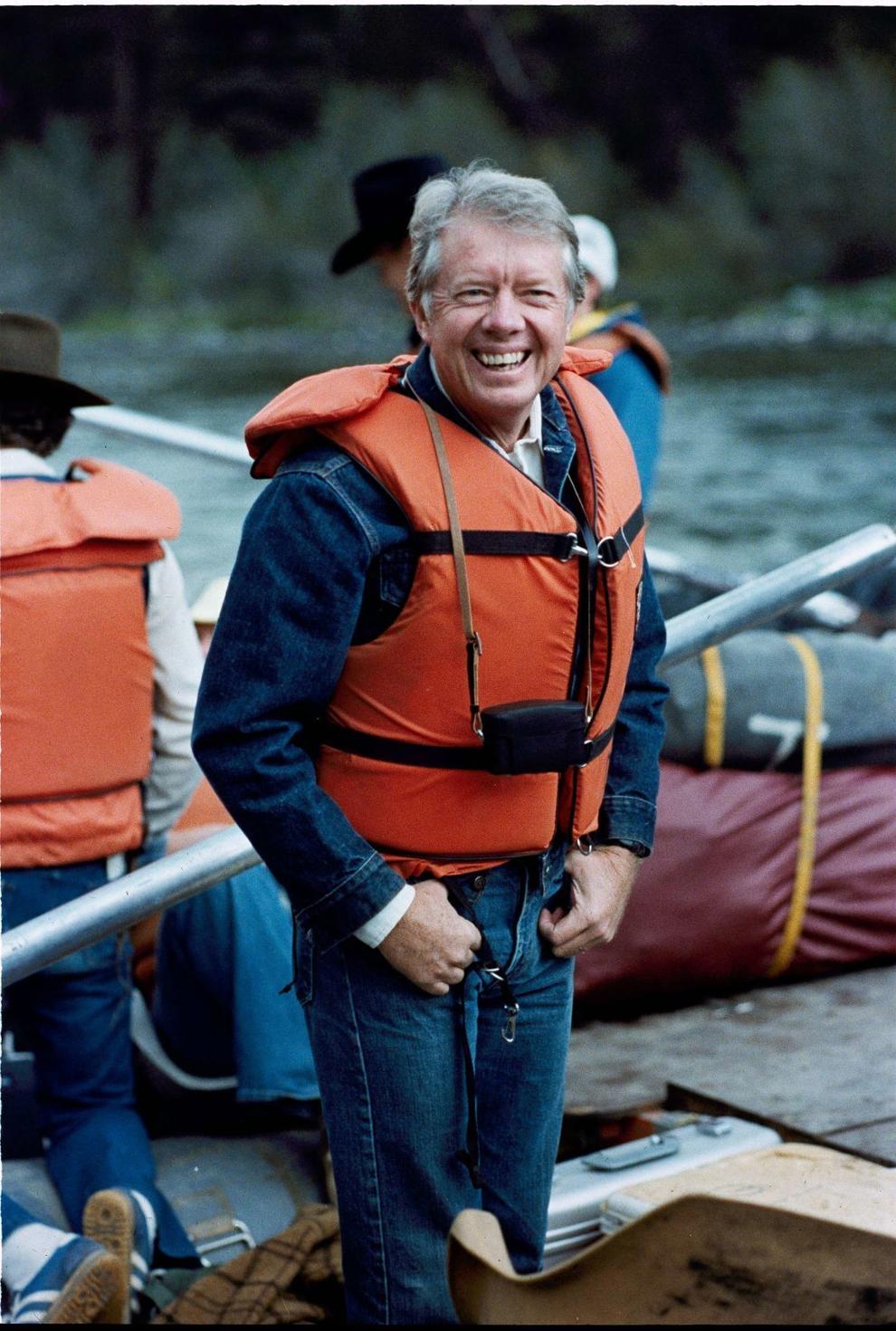 Carter, 1978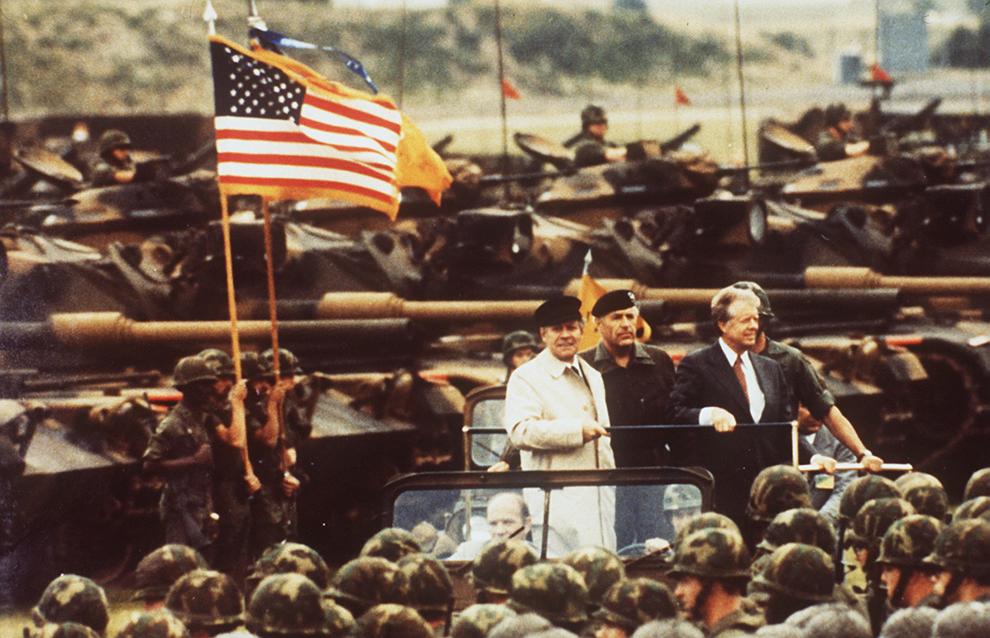 Carter, 1979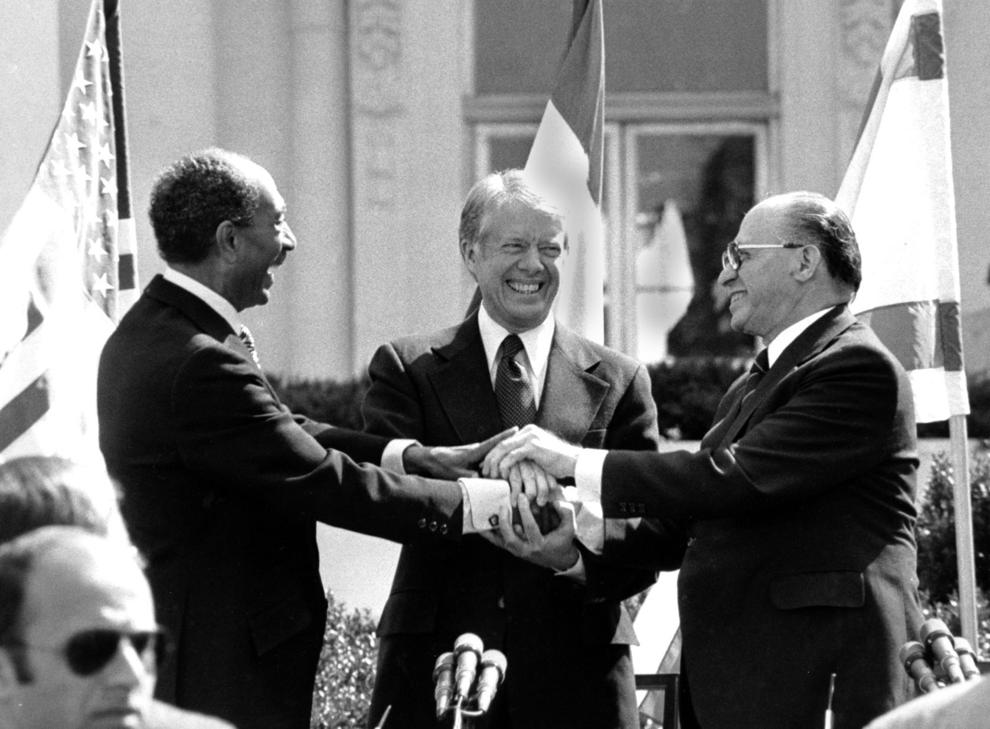 Carter, 1979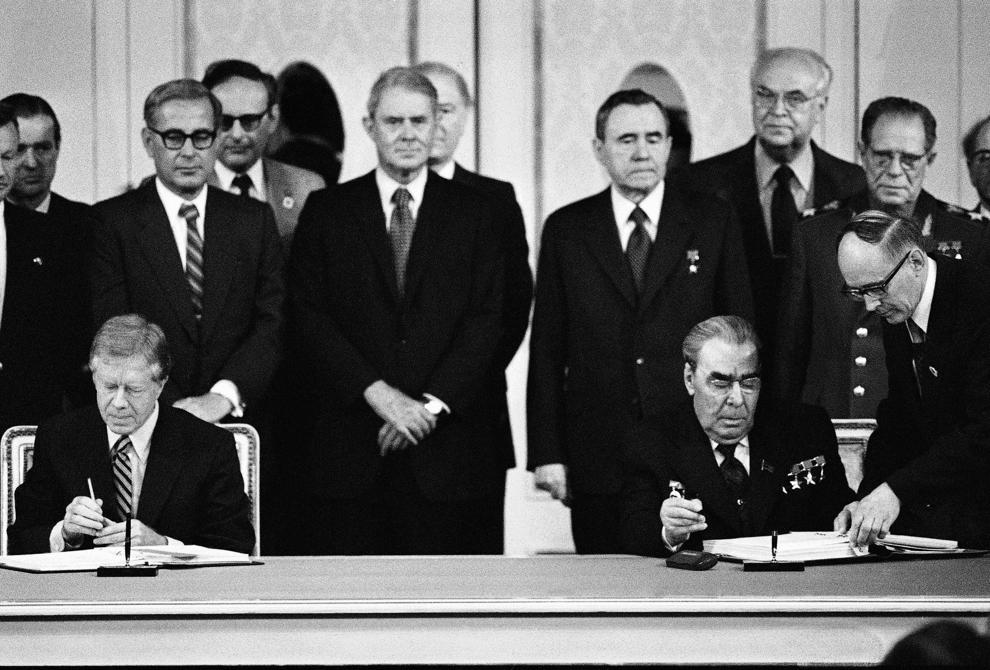 Carter, 1979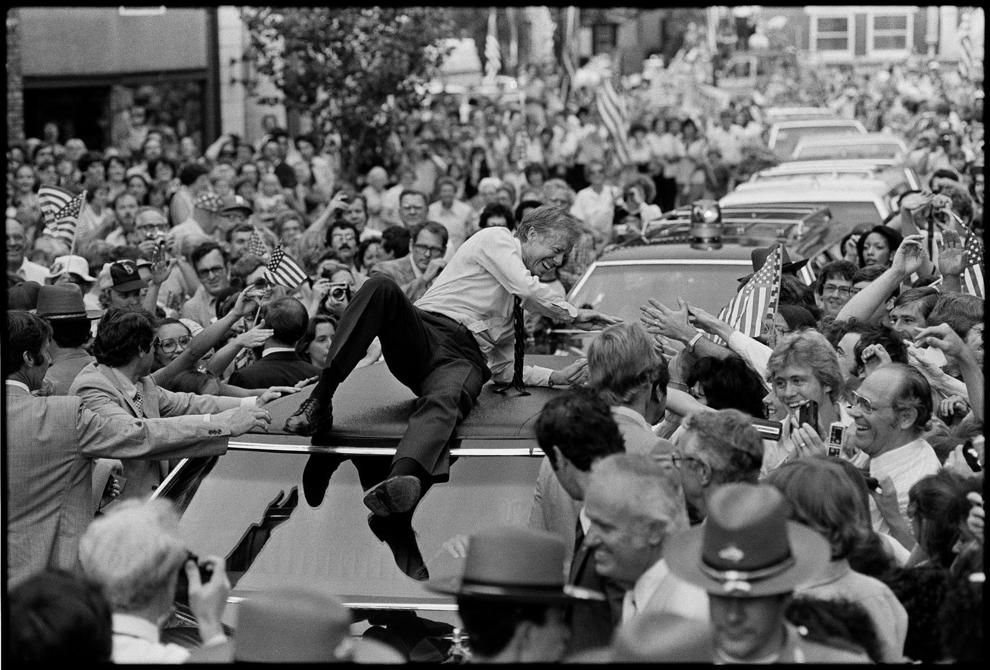 Carter, 1980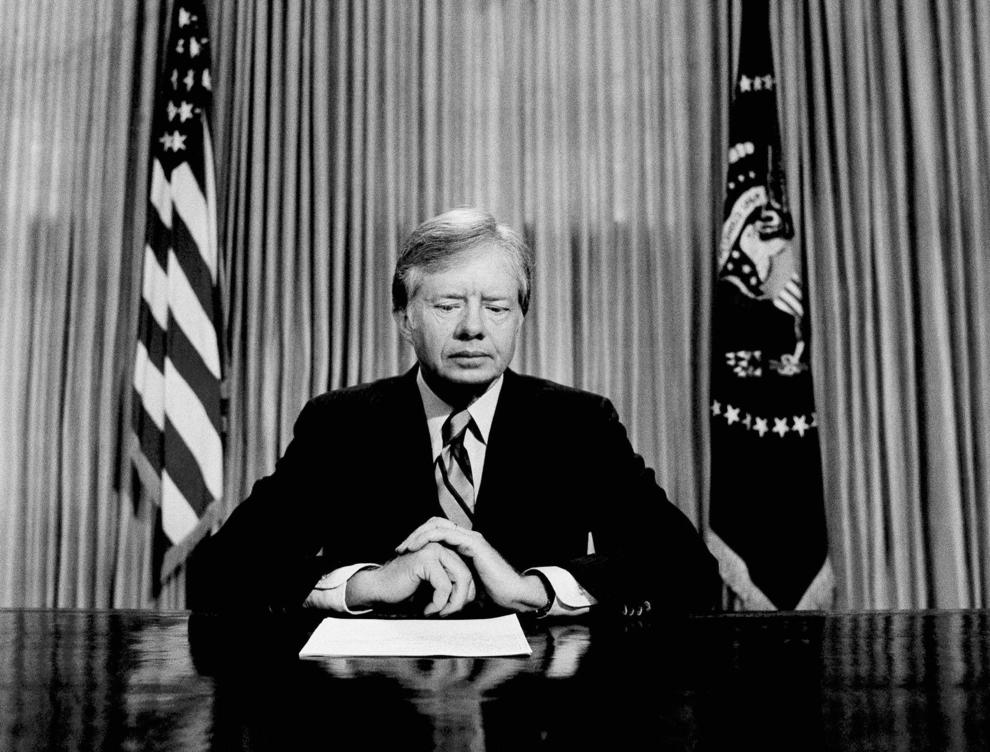 Carter, 1980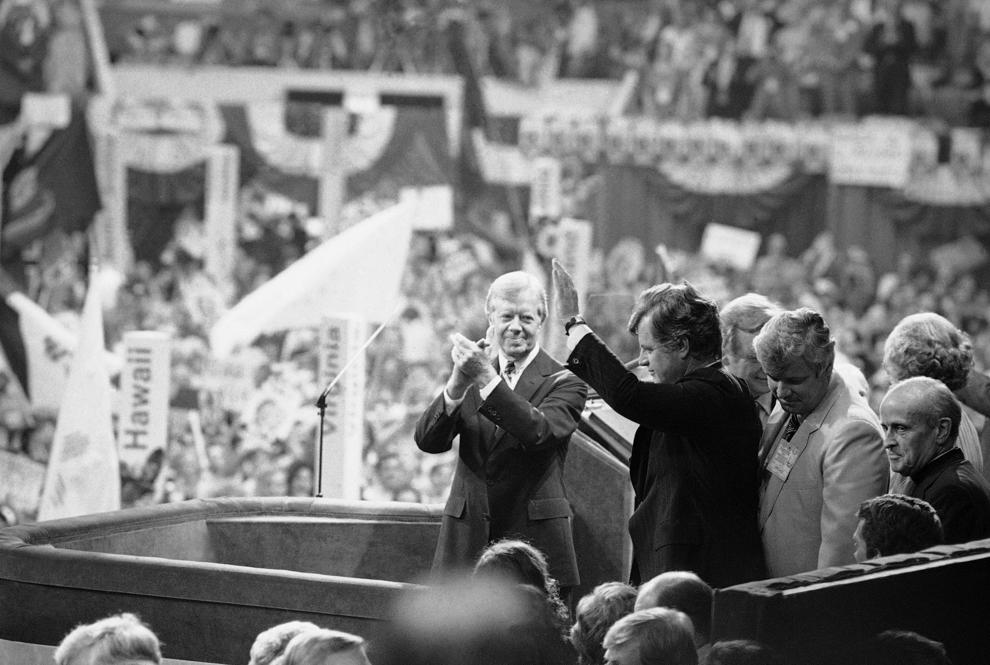 Carter, 1980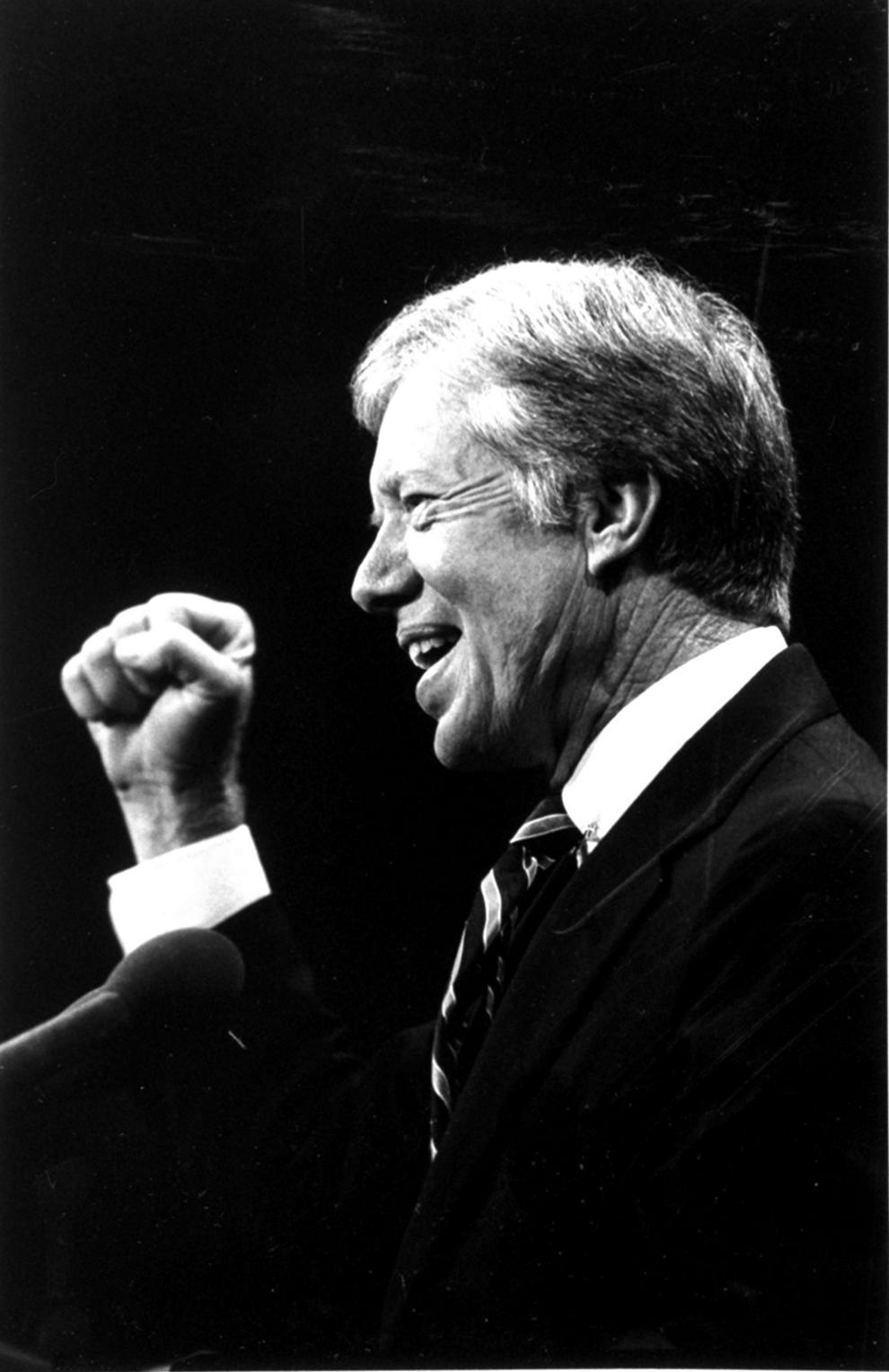 Carter, 1980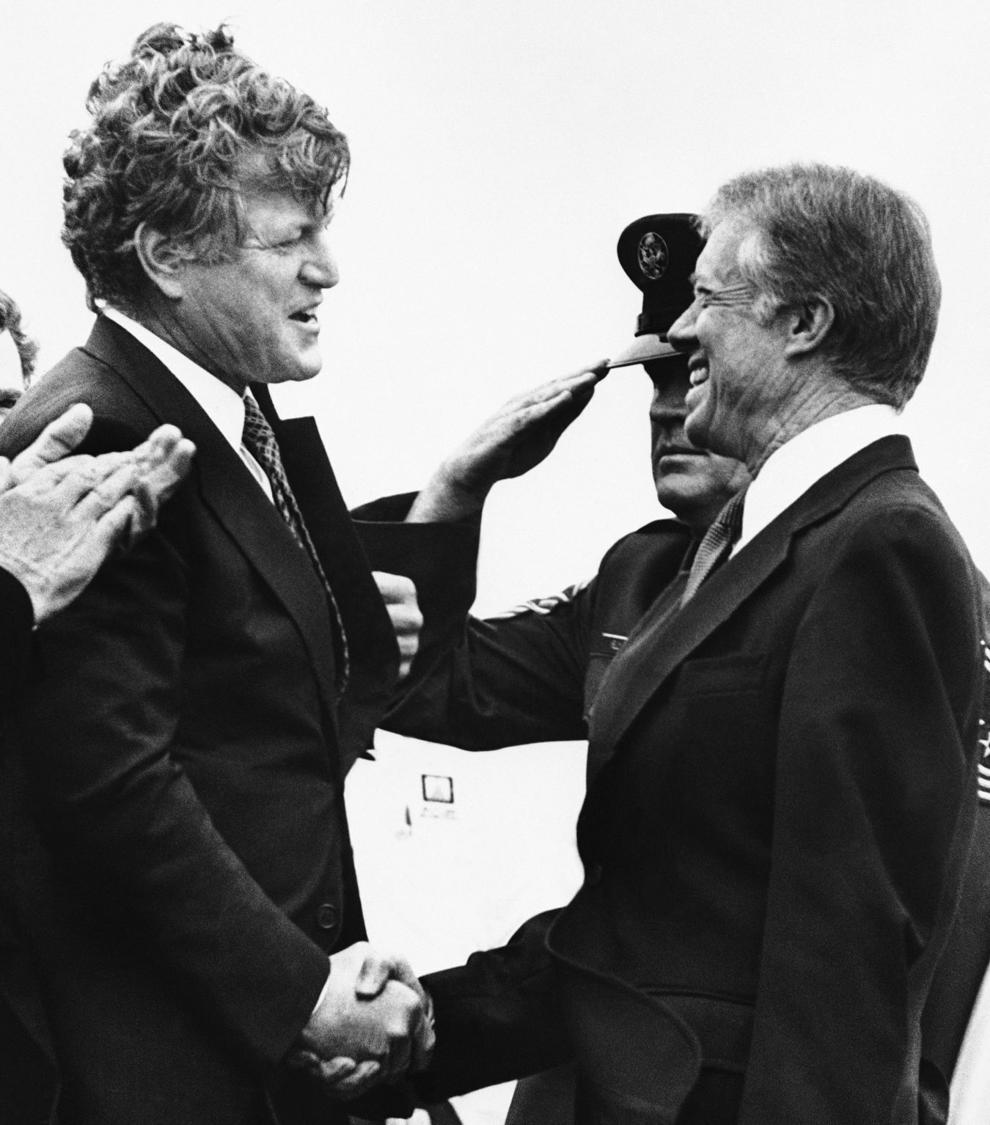 Carter, 1980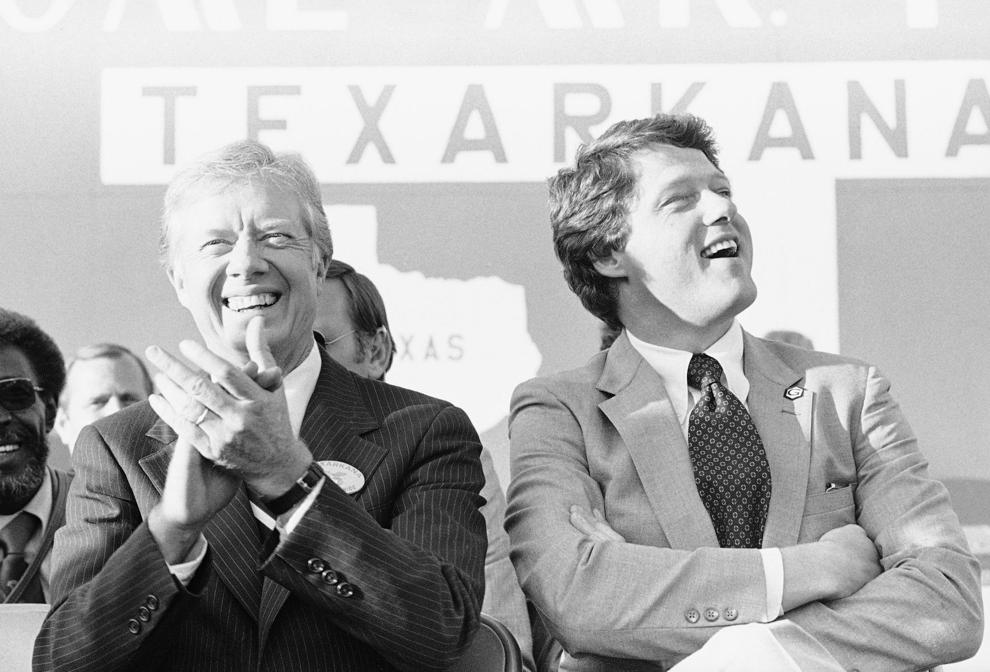 Carter, 1980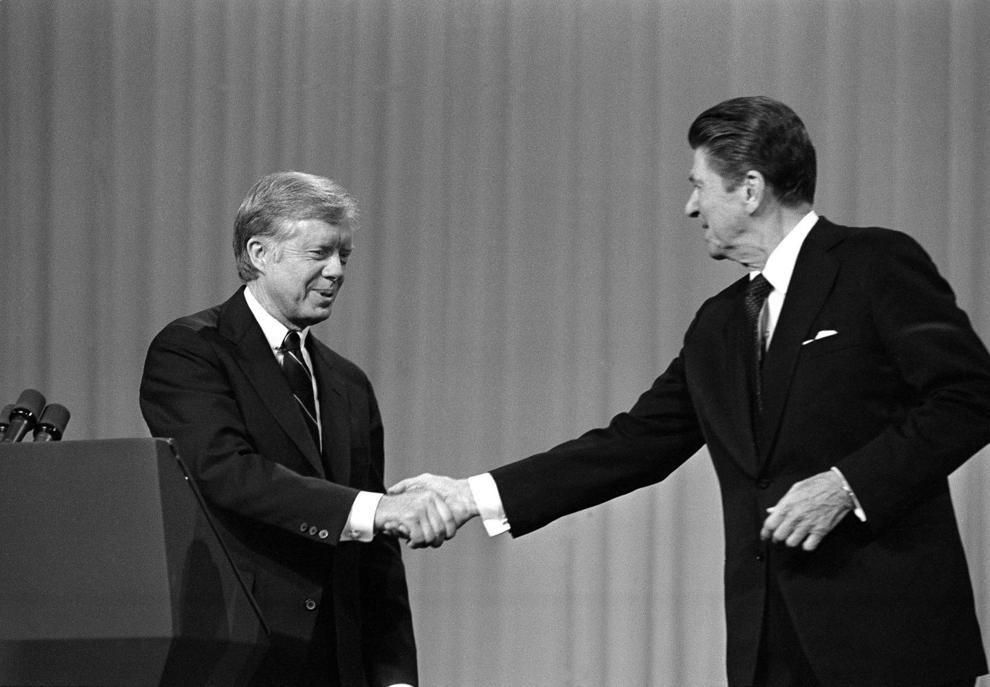 Carter, 1981
Carter, 1988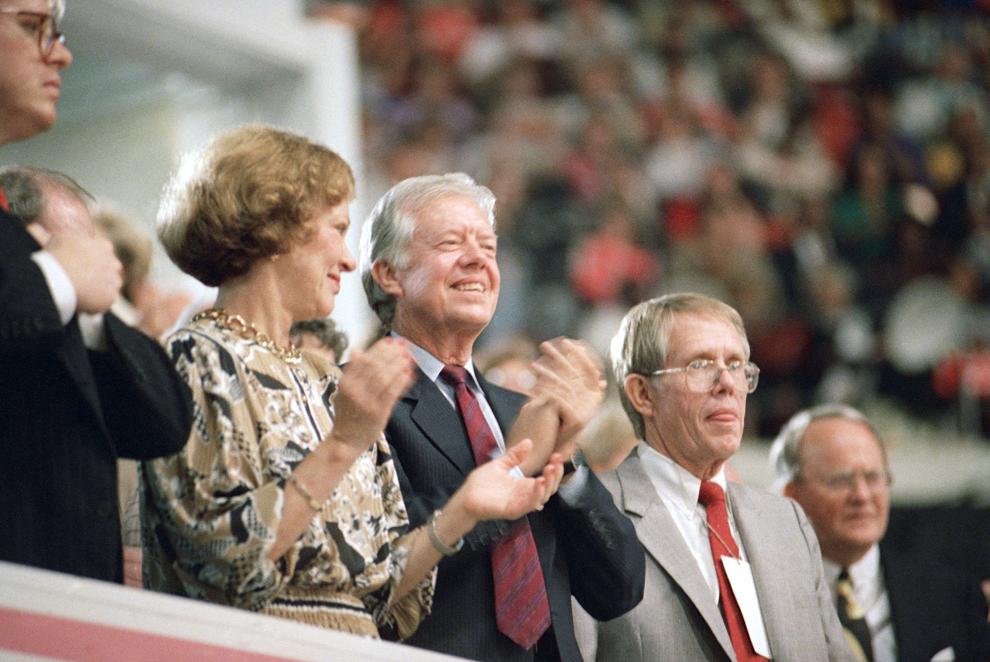 Carter, 1990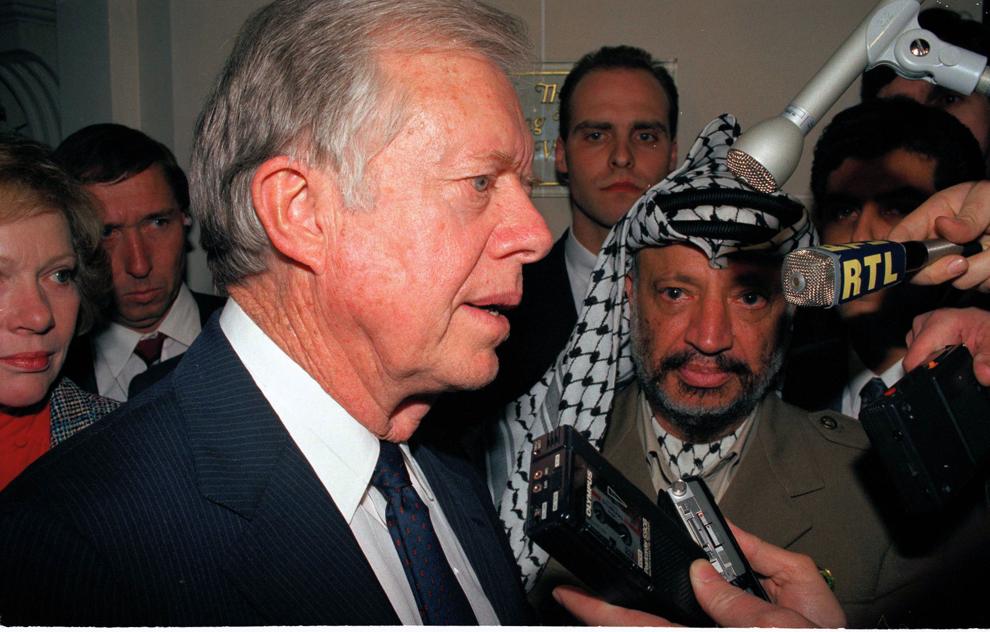 Carter, 1991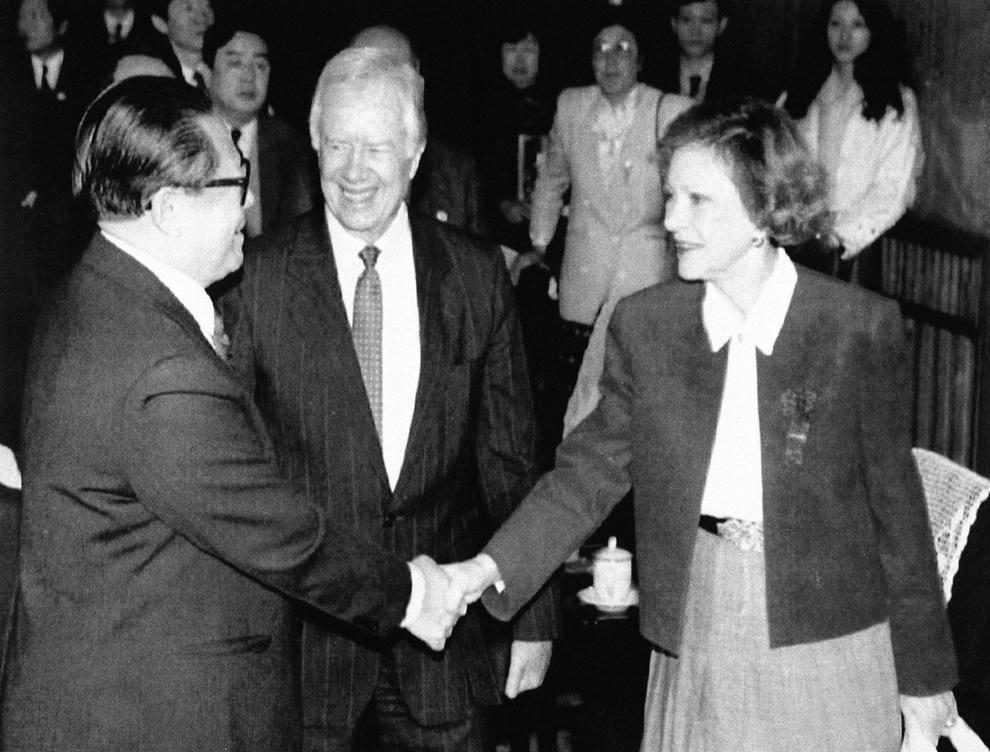 Carter, 1993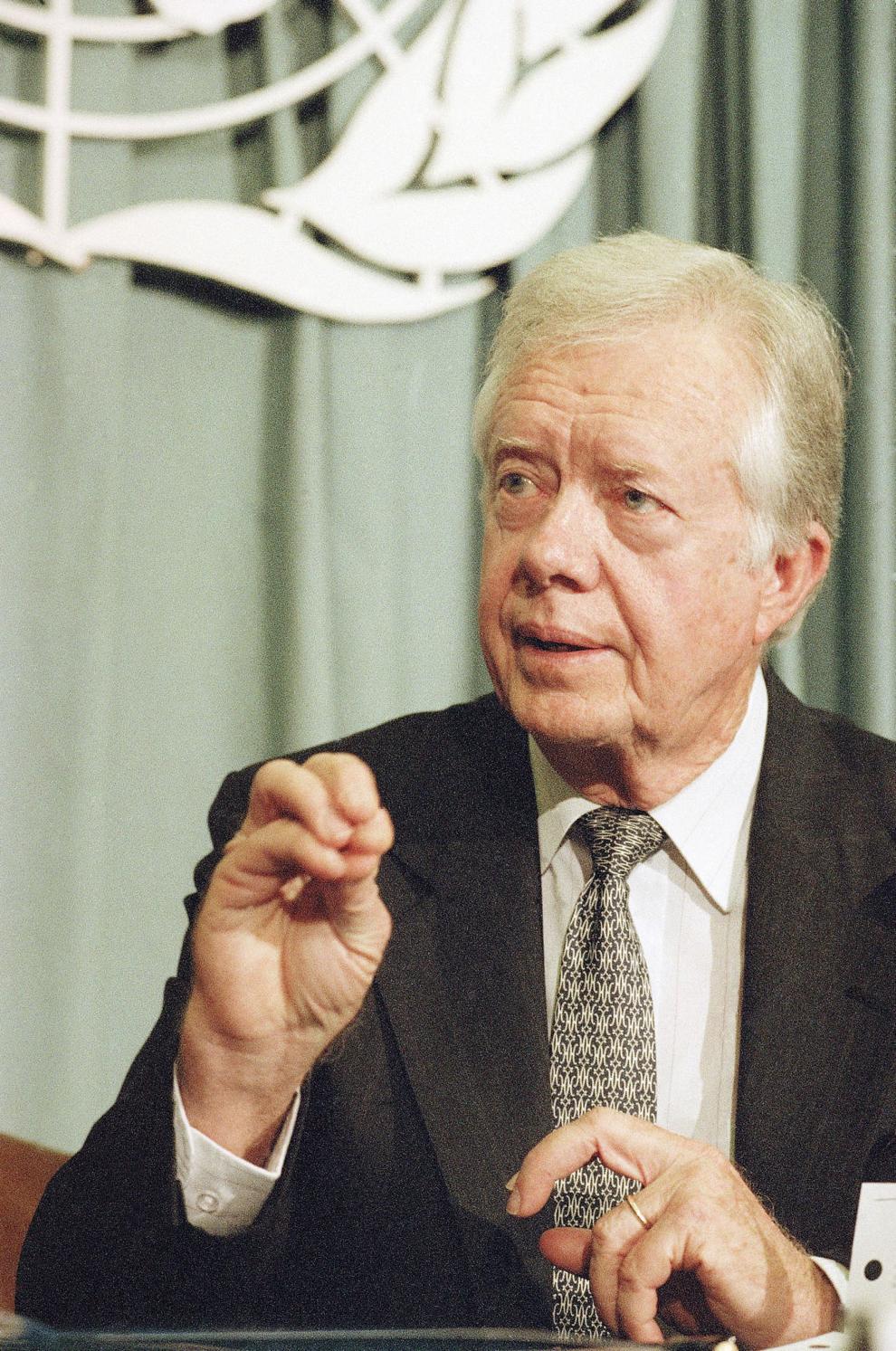 Carter, 1997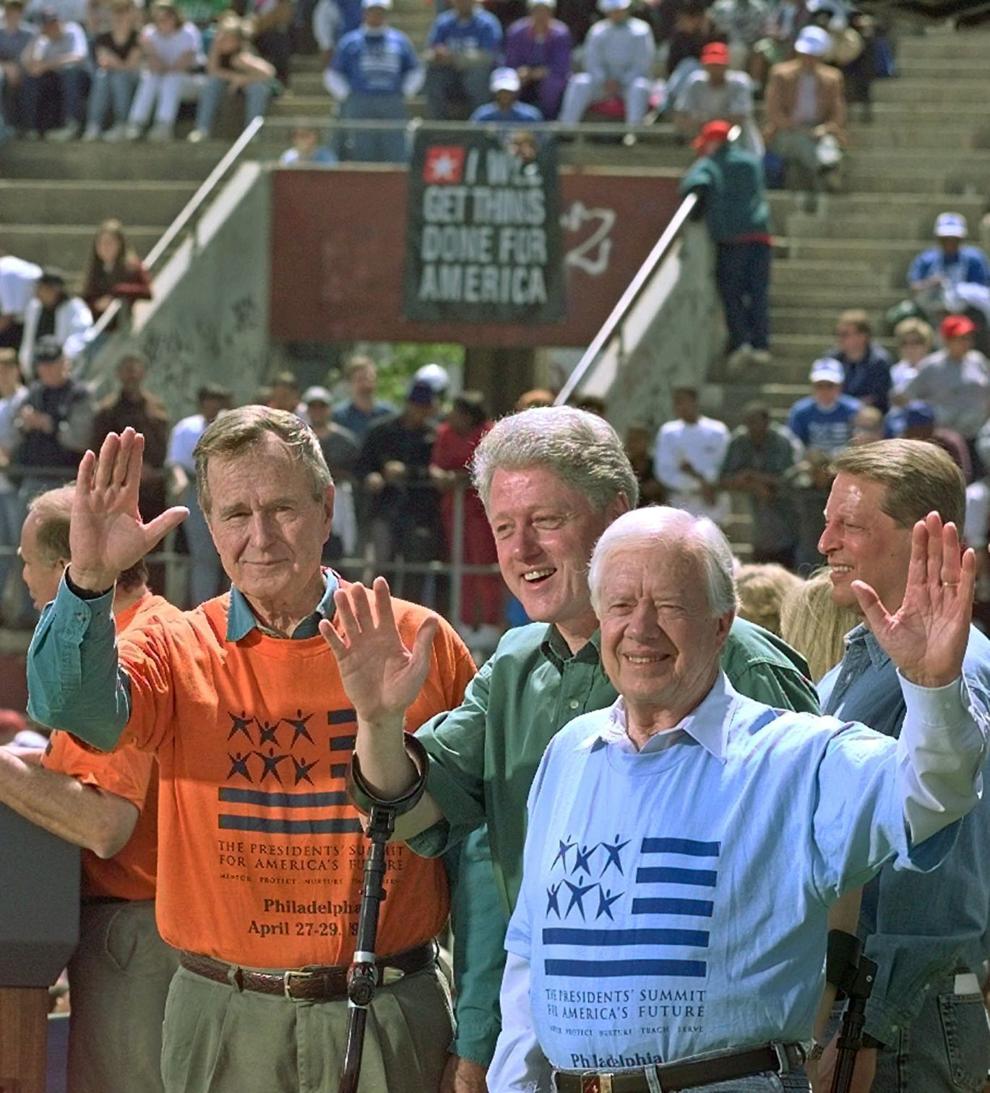 Carter, 1999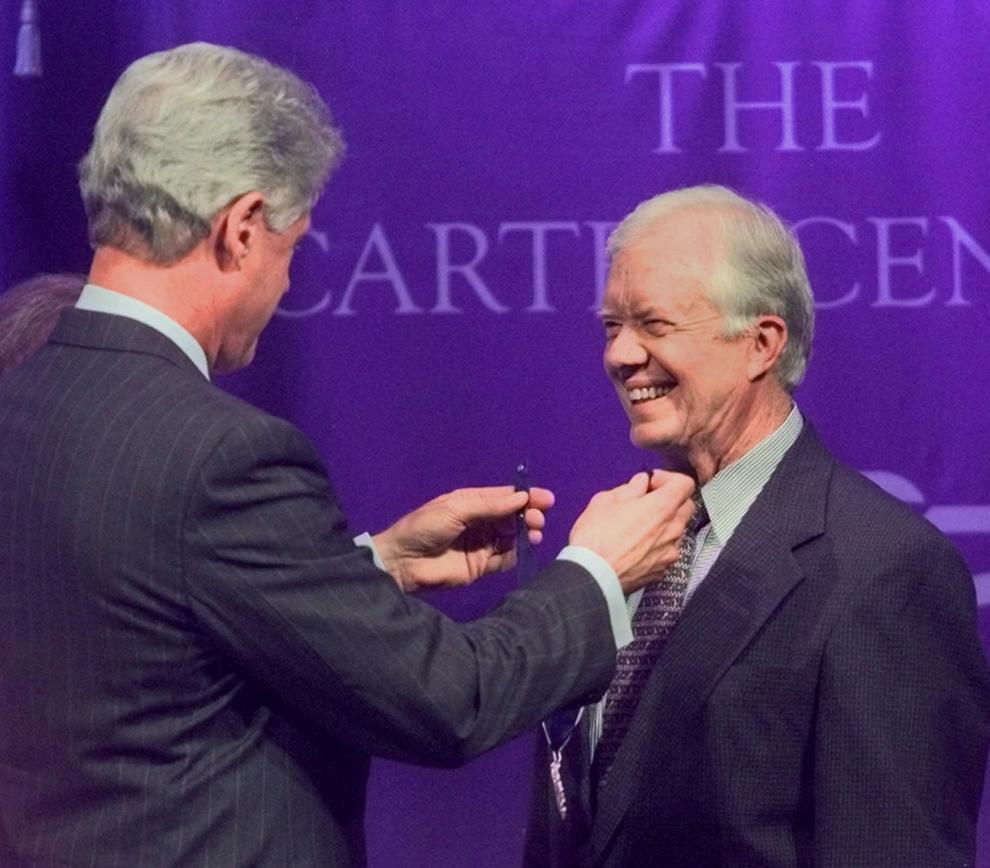 Carter, 2006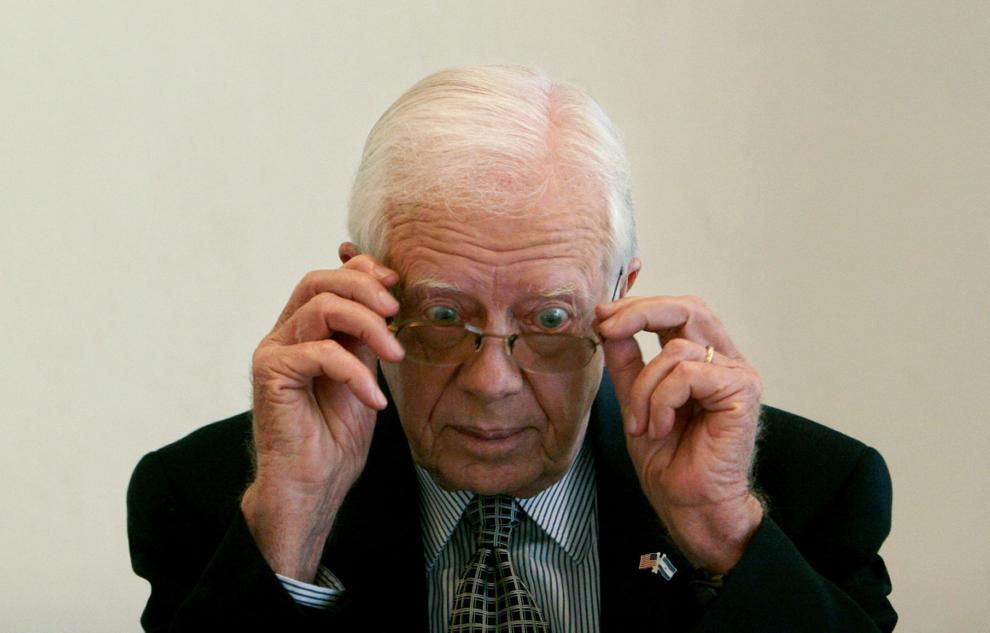 Carter, 2006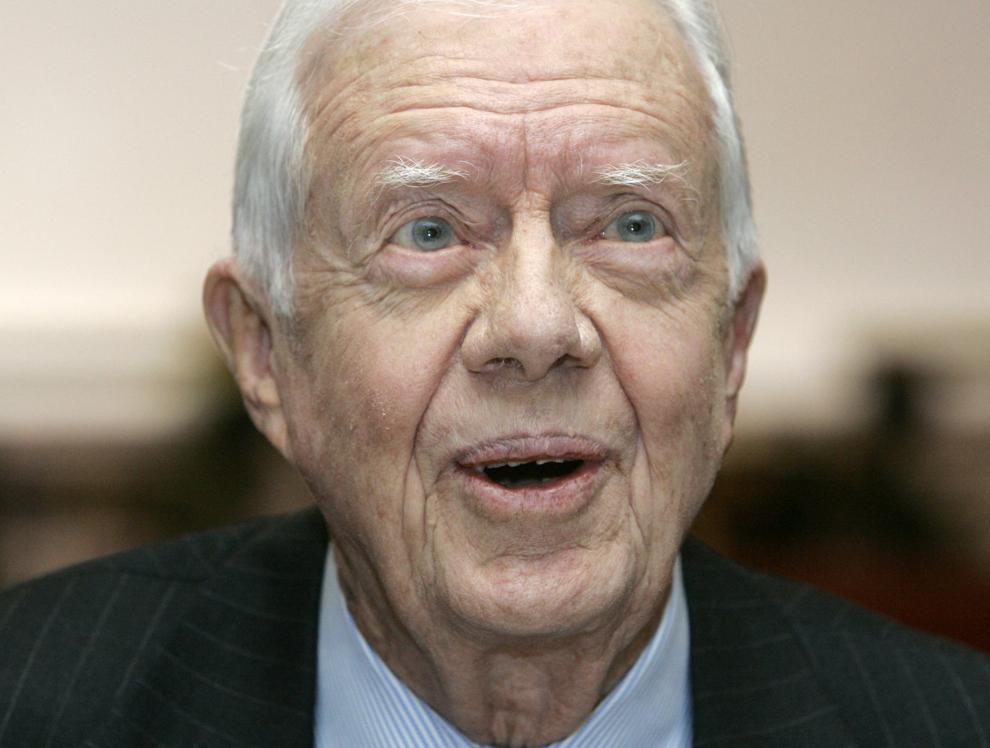 Carter, 2007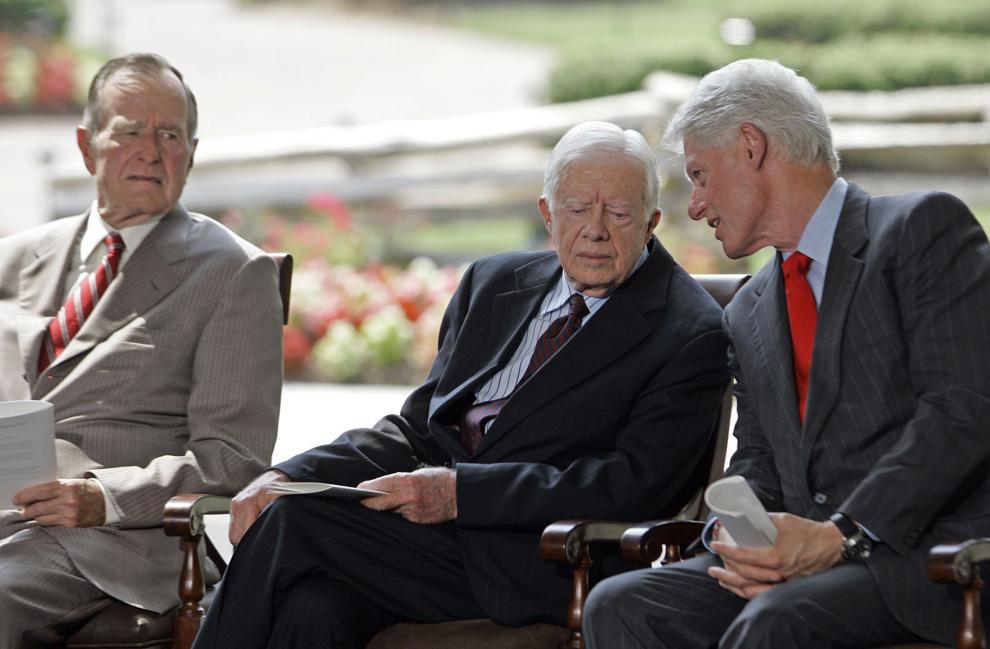 Carter, 2007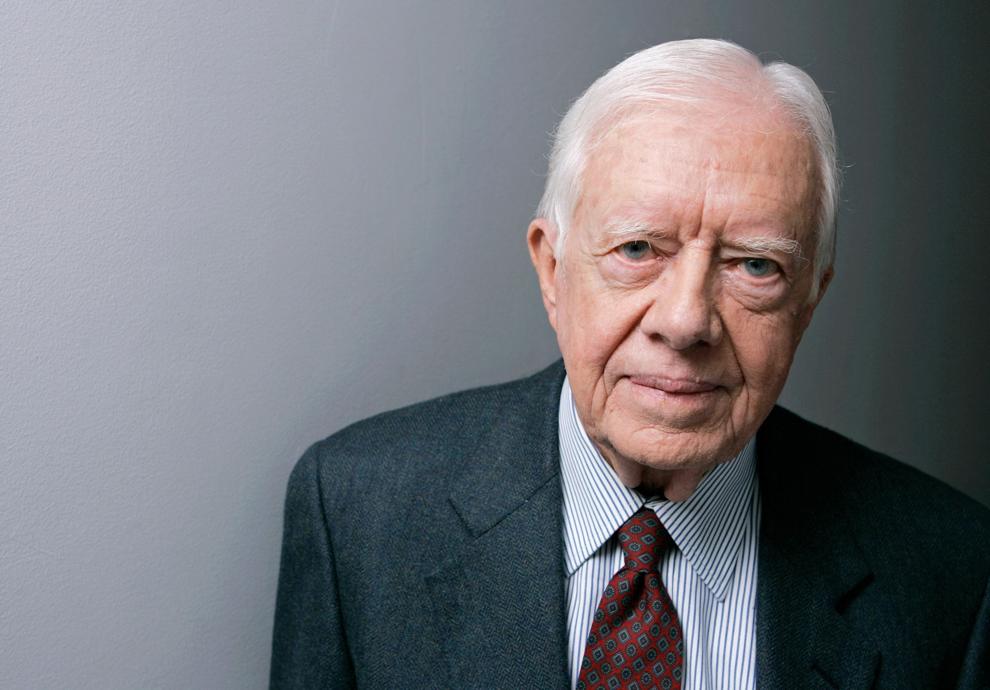 Carter, 2007
Carter, 2008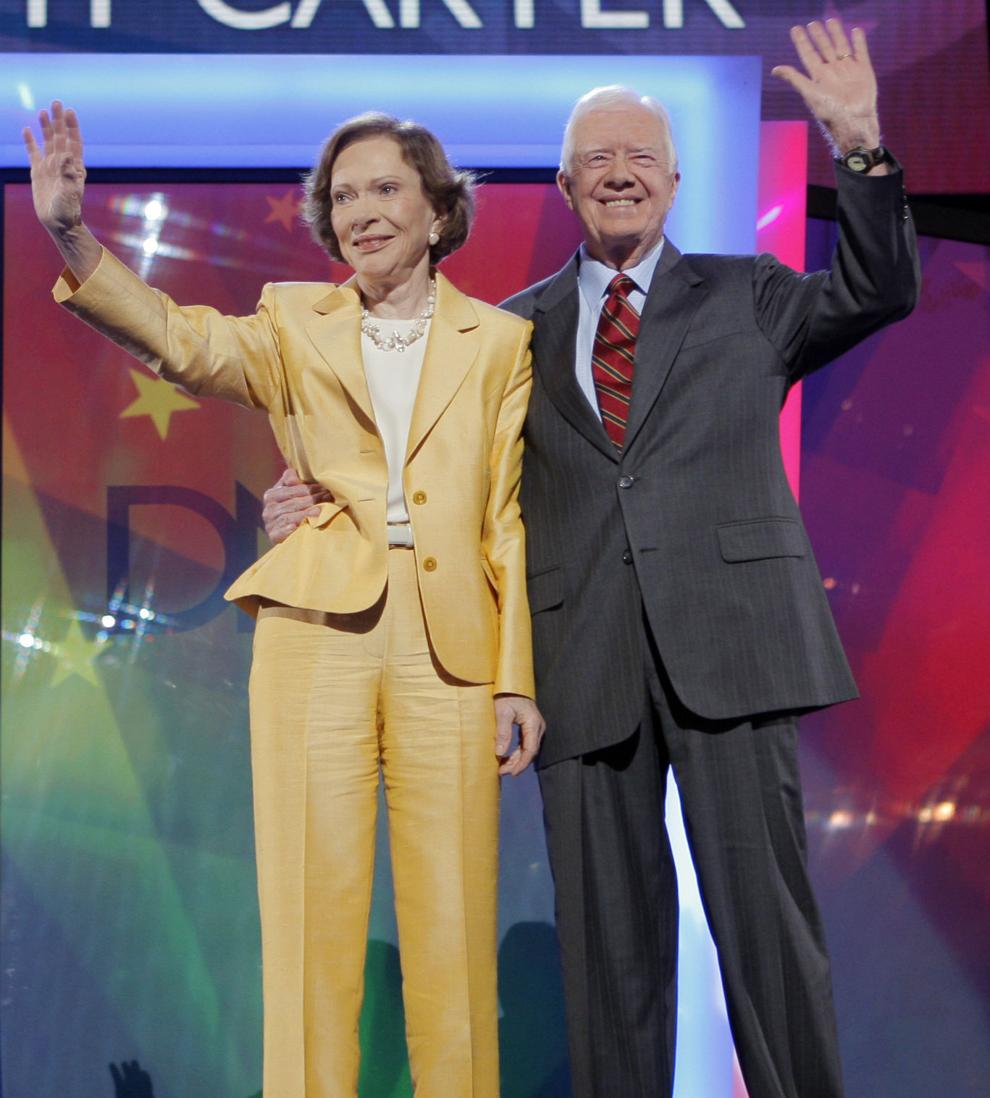 Carter, 2008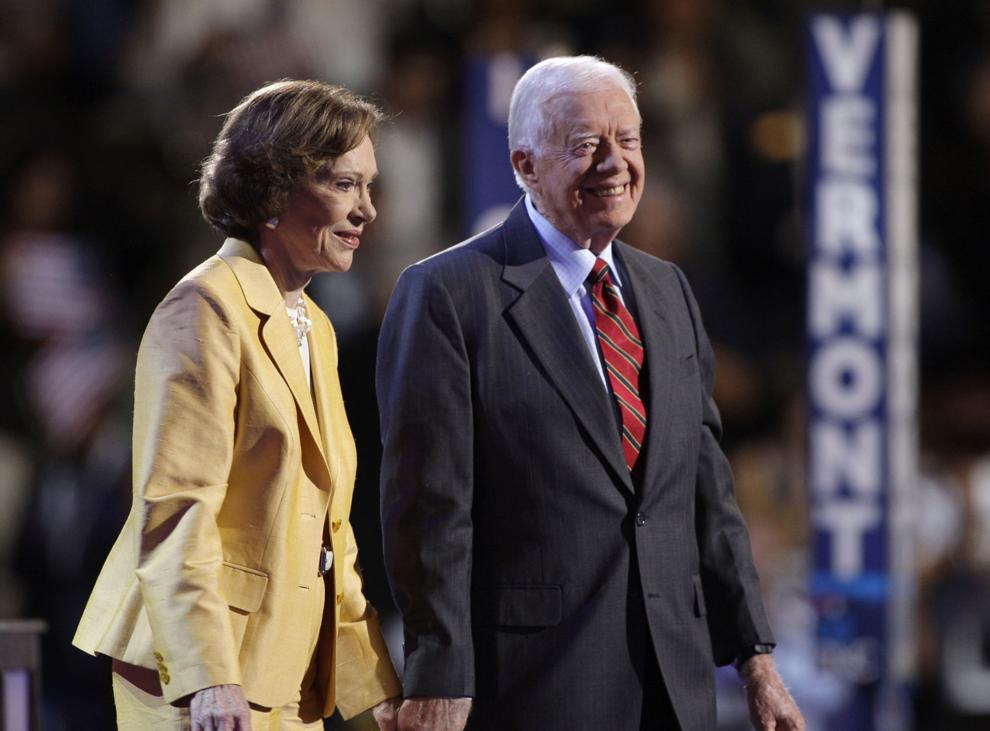 Carter, 2008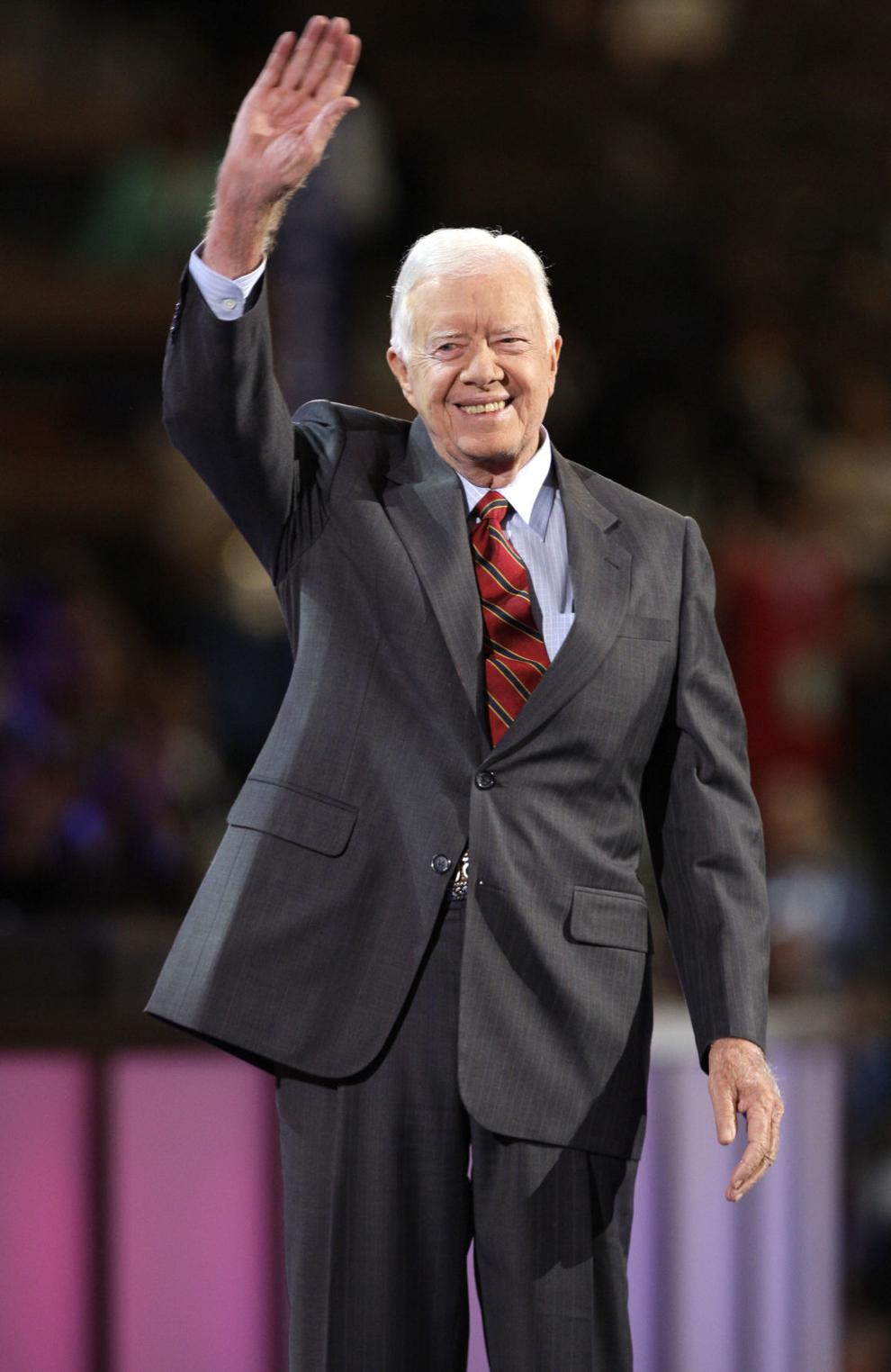 Carter, 2008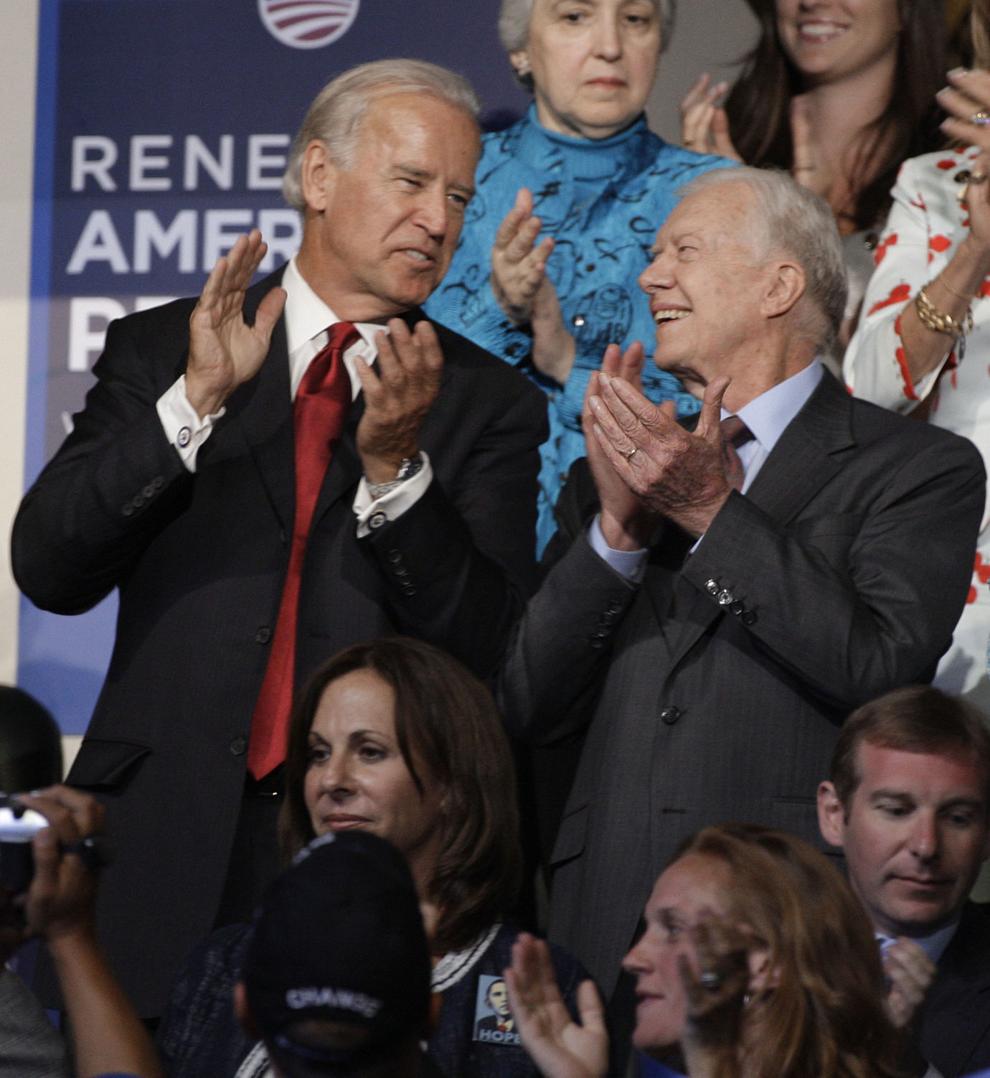 Carter, 2009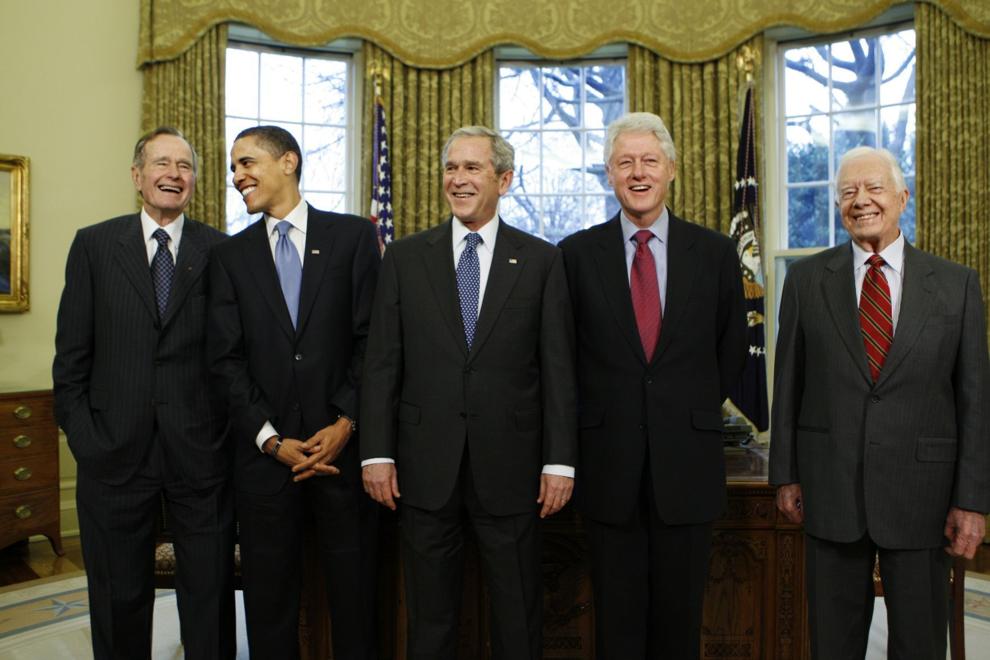 Carter, 2010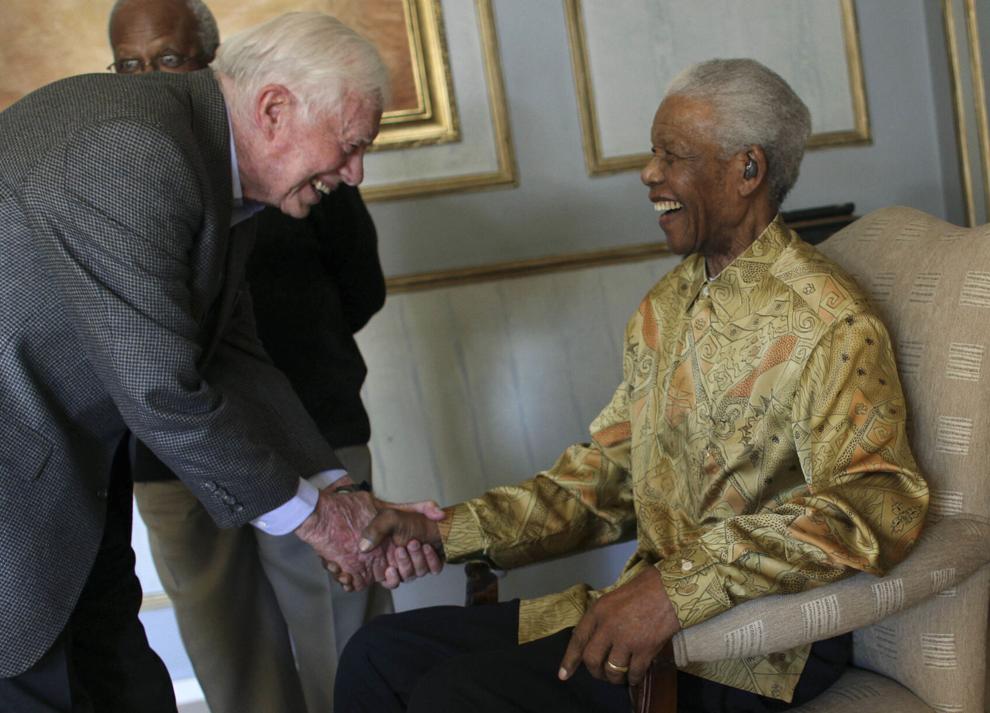 Carter, 2010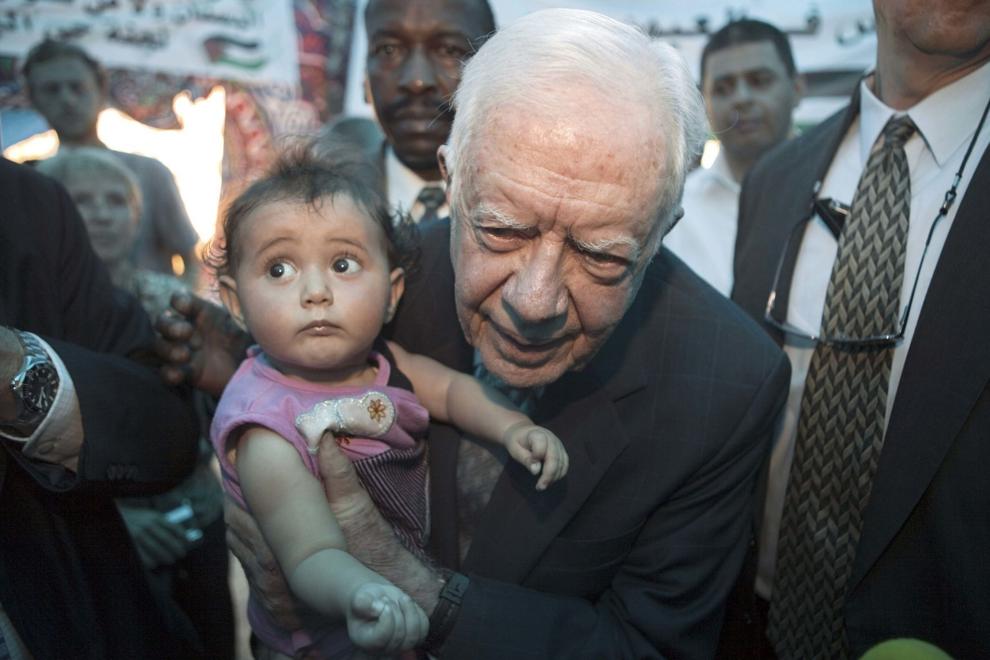 Carter, 2010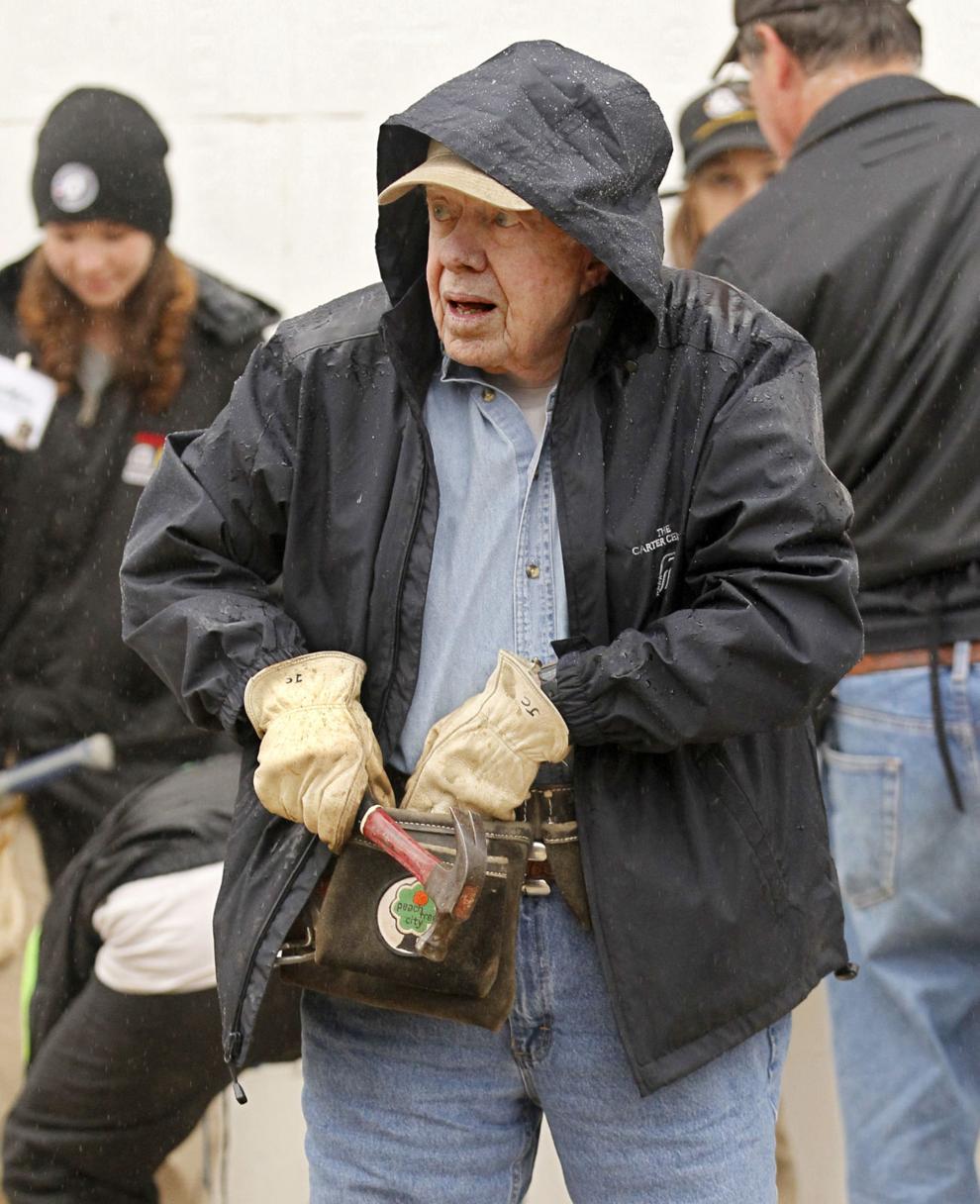 Carter, 2010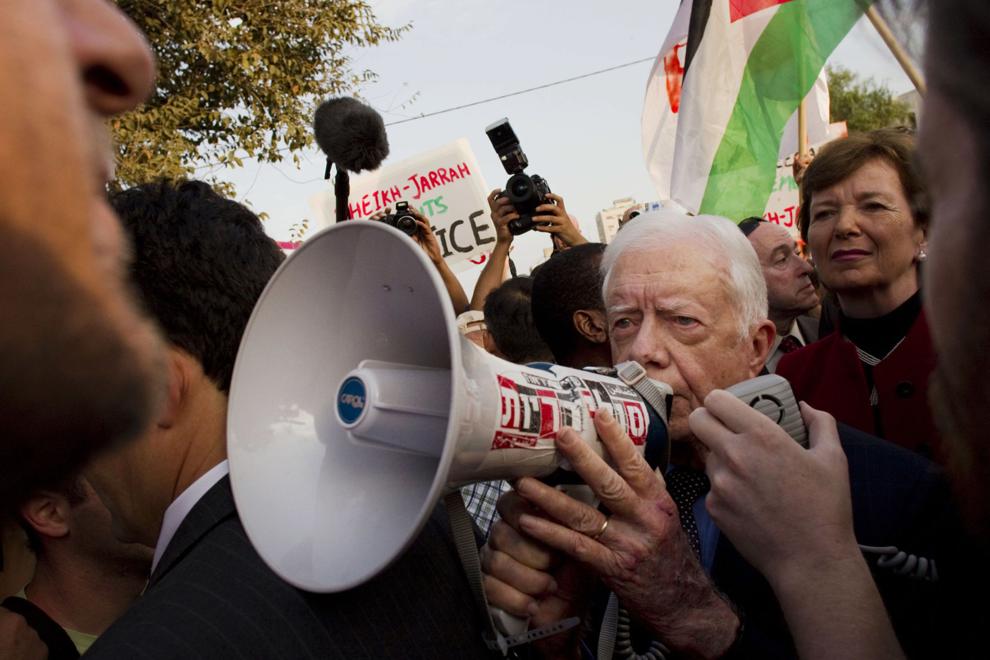 Carter, 2011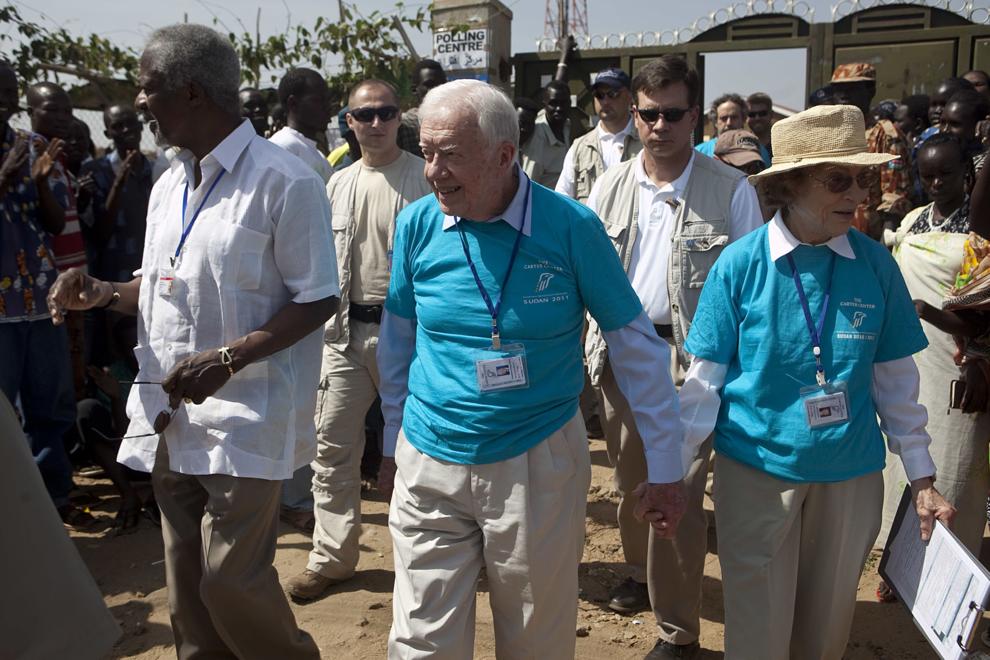 Carter, 2011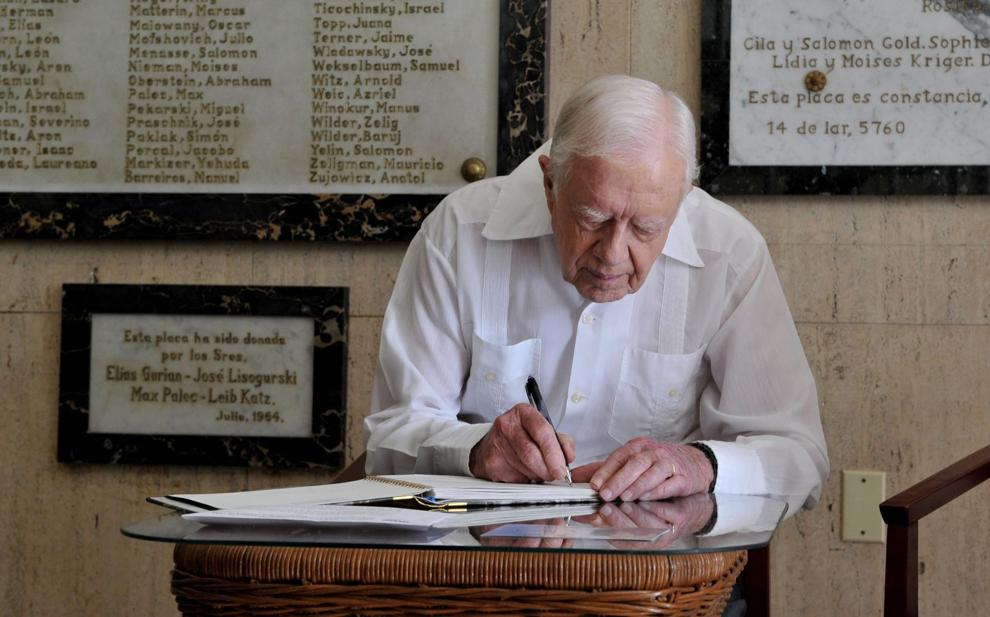 Carter, 2011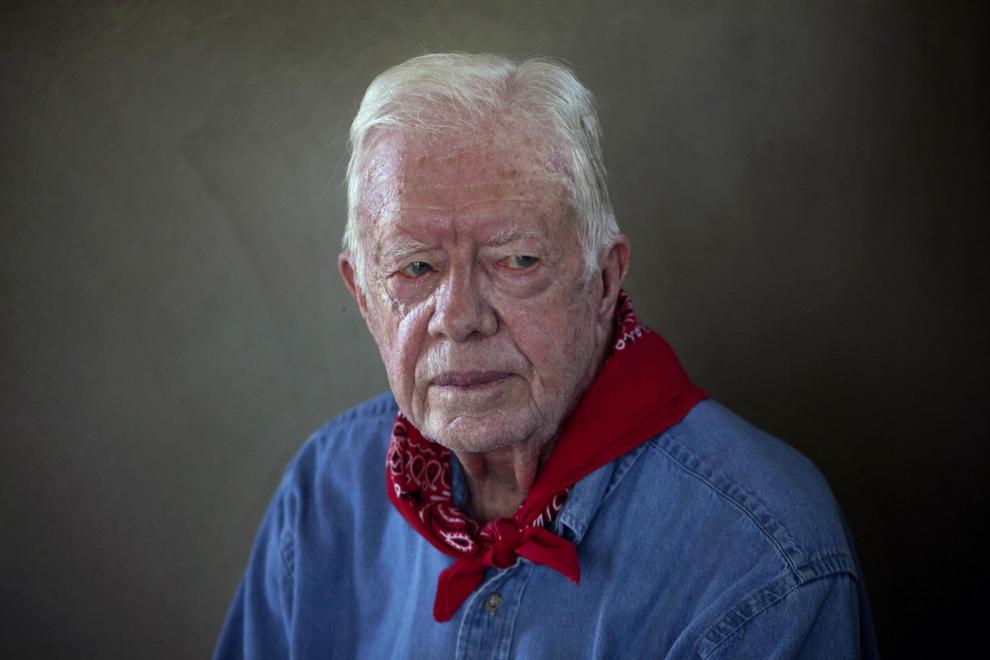 Carter, 2012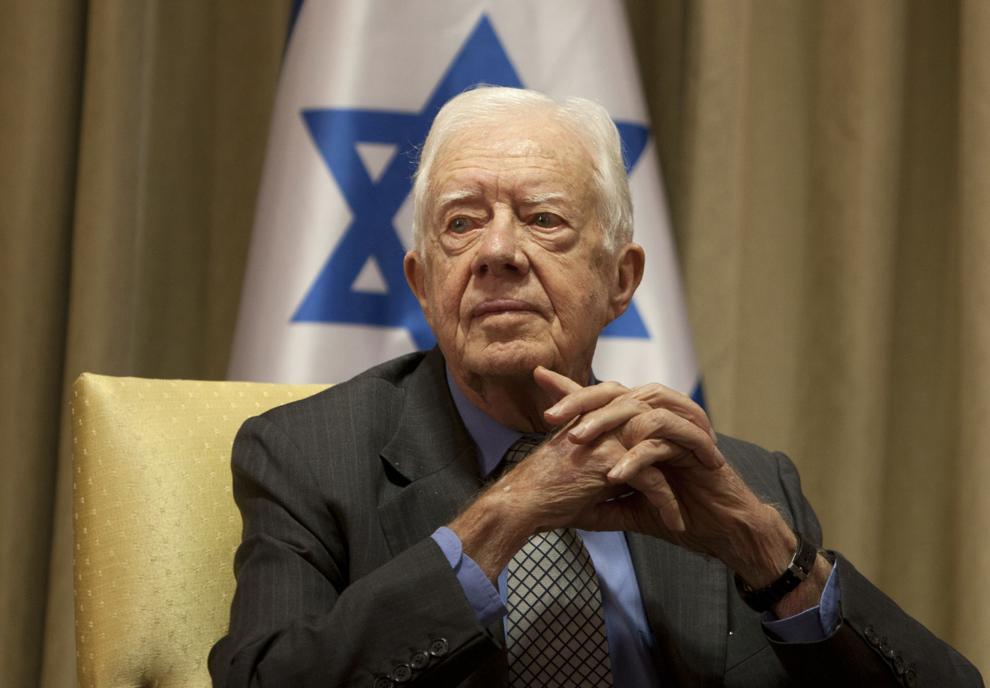 Carter, 2013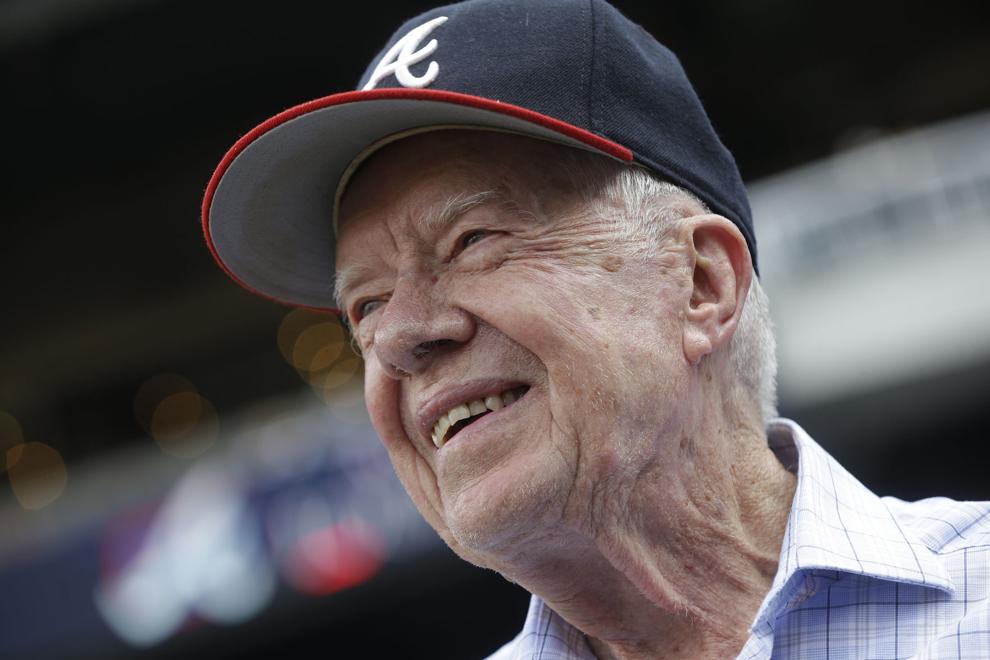 Carter, 2014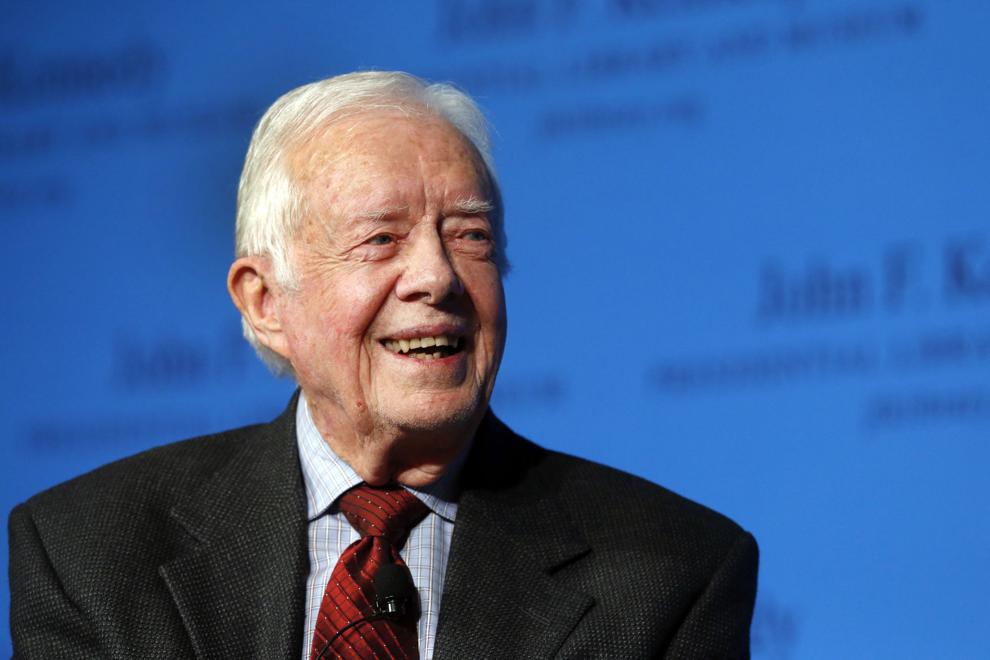 Carter, 2015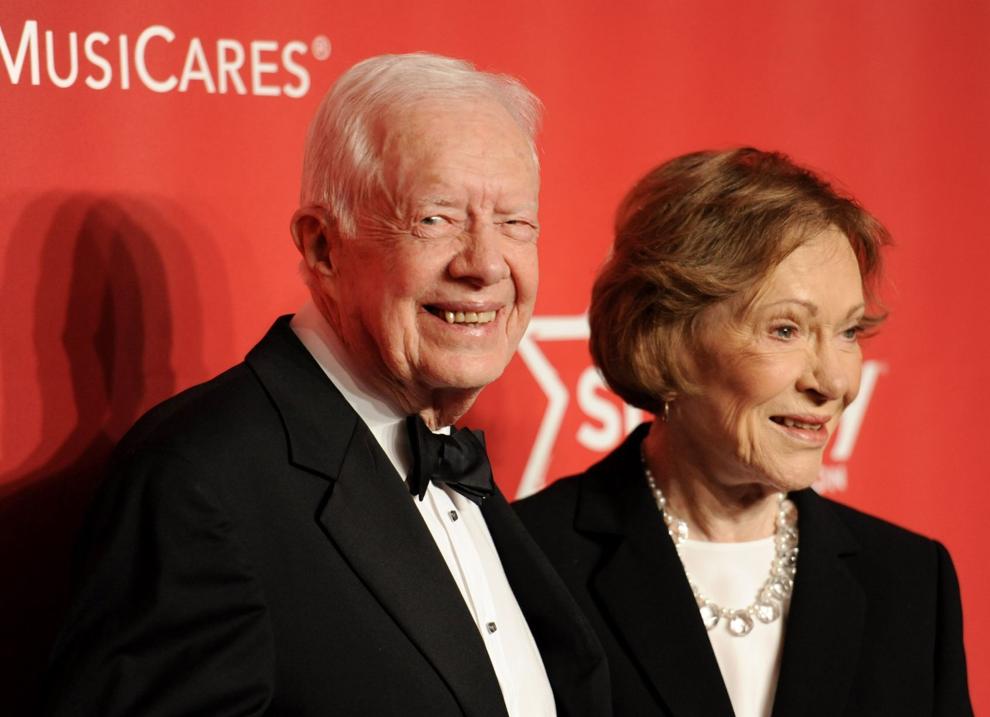 Carter, 2015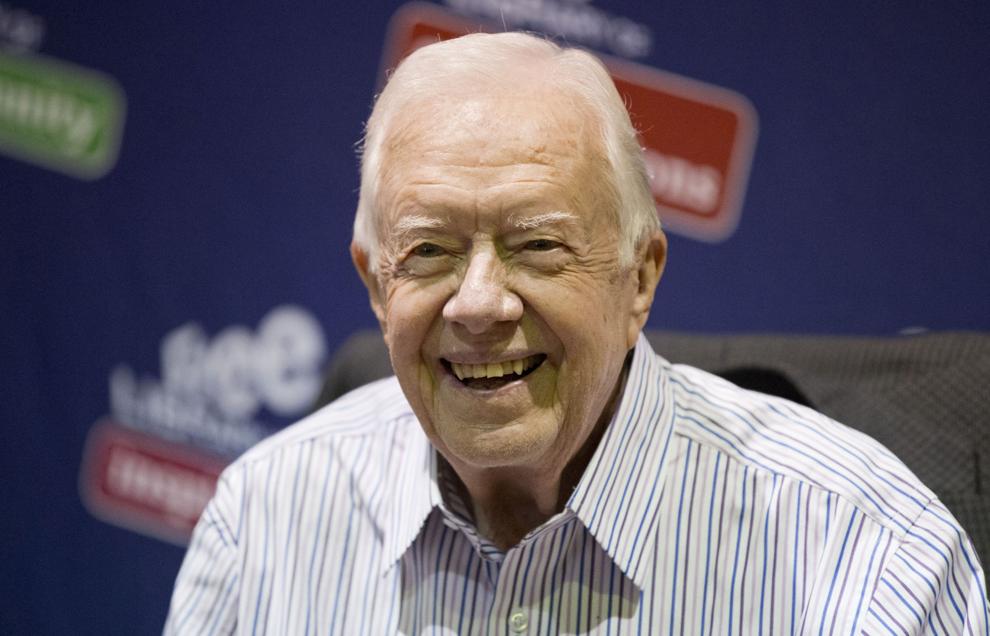 Carter, 2015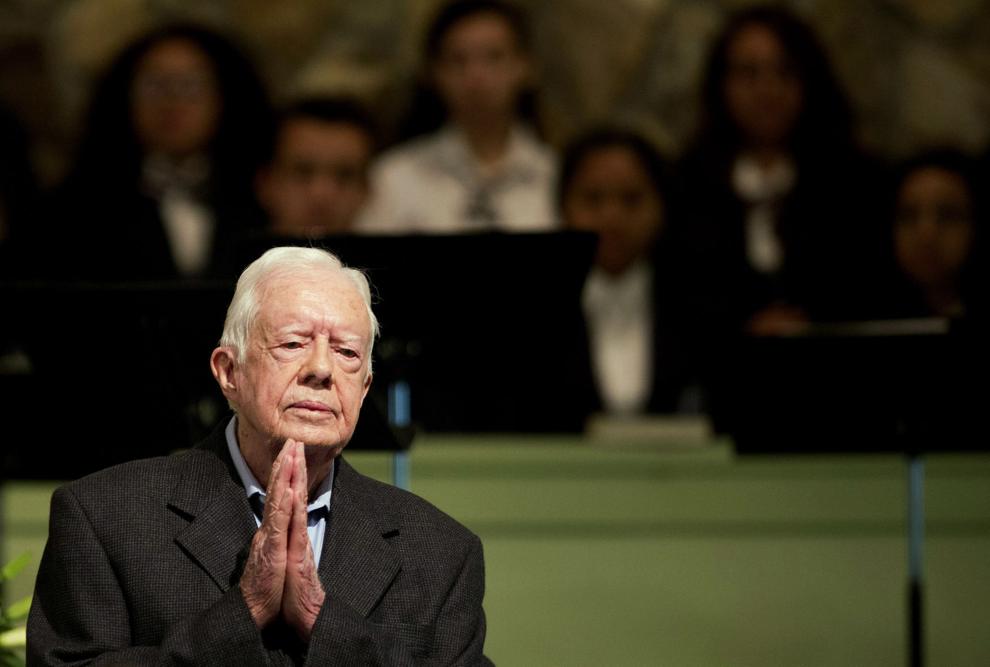 Carter, 2015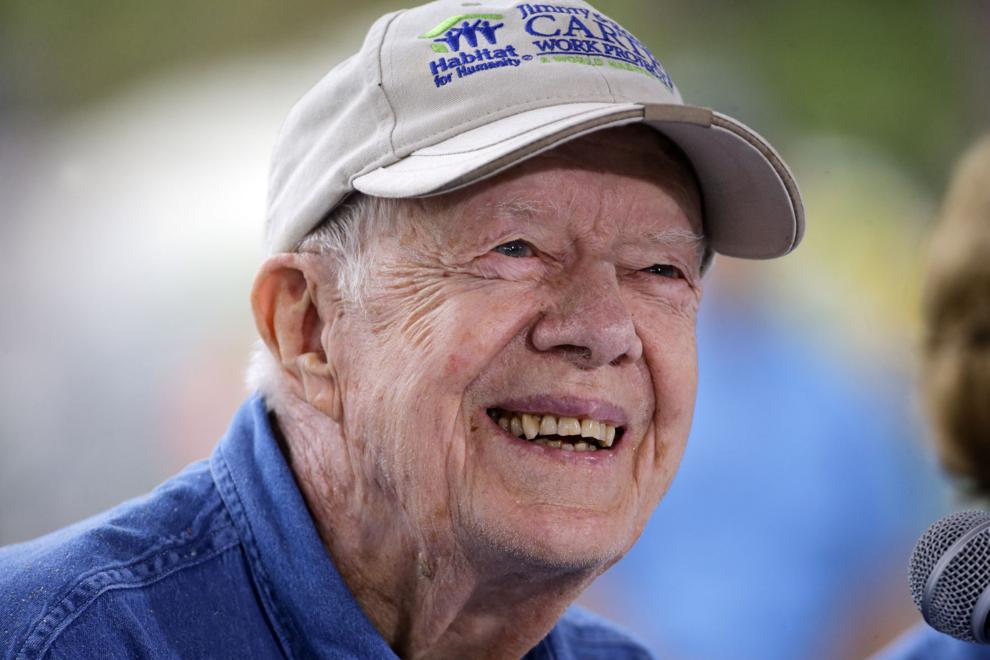 Carter, 2016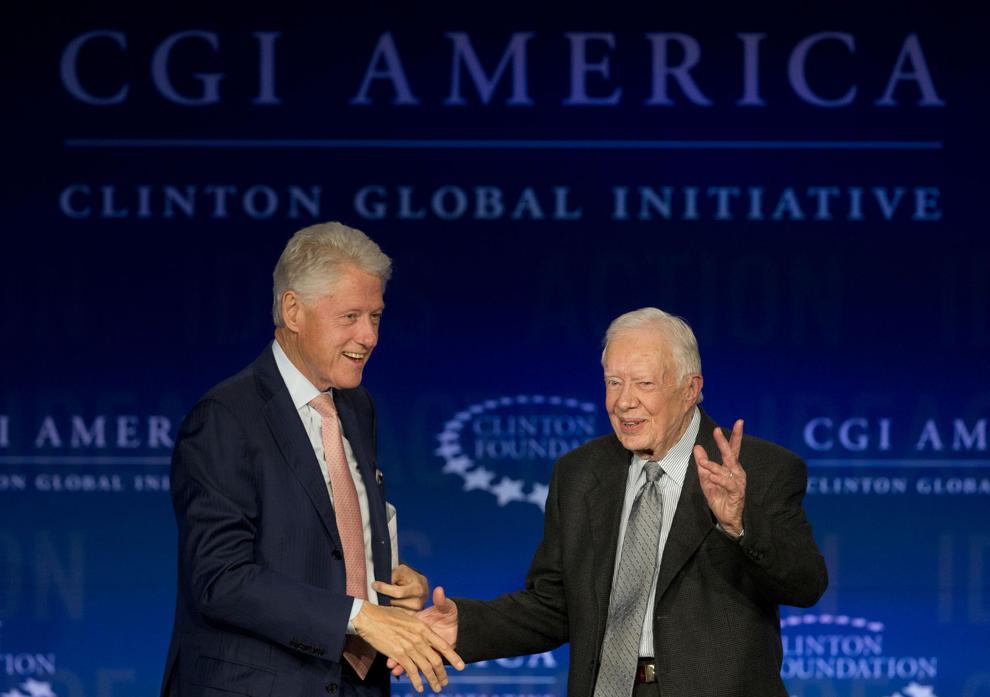 Carter, 2016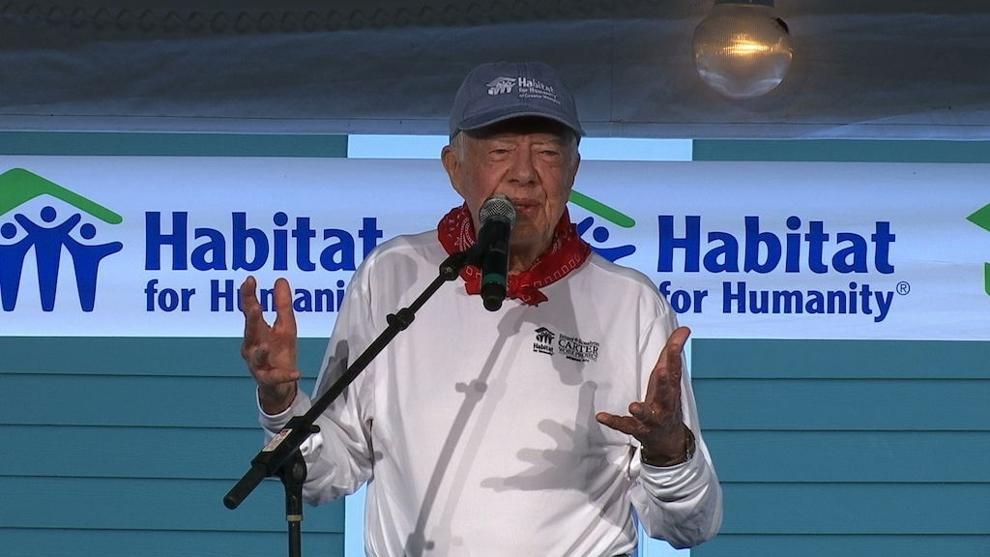 Carter, 2017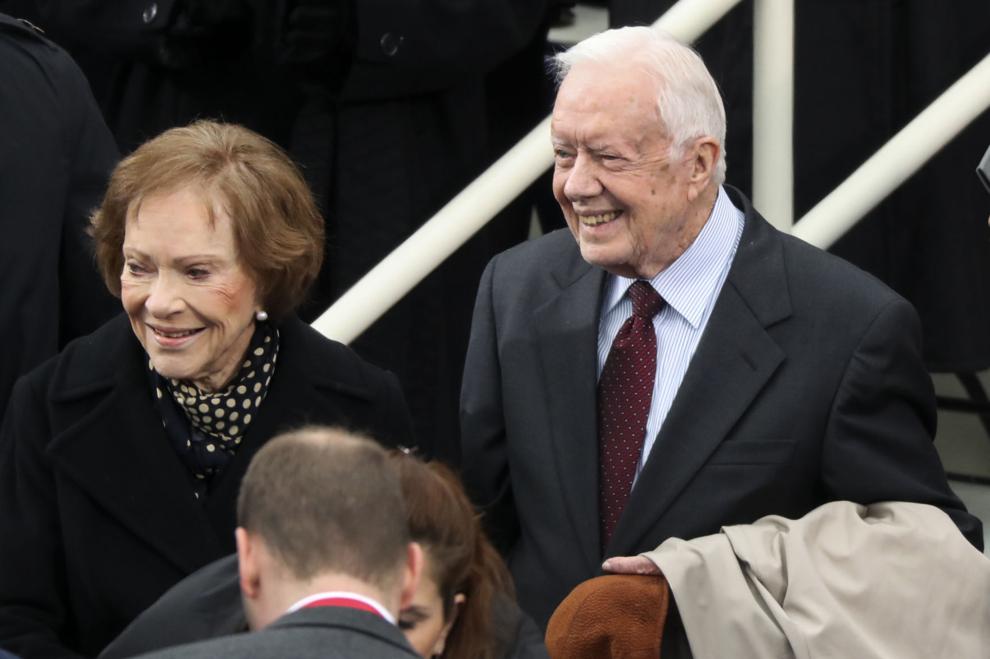 Carter, 2017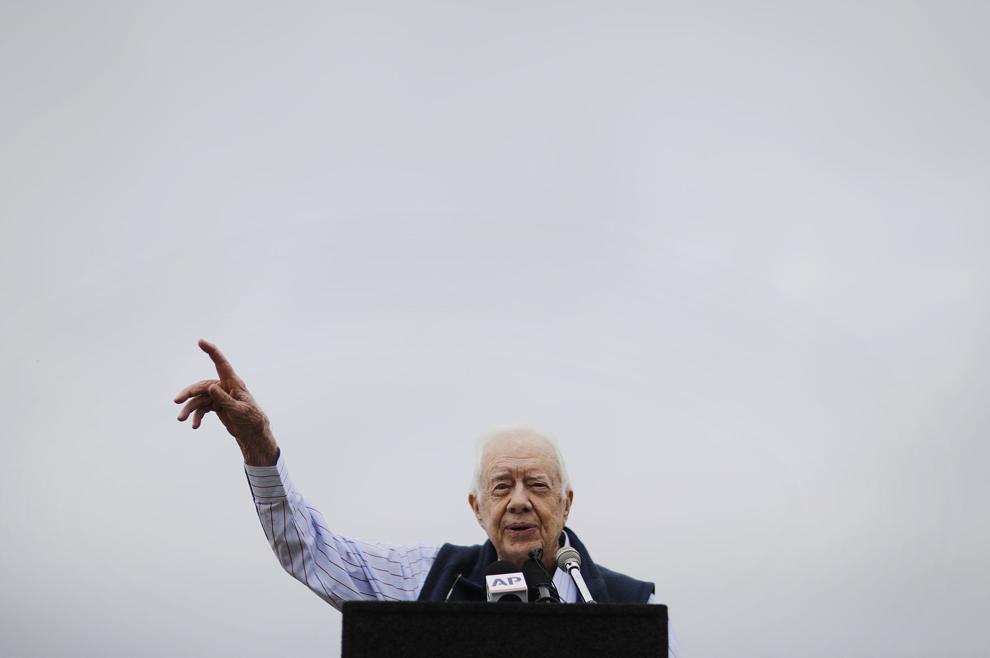 Carter, 2017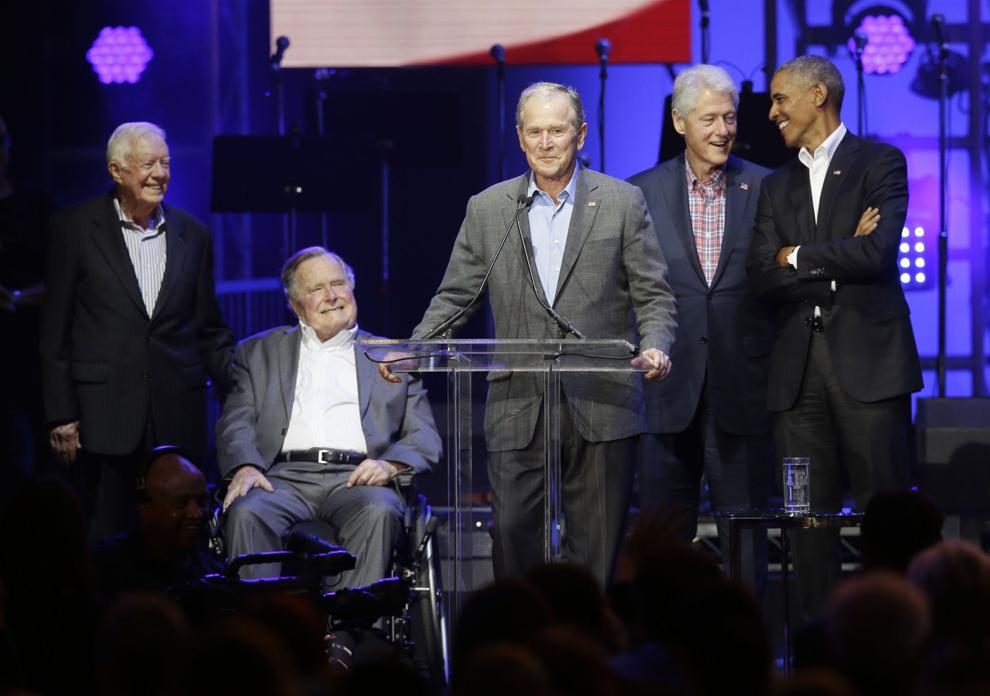 Carter, 2018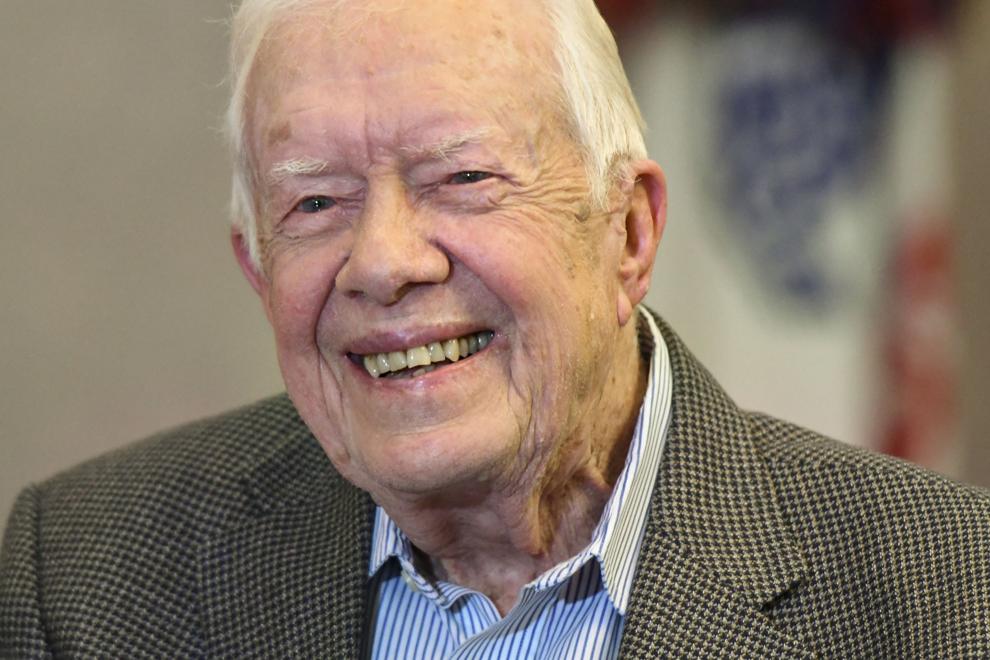 Carter, 2018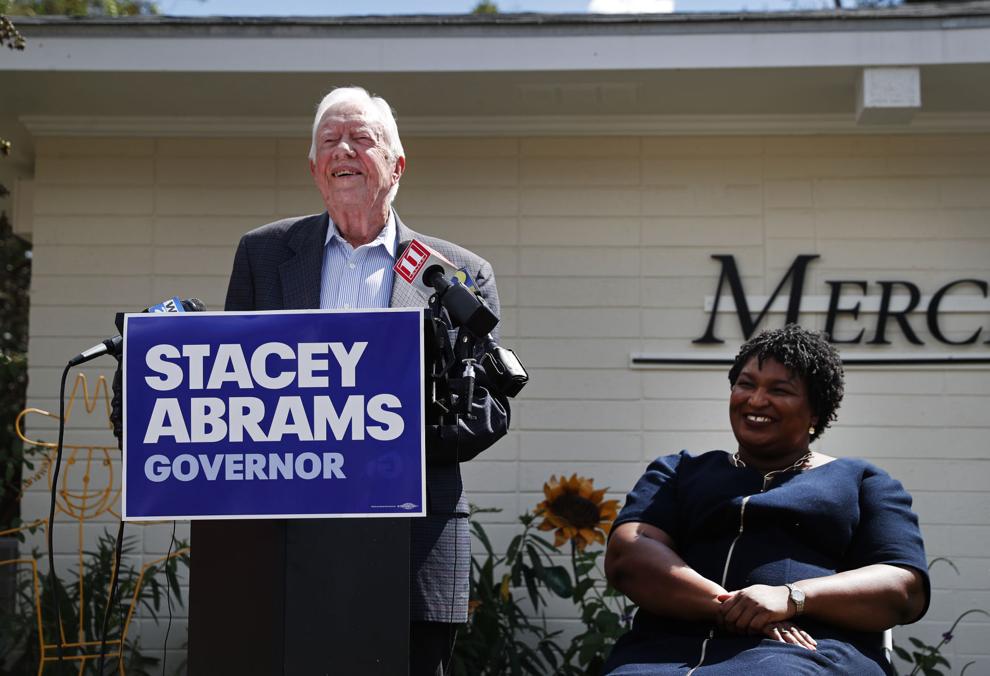 Carter, 2018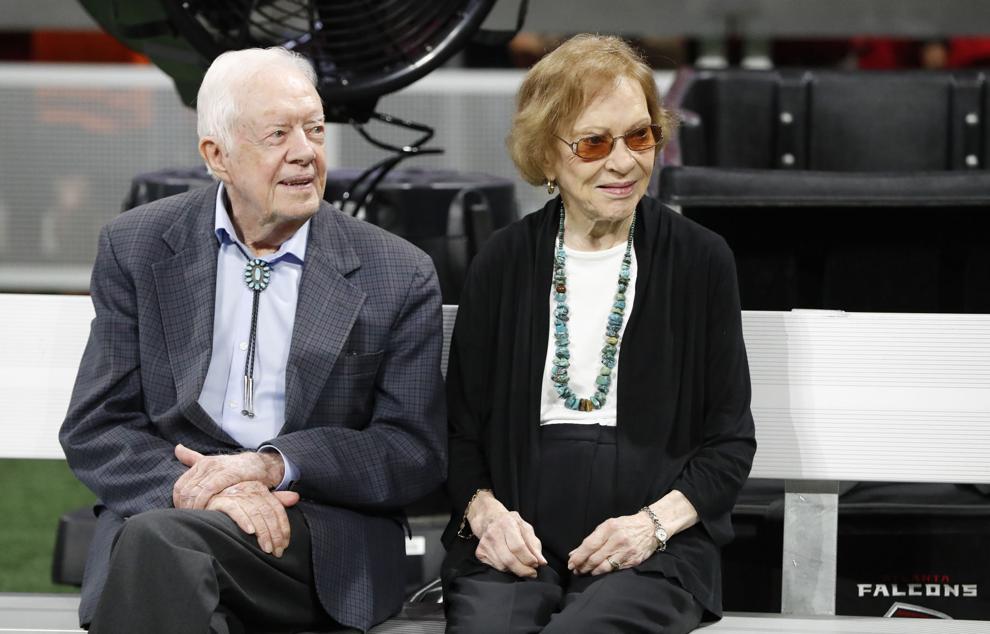 Carter, 2019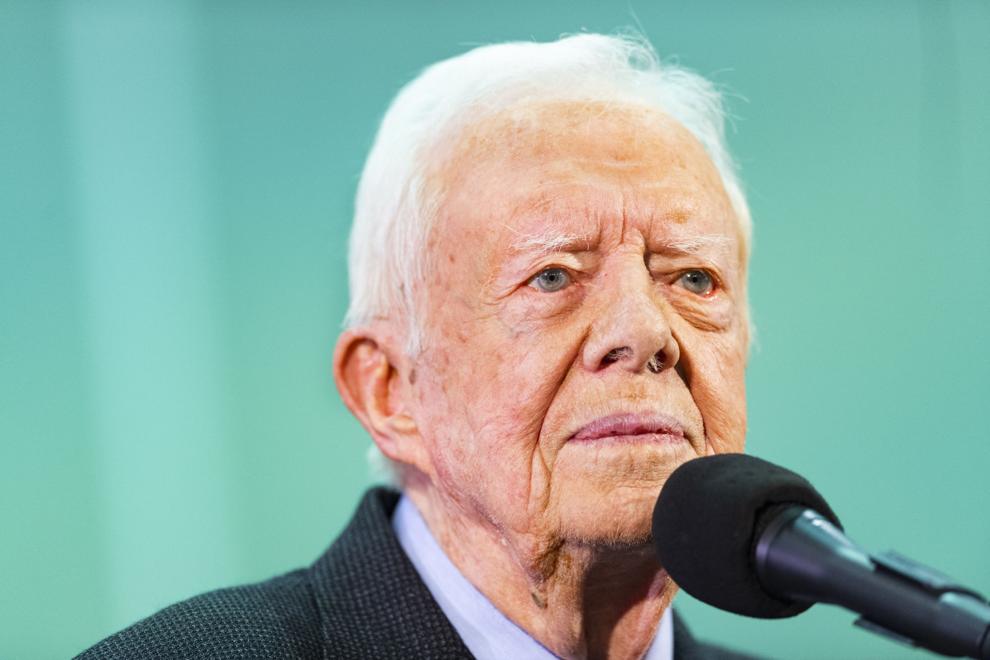 Carter, 2020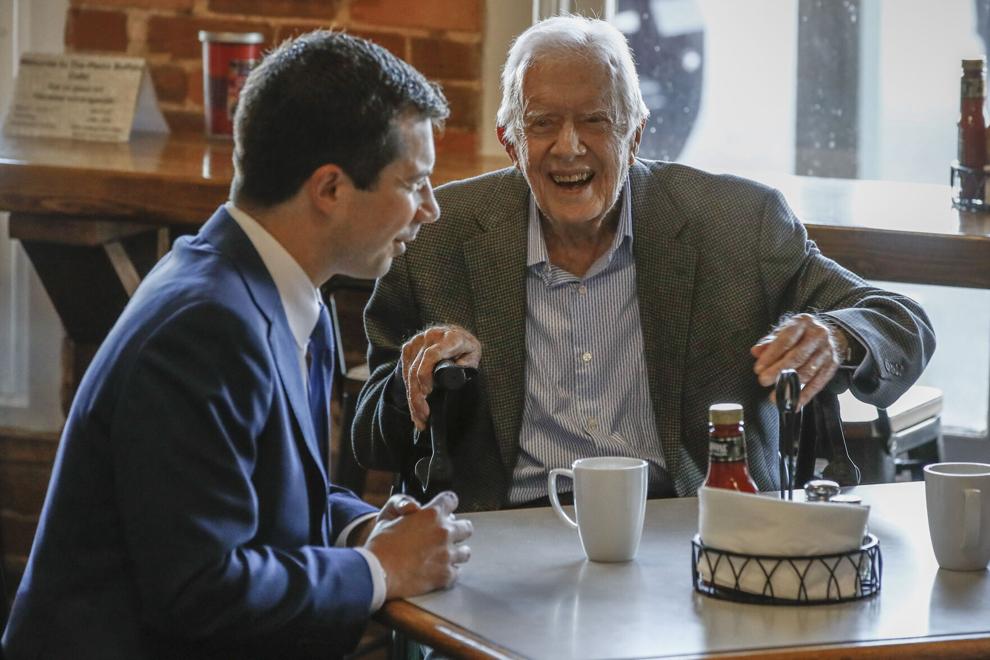 Photos: Jimmy and Rosalynn Carter through the years
Jimmy and Rosalynn Carter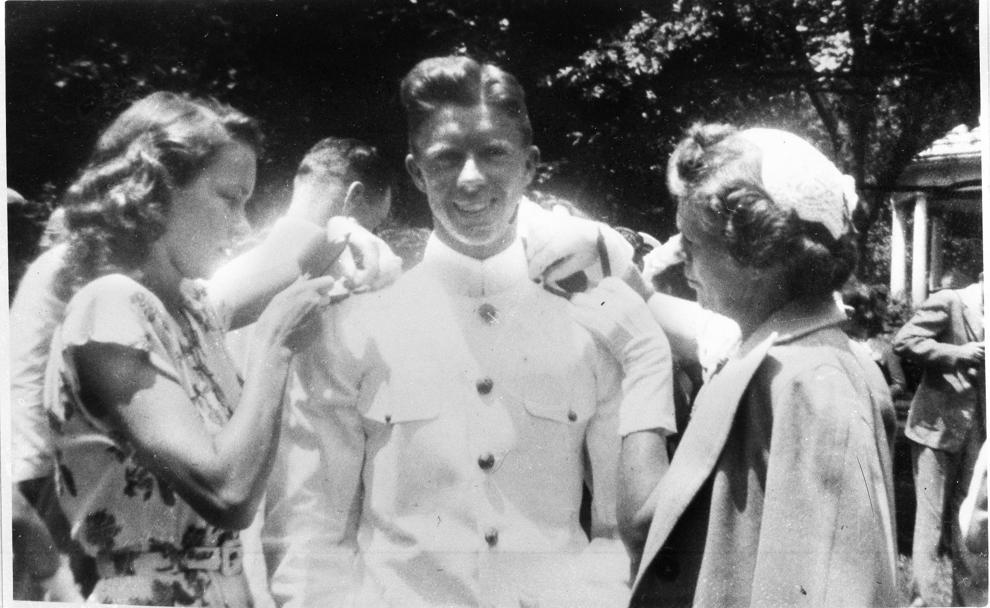 Jimmy and Rosalynn Carter, 1966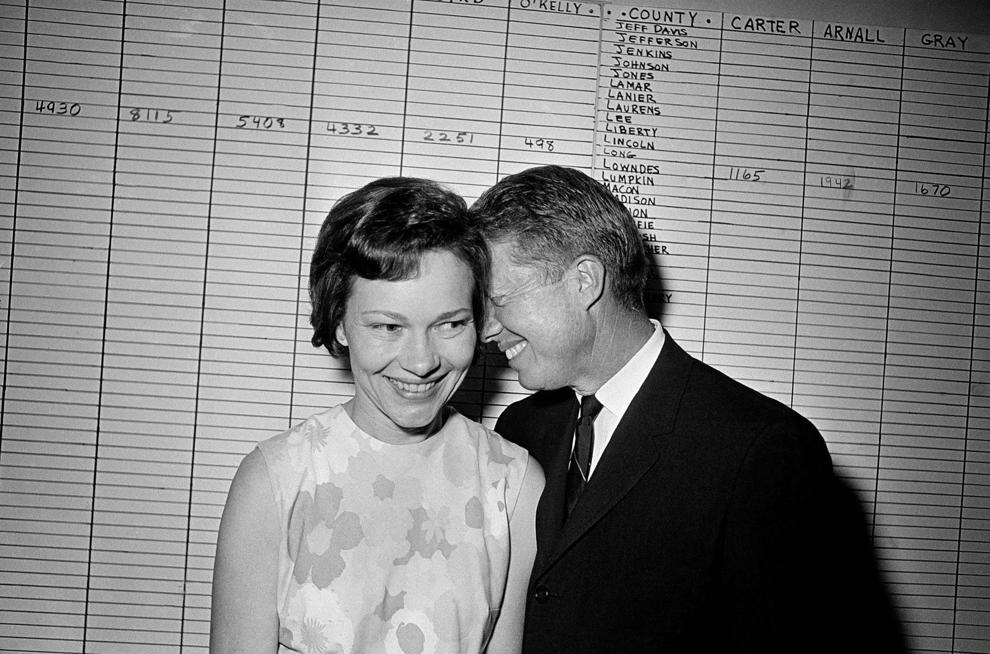 Jimmy and Rosalynn Carter, 1970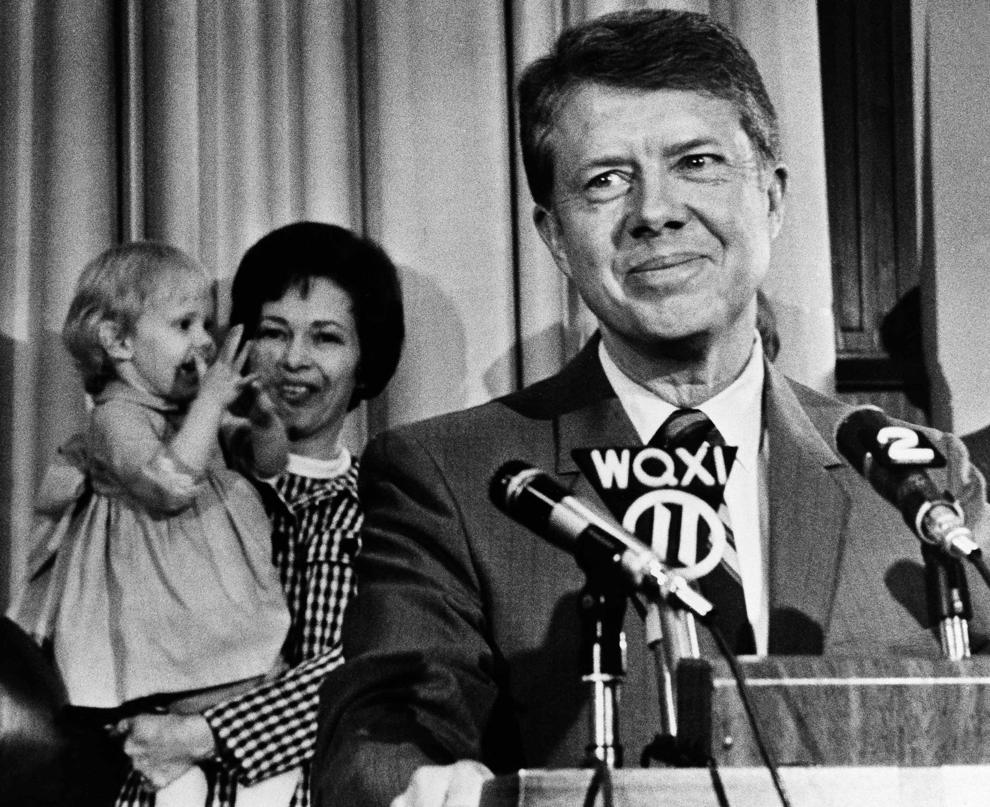 Jimmy and Rosalynn Carter, 1971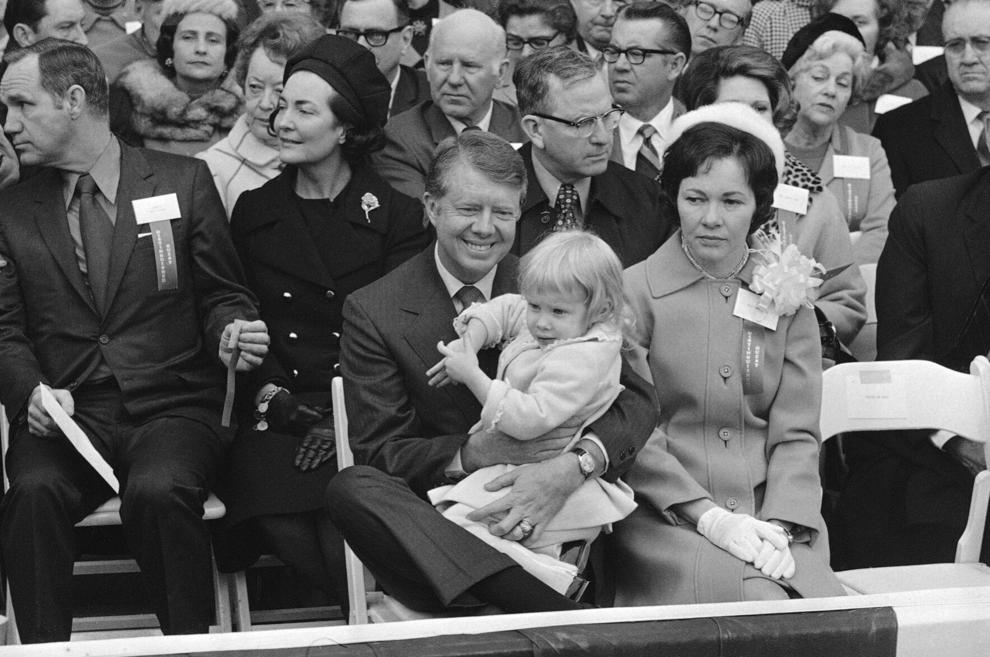 Jimmy and Rosalynn Carter, 1976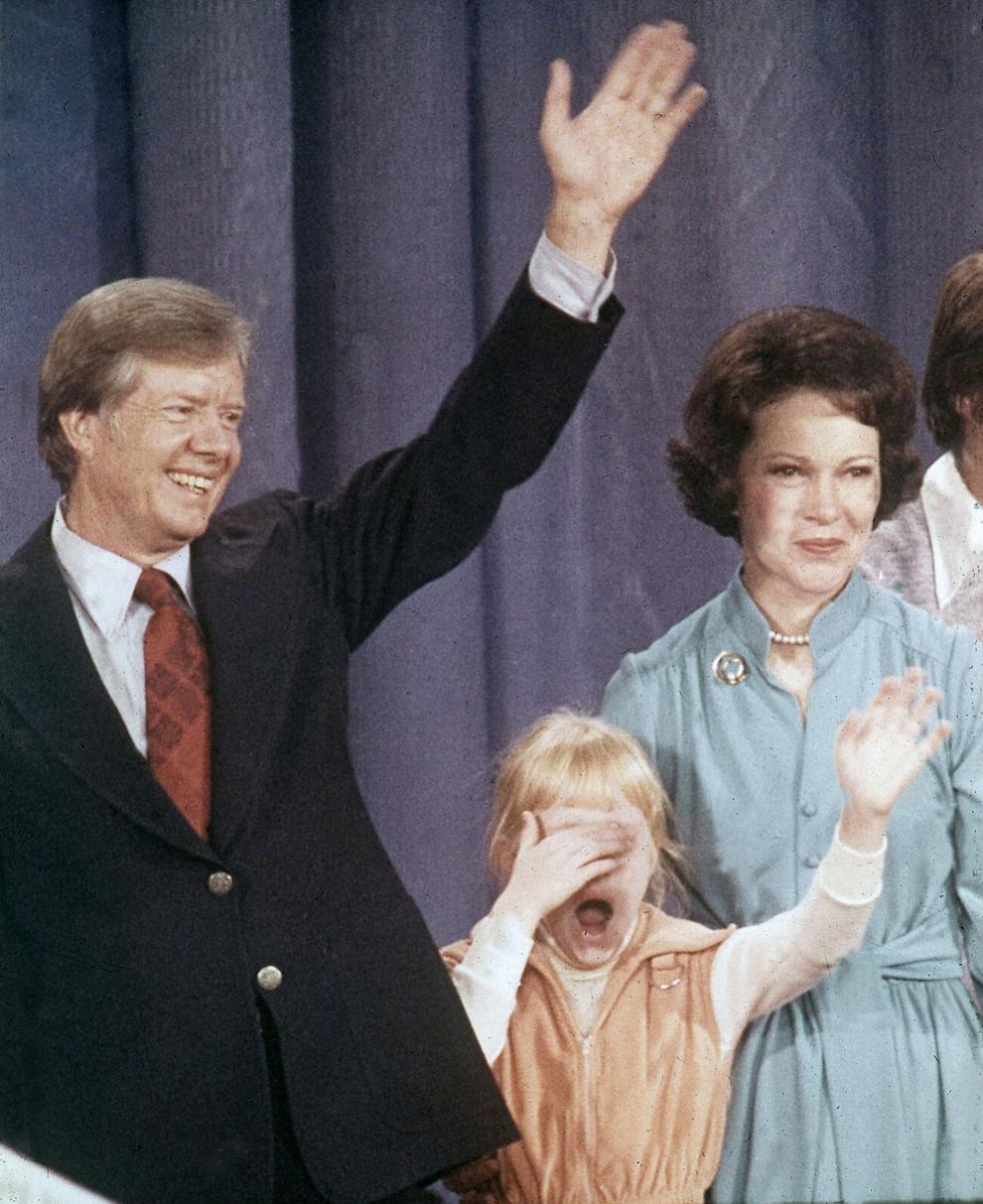 Jimmy and Rosalynn Carter, 1976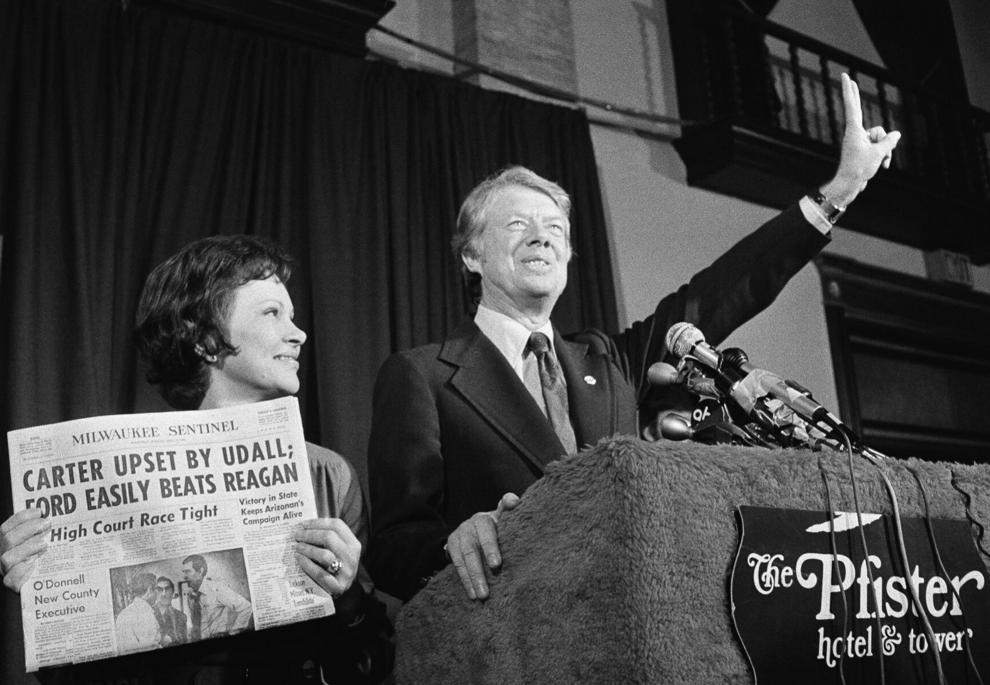 Jimmy and Rosalynn Carter, 1976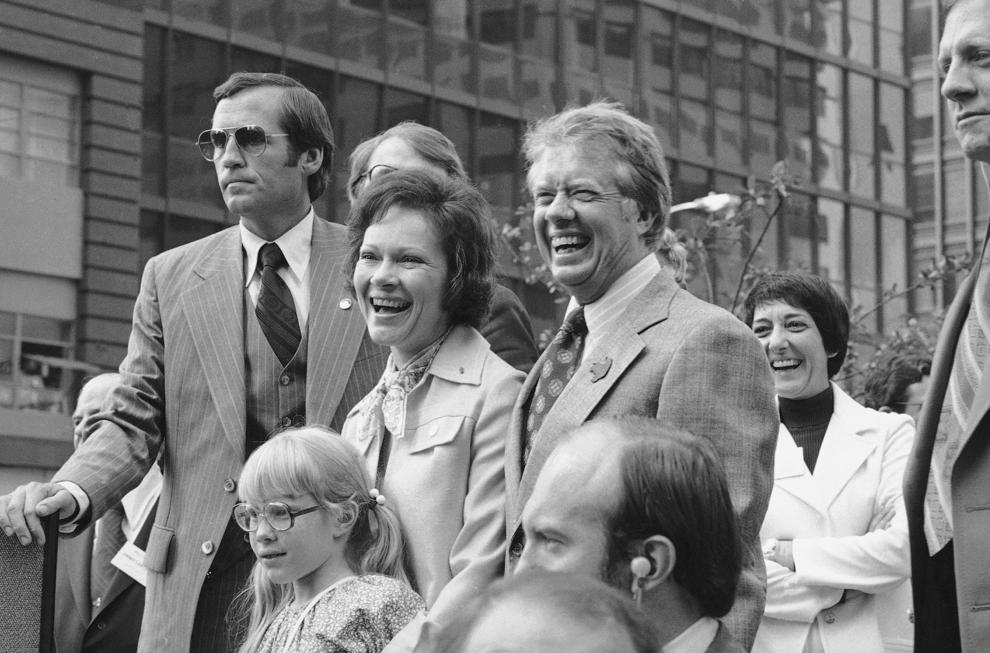 Jimmy and Rosalynn Carter, 1976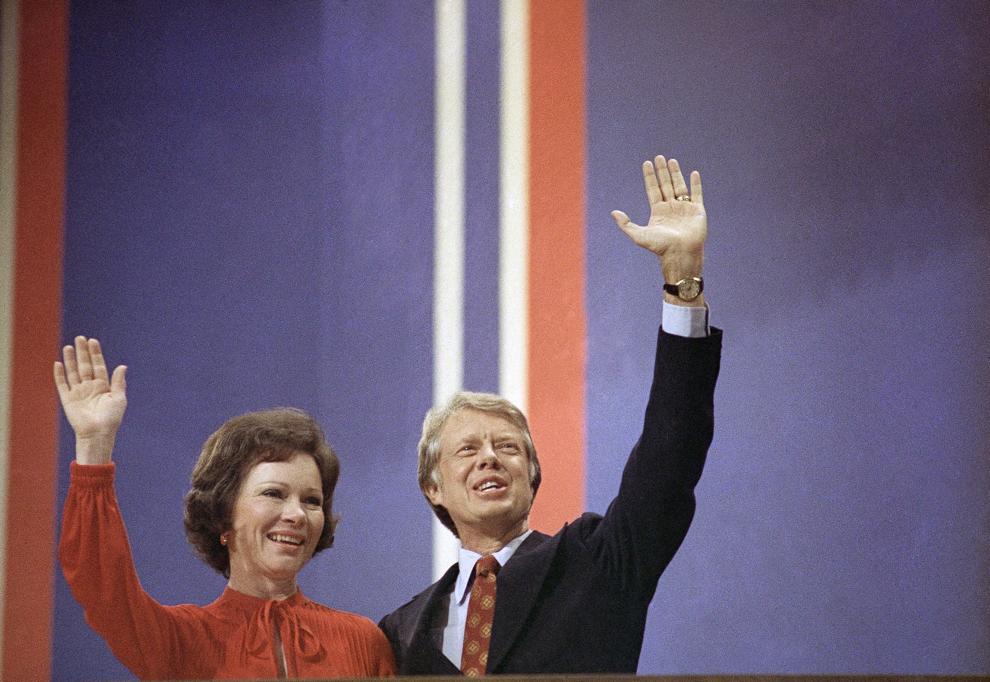 Jimmy and Rosalynn Carter, 1976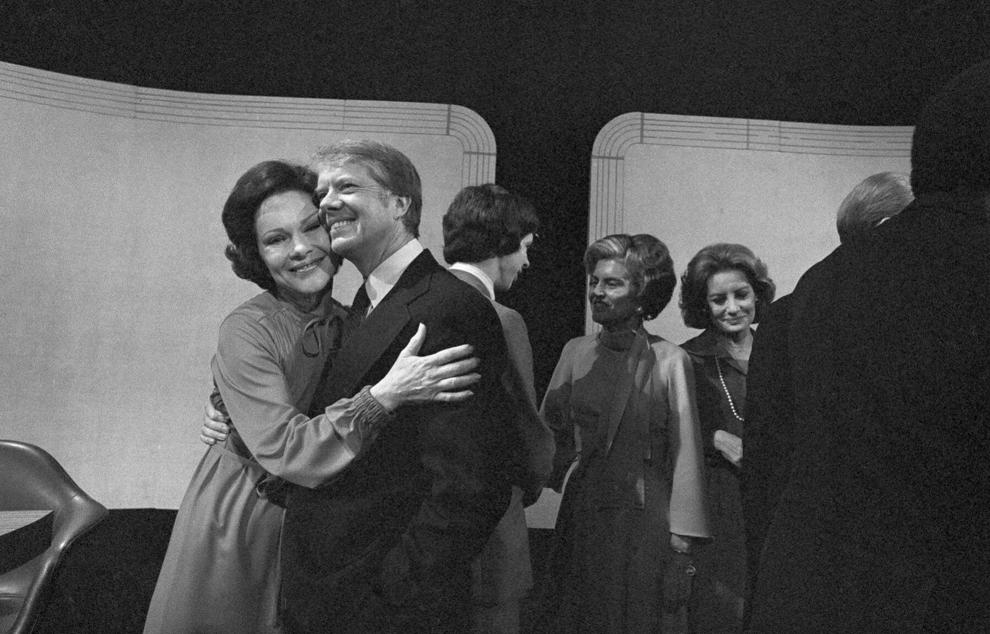 Jimmy and Rosalynn Carter, 1976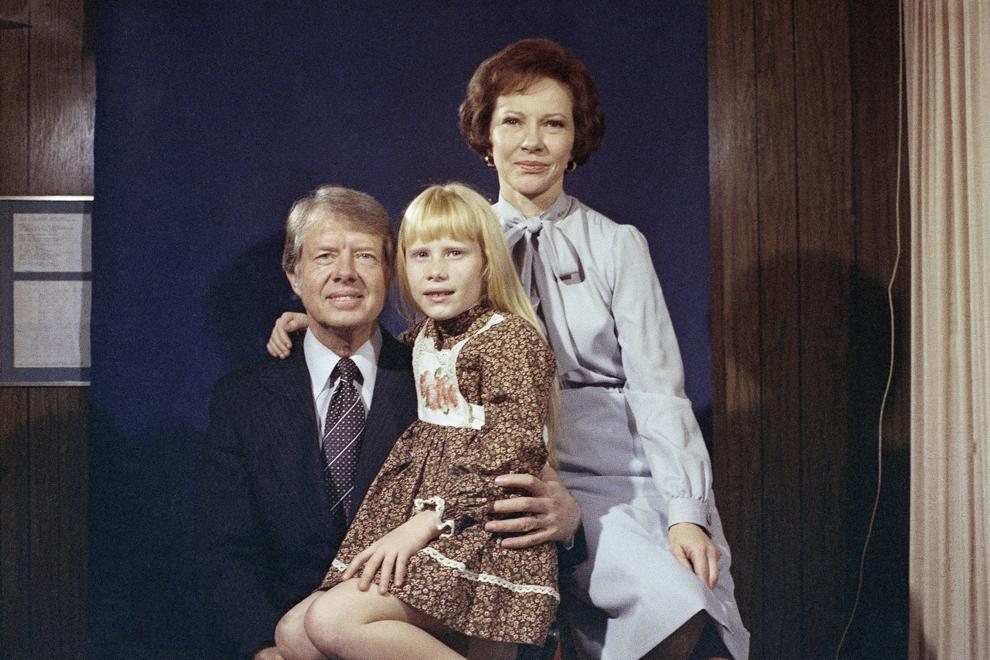 Jimmy and Rosalynn Carter, 1977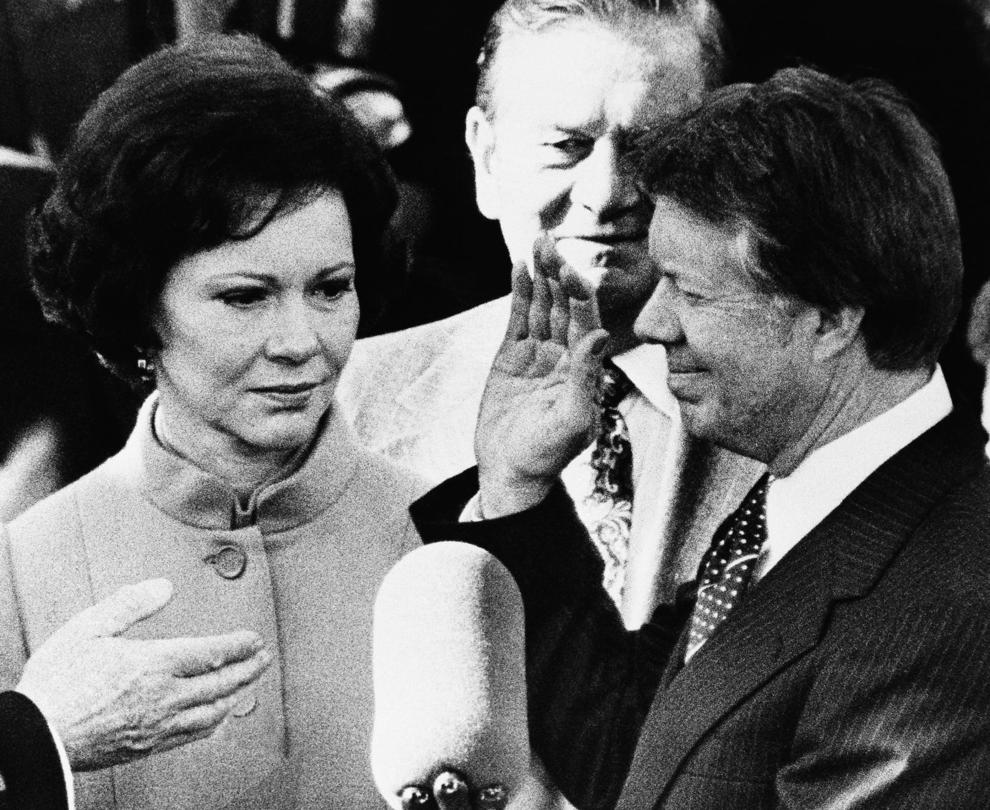 Jimmy and Rosalynn Carter, 1977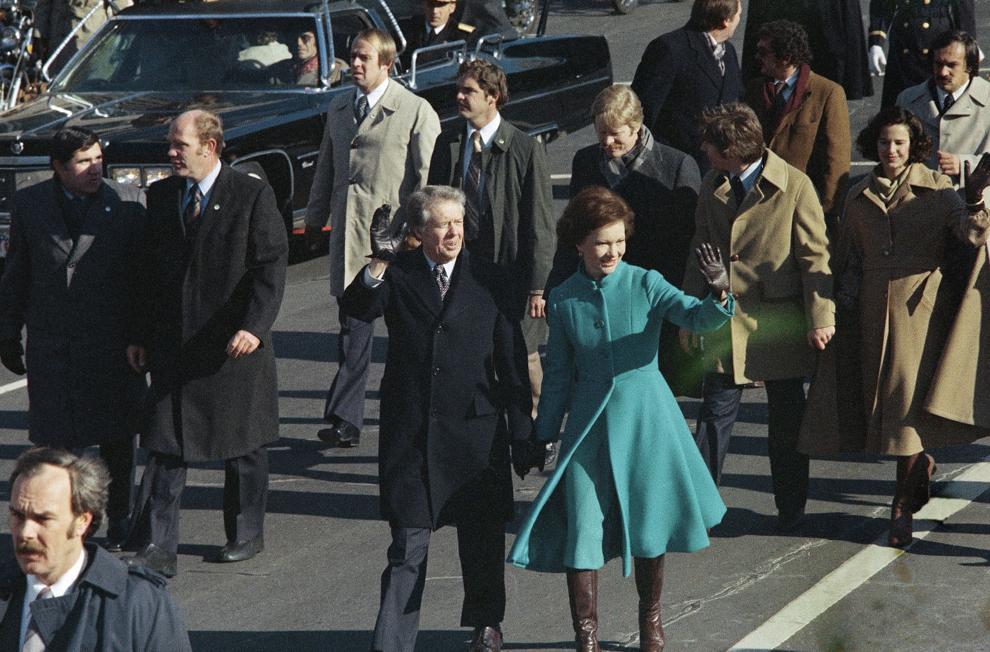 Jimmy and Rosalynn Carter, 1977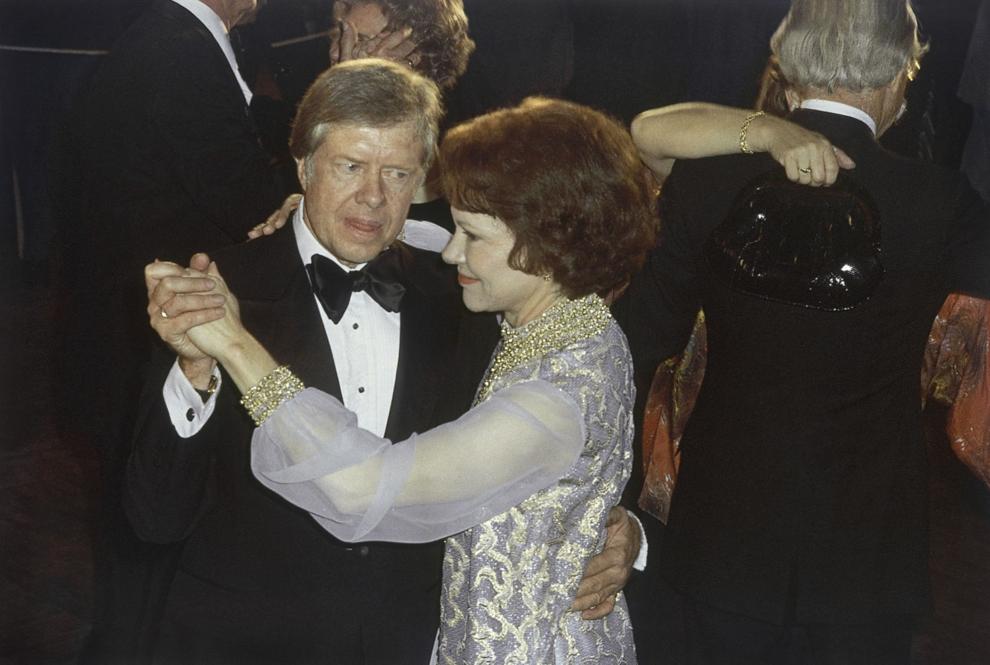 Jimmy and Rosalynn Carter, 1977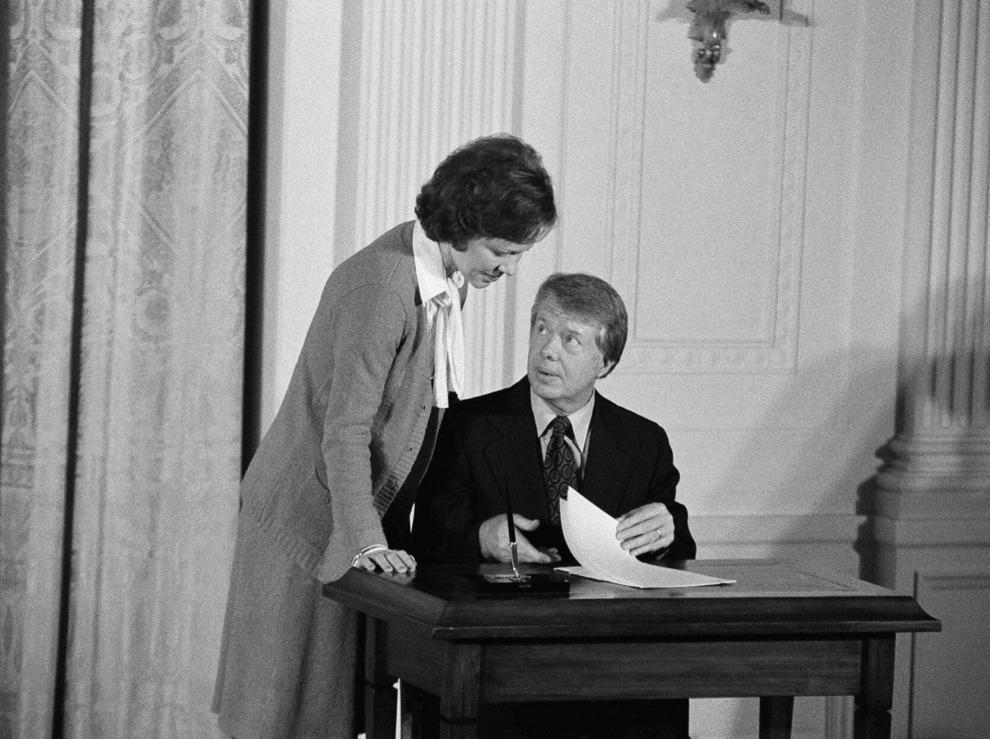 Jimmy and Rosalynn Carter, 1977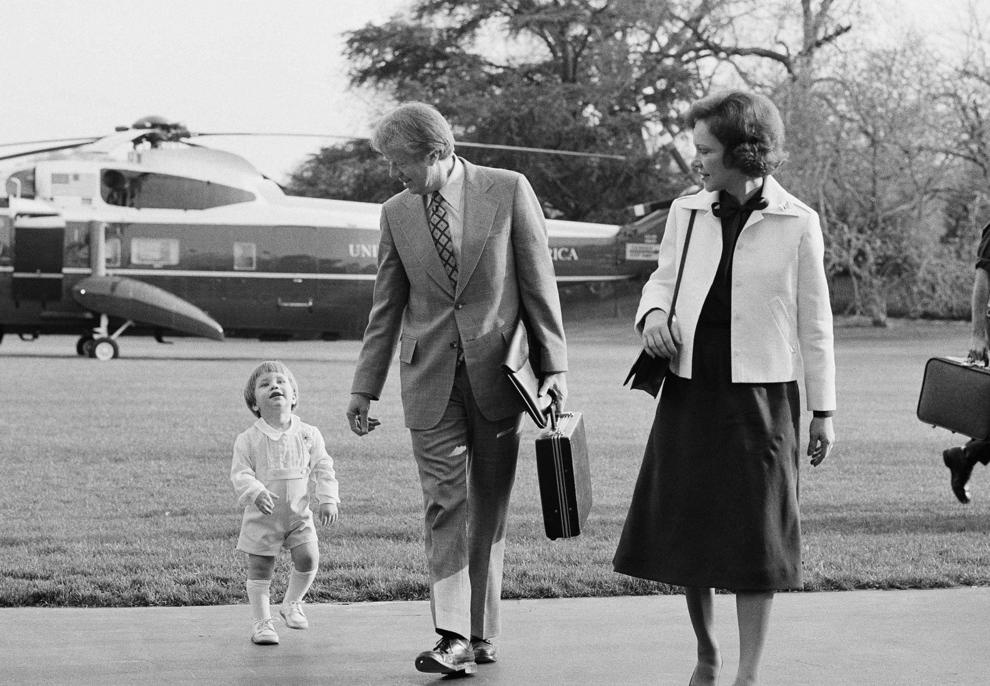 Jimmy and Rosalynn Carter, 1977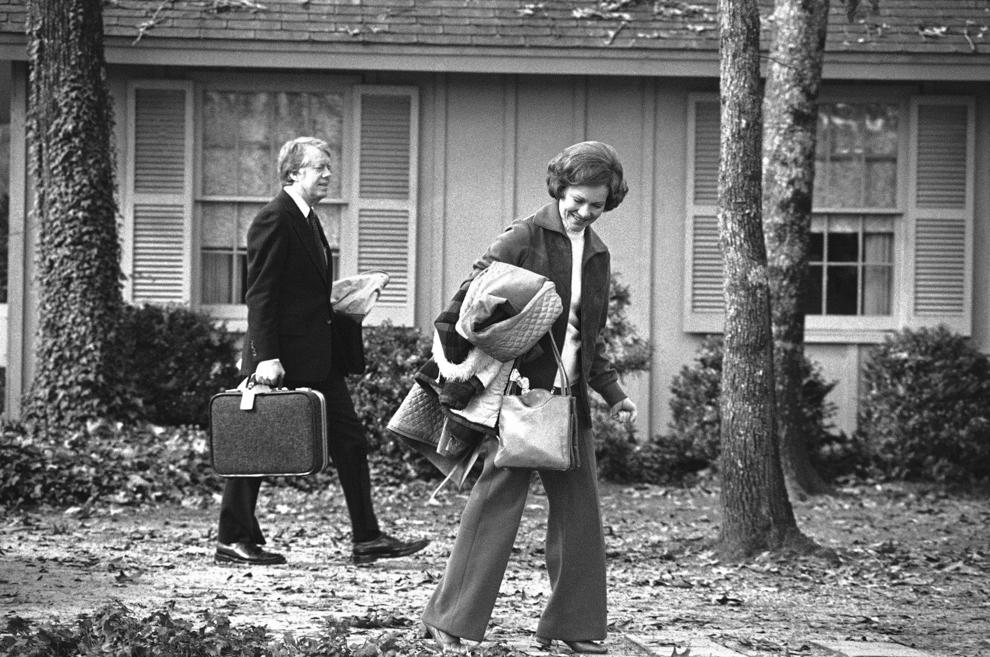 Jimmy and Rosalynn Carter, 1978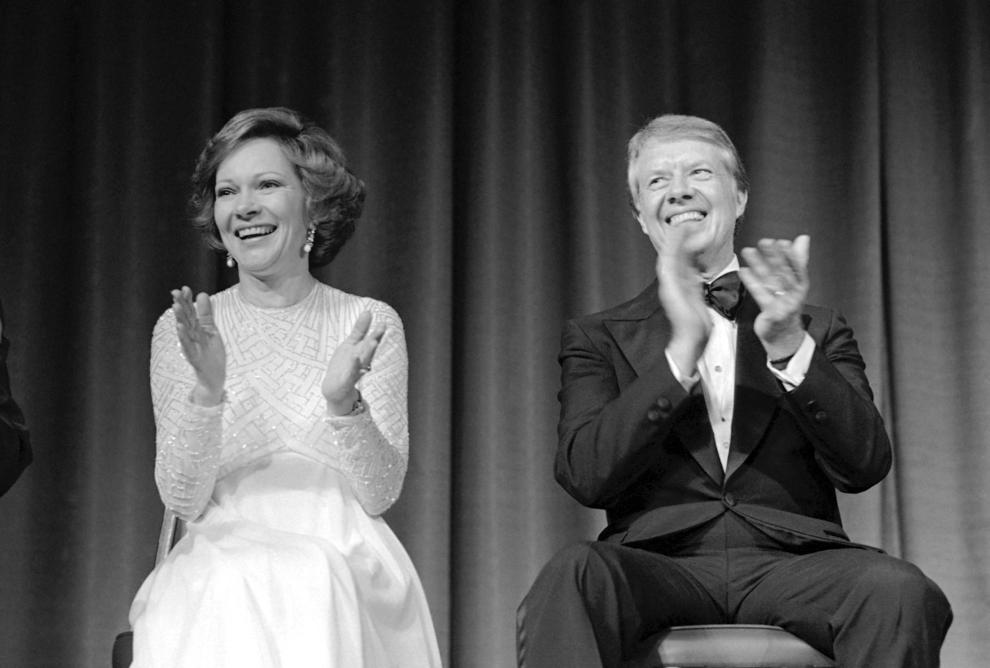 Jimmy and Rosalynn Carter, 1978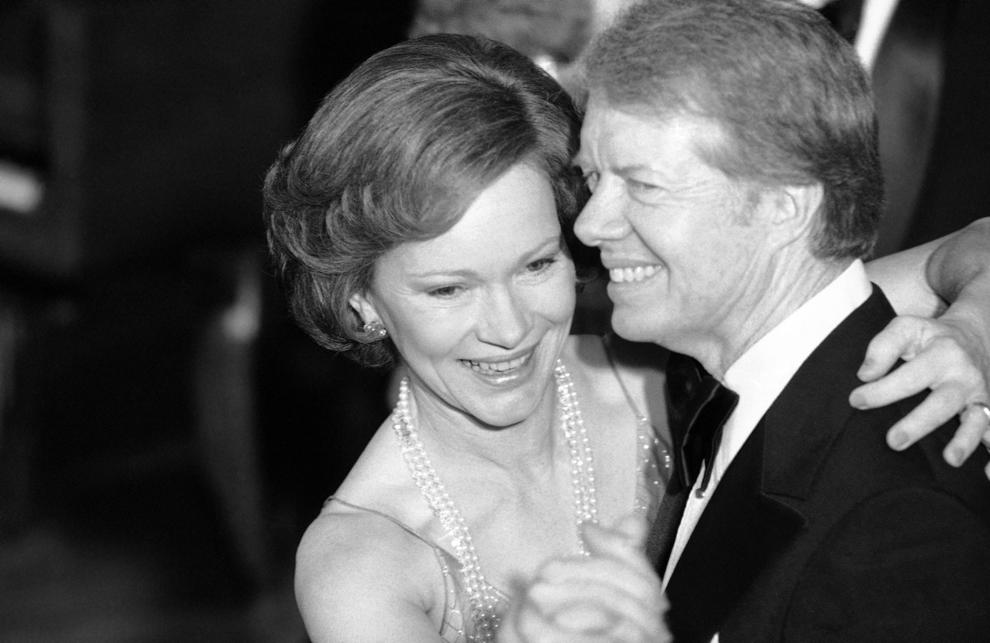 Jimmy and Rosalynn Carter, 1979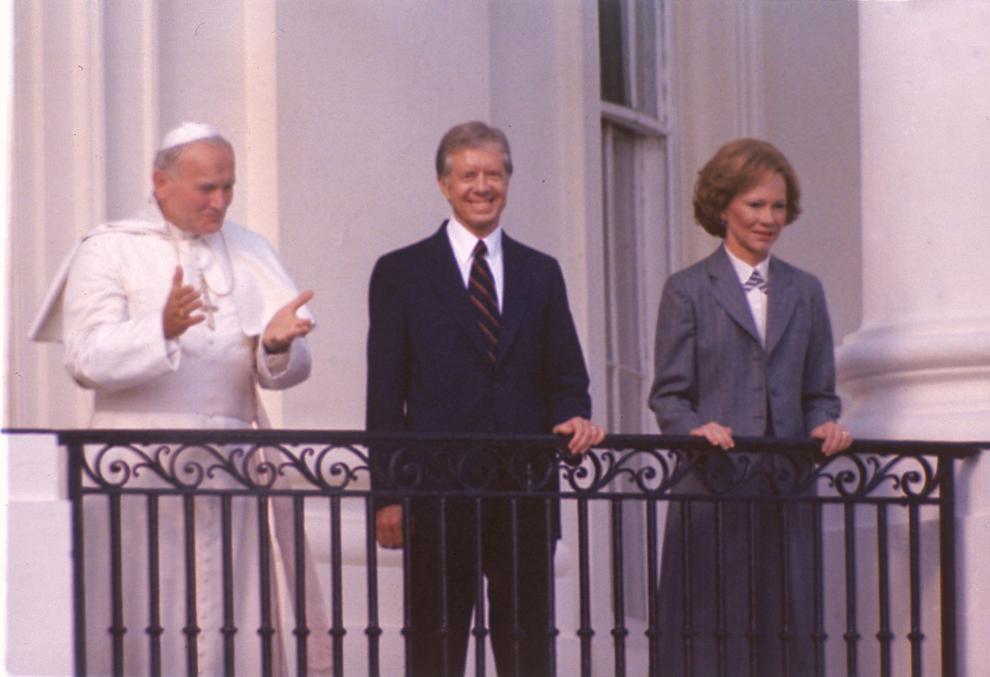 Jimmy and Rosalynn Carter, 1979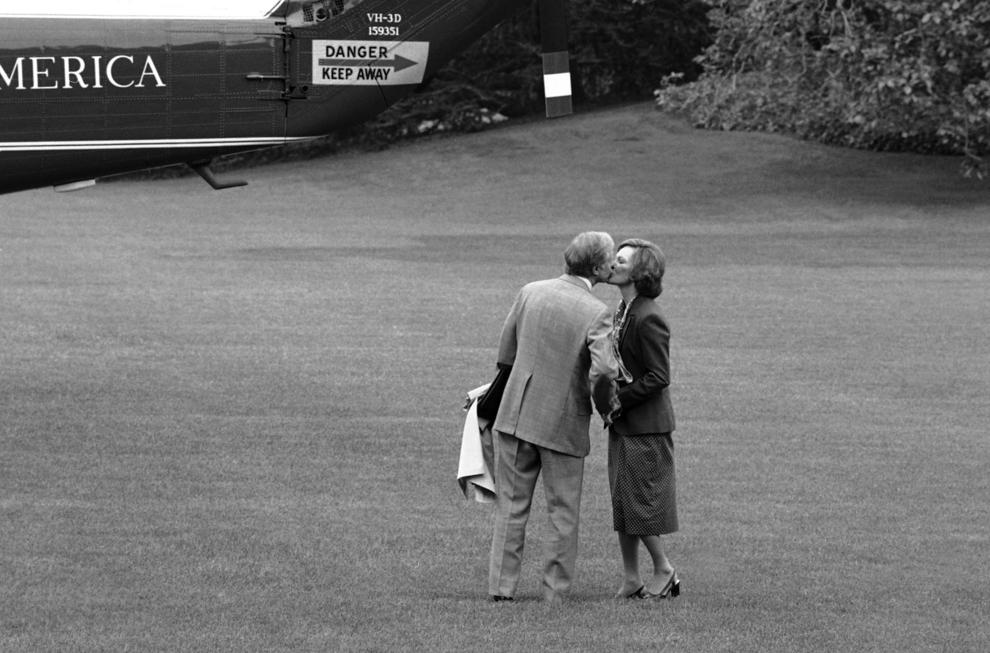 Jimmy and Rosalynn Carter, 1980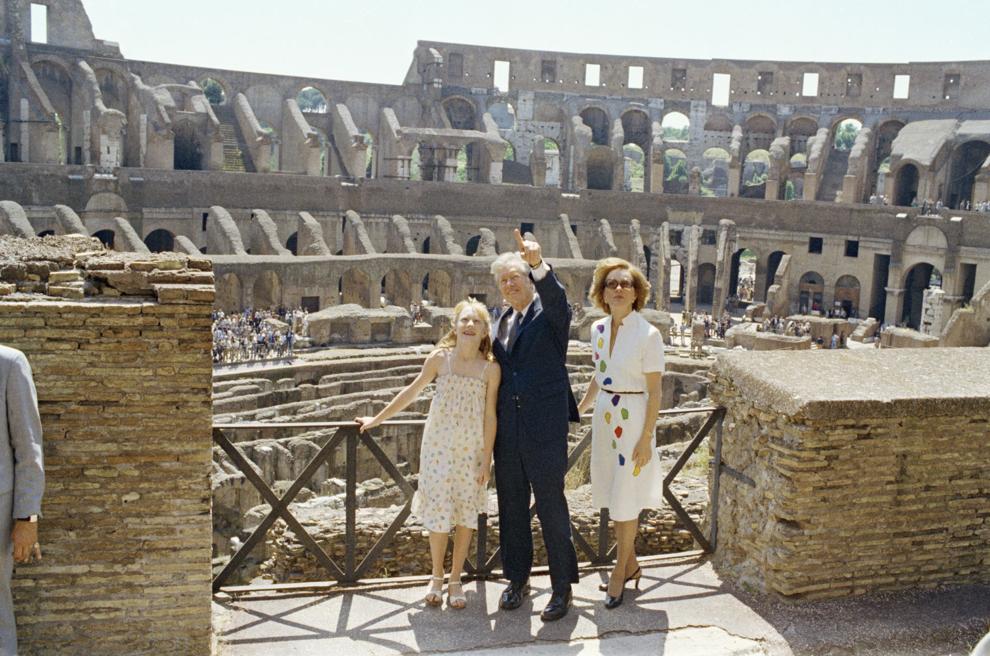 Jimmy and Rosalynn Carter, 1980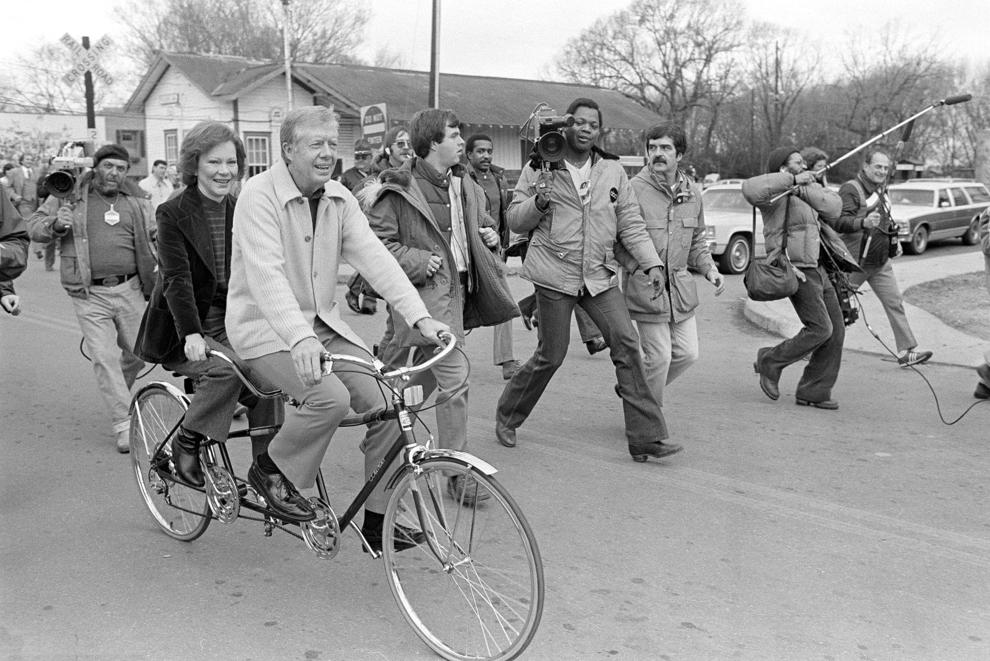 Jimmy and Rosalynn Carter, 1984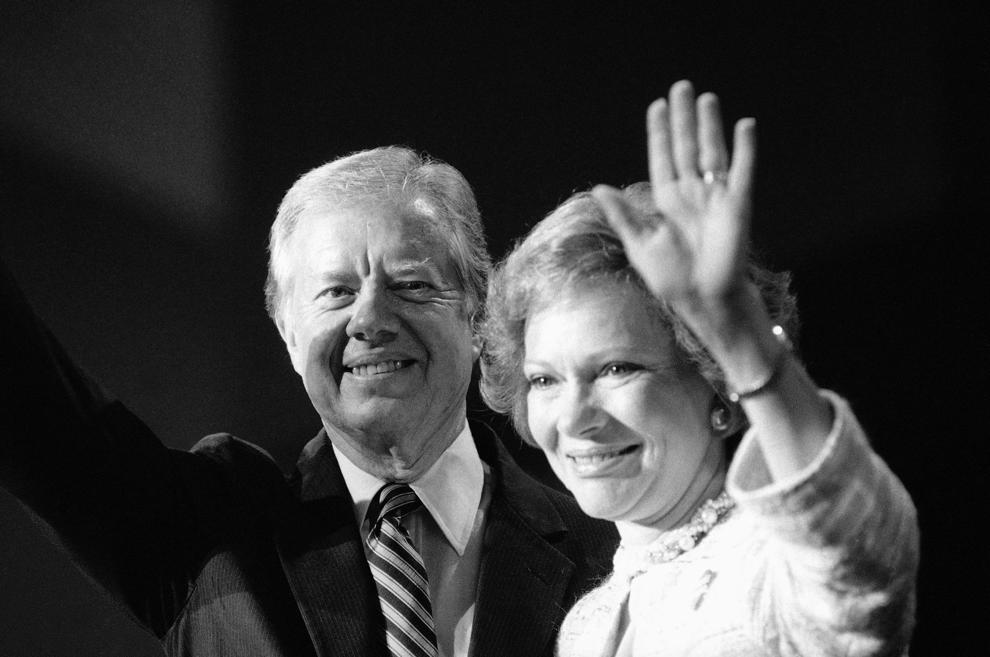 Jimmy and Rosalynn Carter, 1985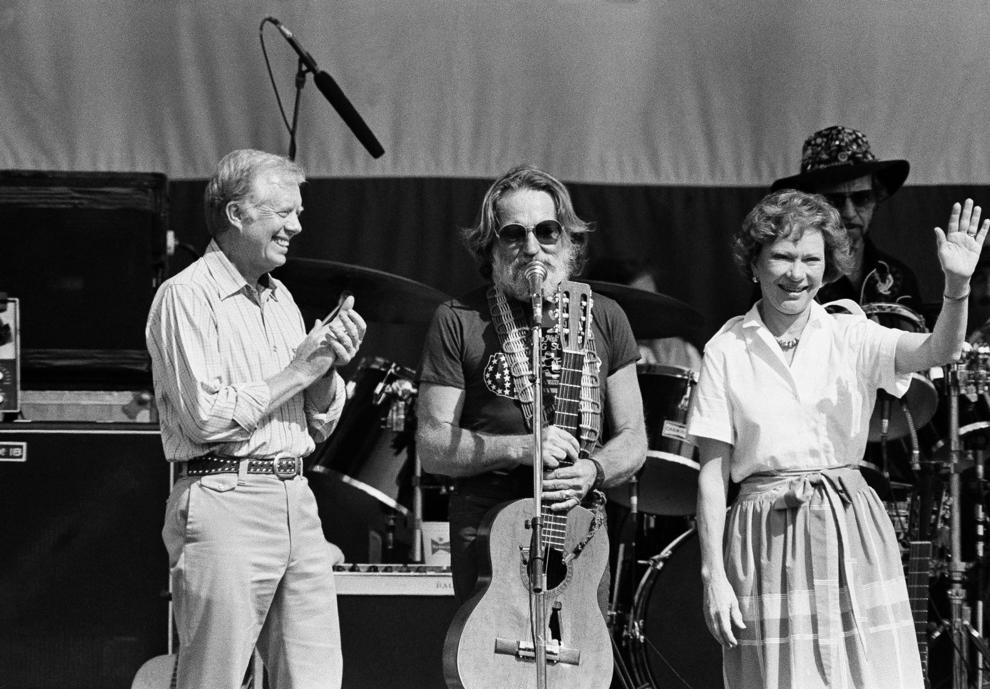 Jimmy and Rosalynn Carter, 1988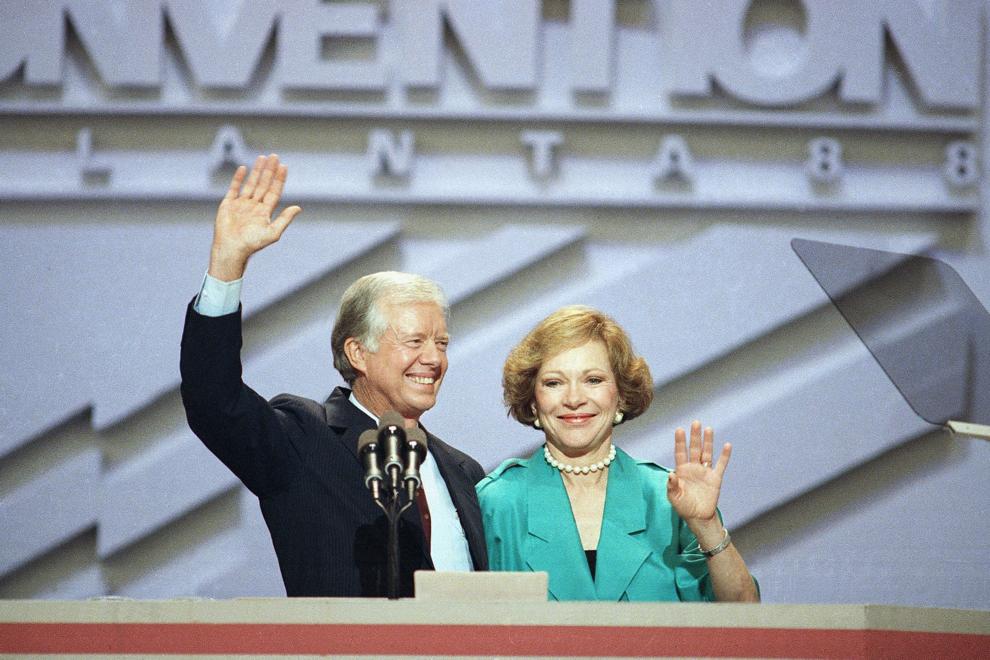 Jimmy and Rosalynn Carter, 1995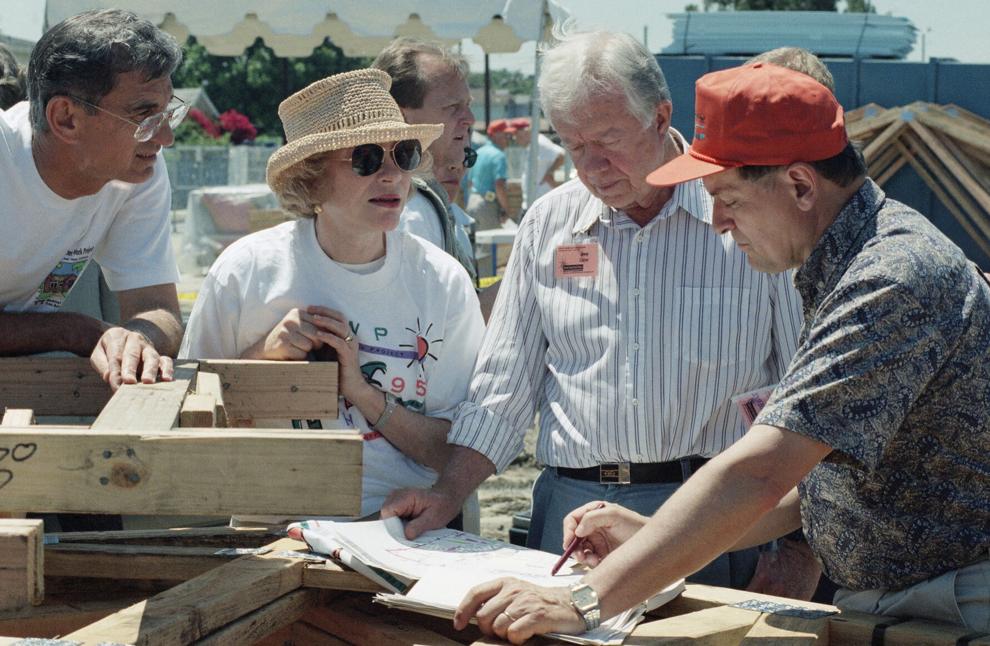 Jimmy and Rosalynn Carter, 2004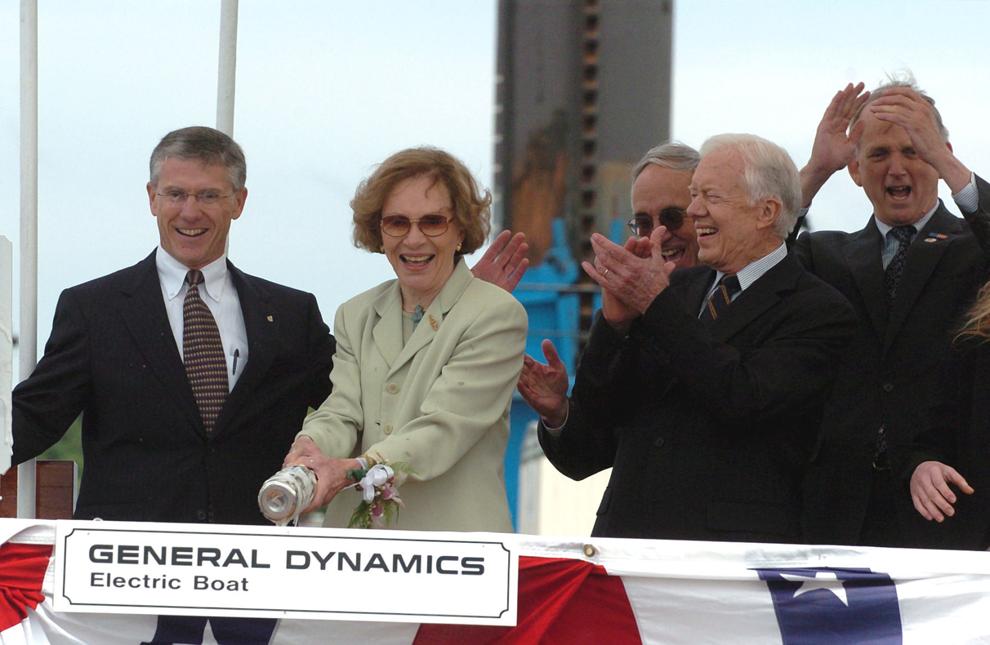 Jimmy and Rosalynn Carter, 2007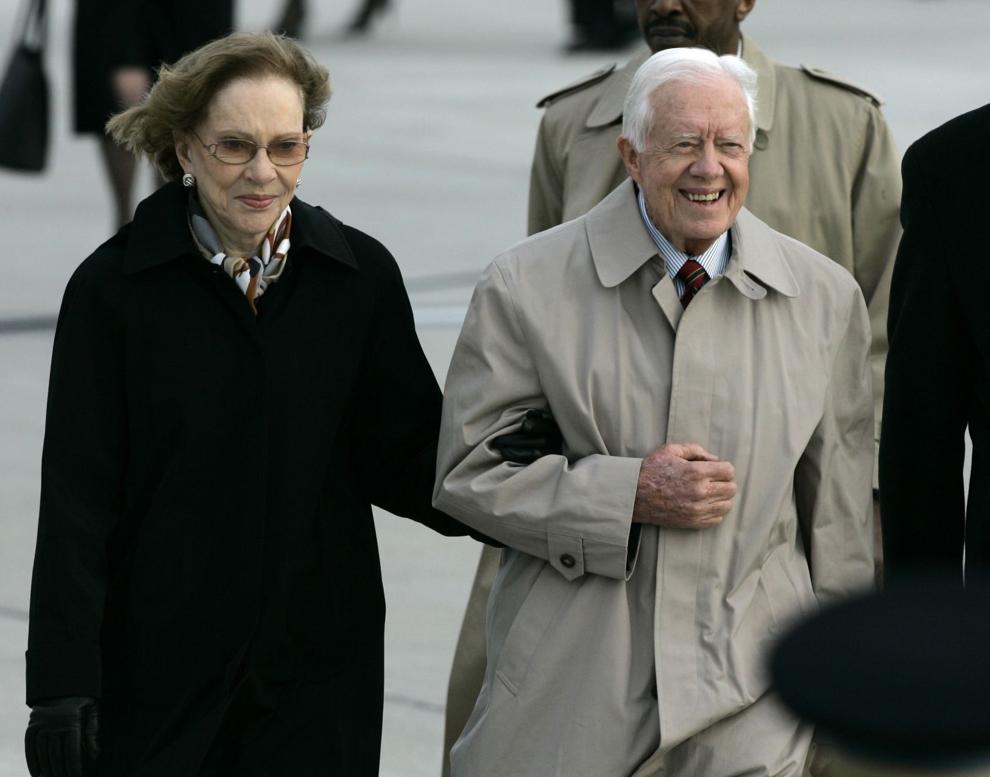 Jimmy and Rosalynn Carter, 2007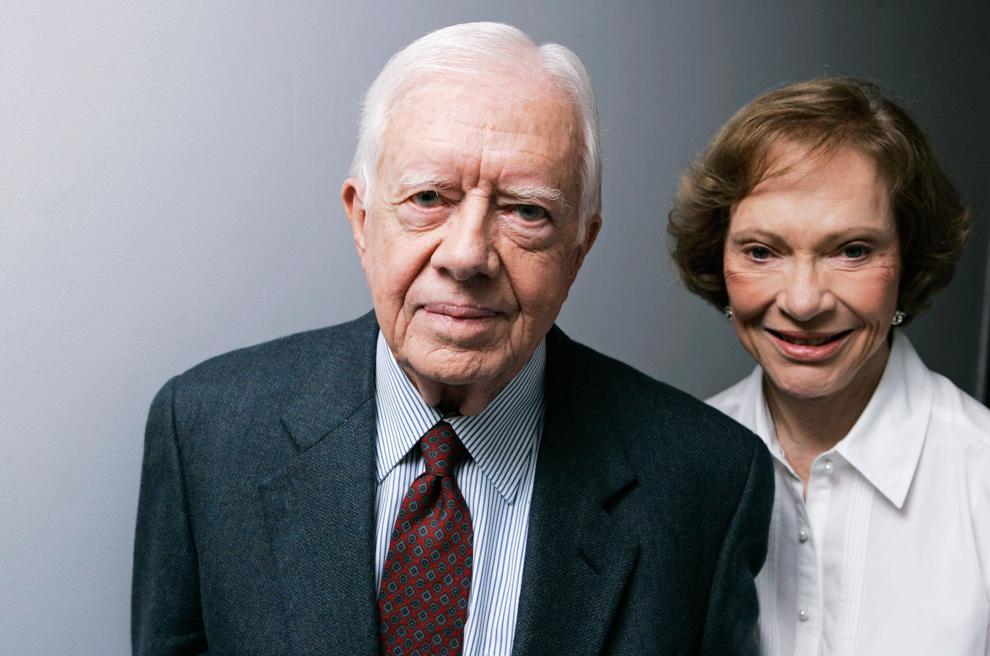 Jimmy and Rosalynn Carter, 2008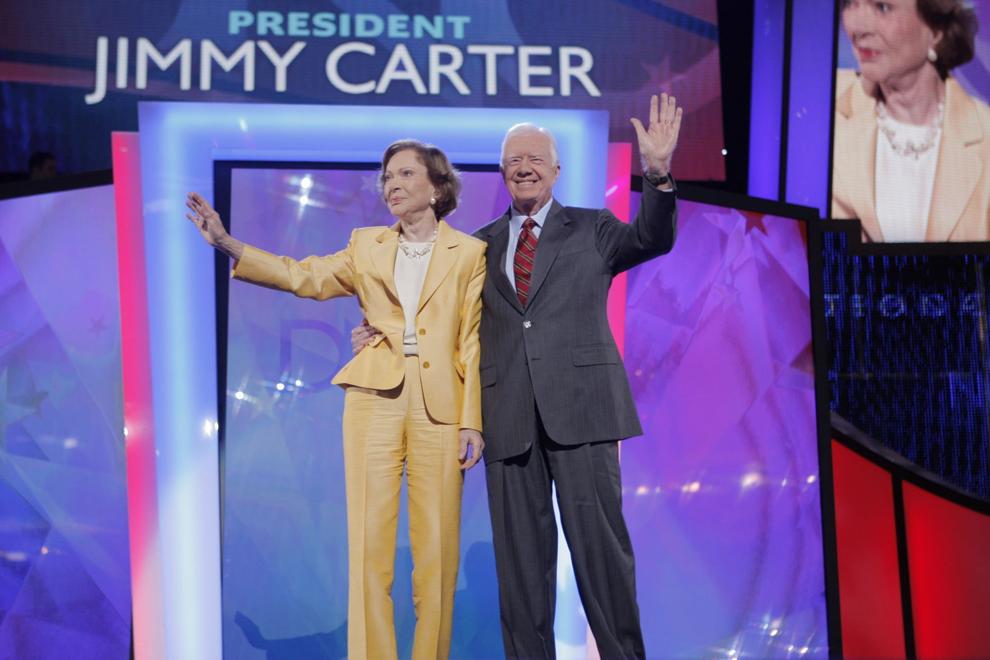 Jimmy and Rosalynn Carter, 2009
Jimmy and Rosalynn Carter, 2009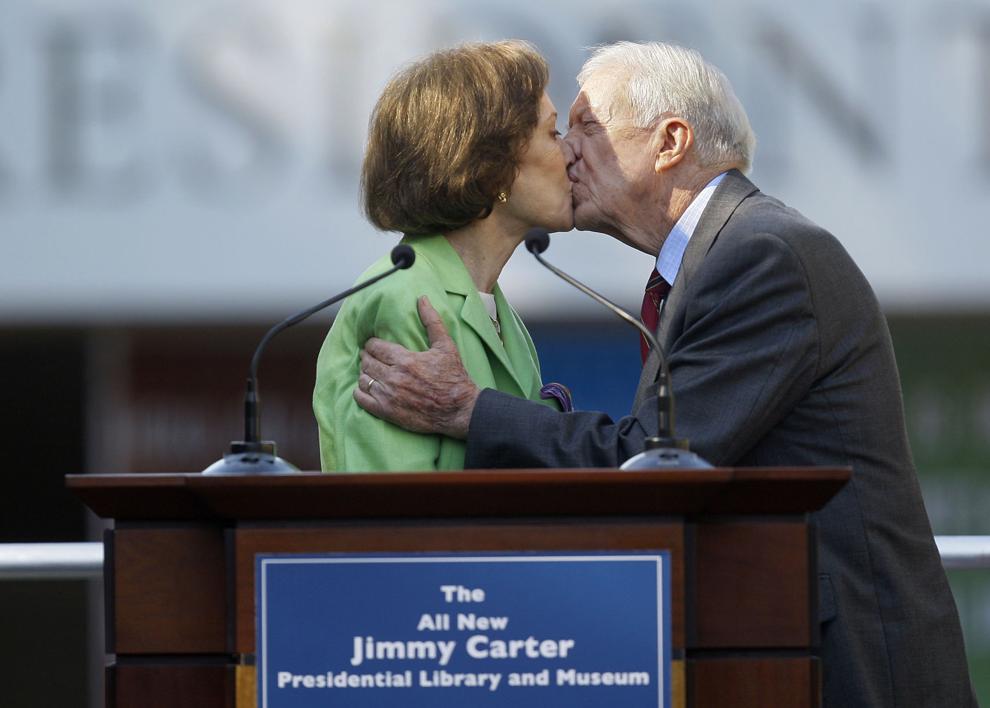 Jimmy and Rosalynn Carter, 2009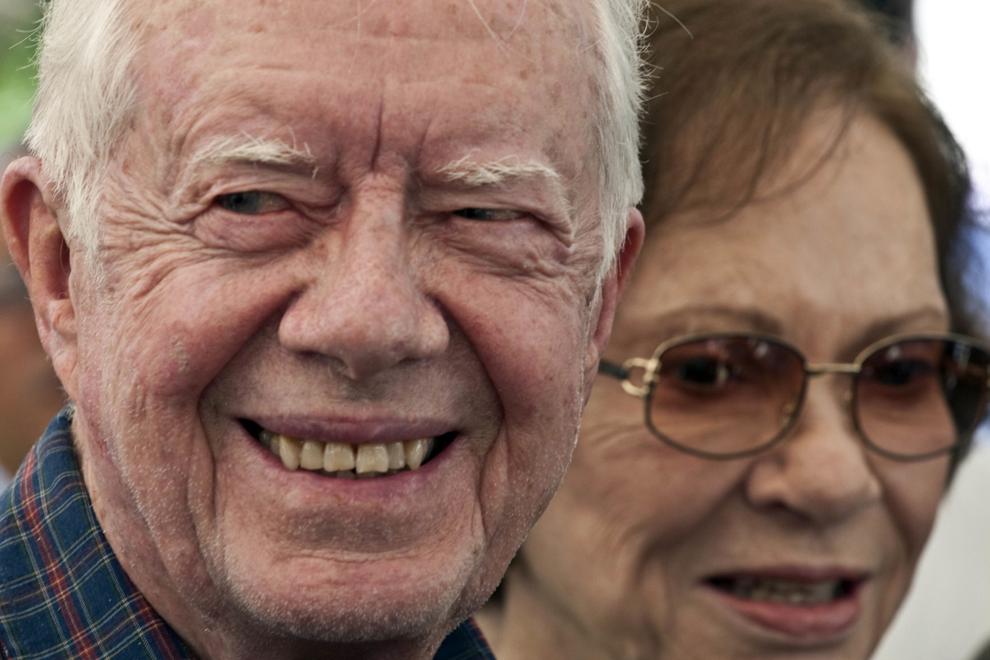 Jimmy and Rosalynn Carter, 2010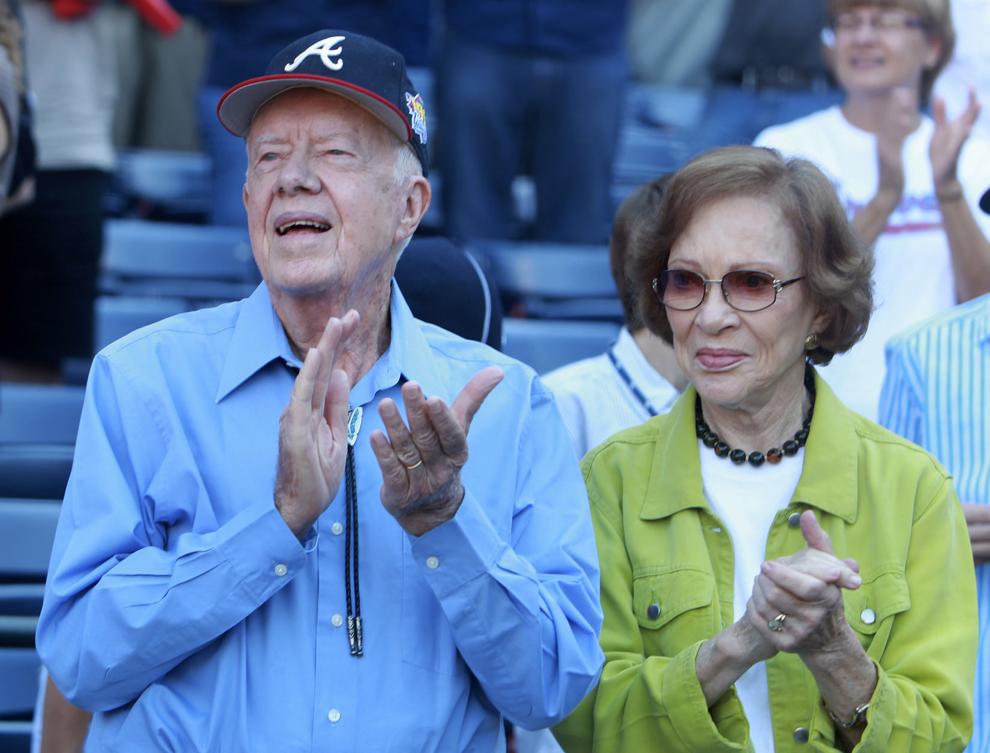 Jimmy and Rosalynn Carter, 2011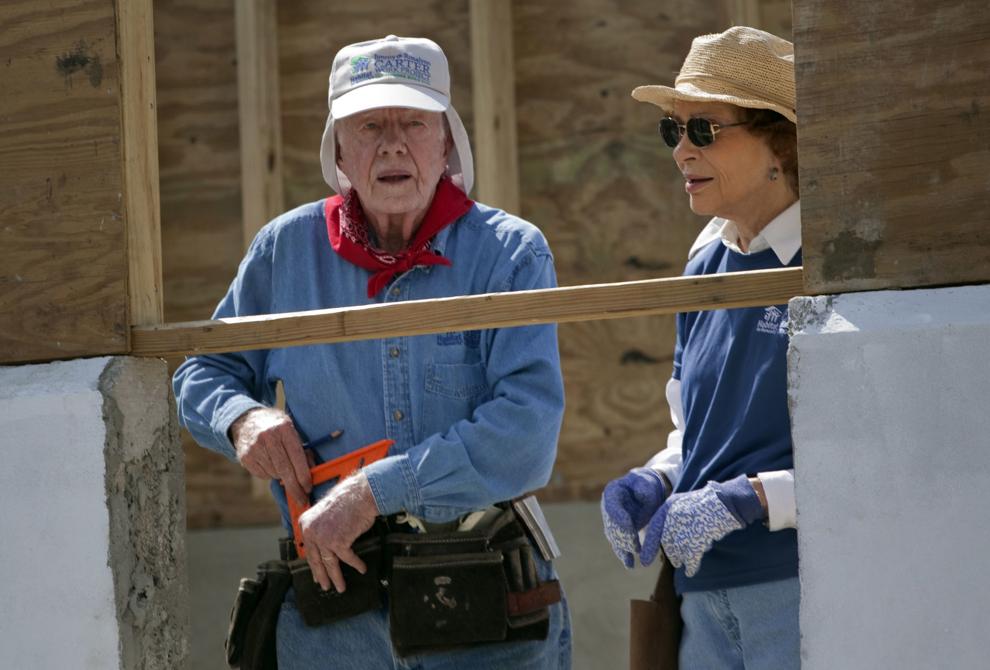 Jimmy and Rosalynn Carter, 2014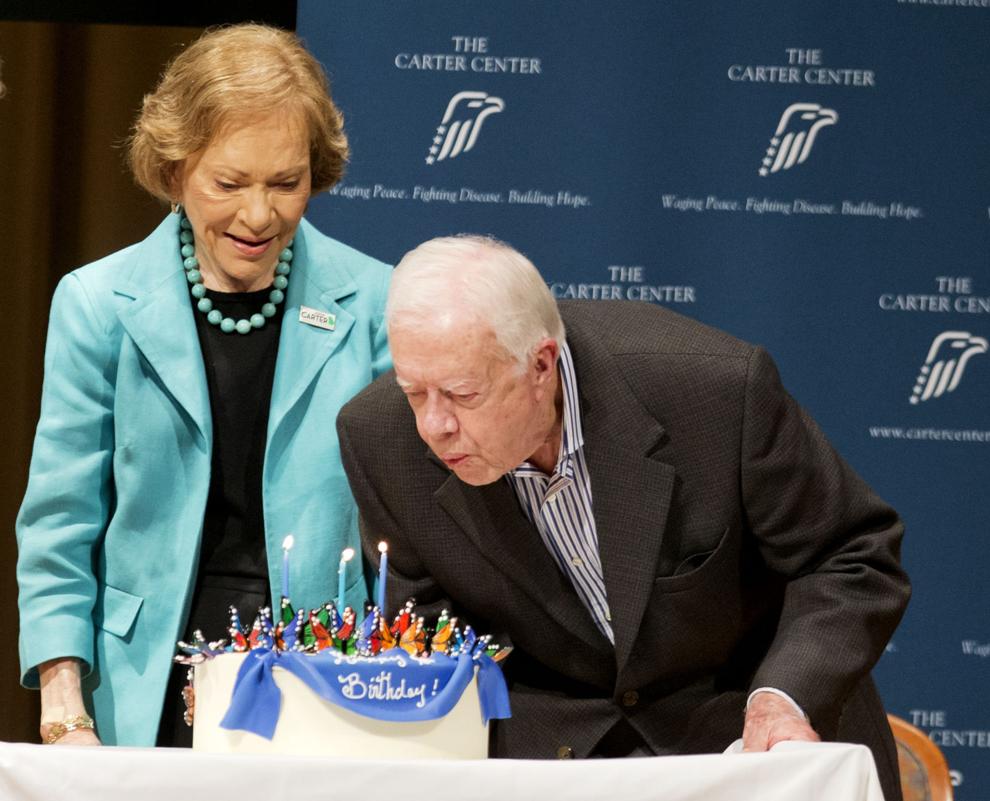 Jimmy and Rosalynn Carter, 2015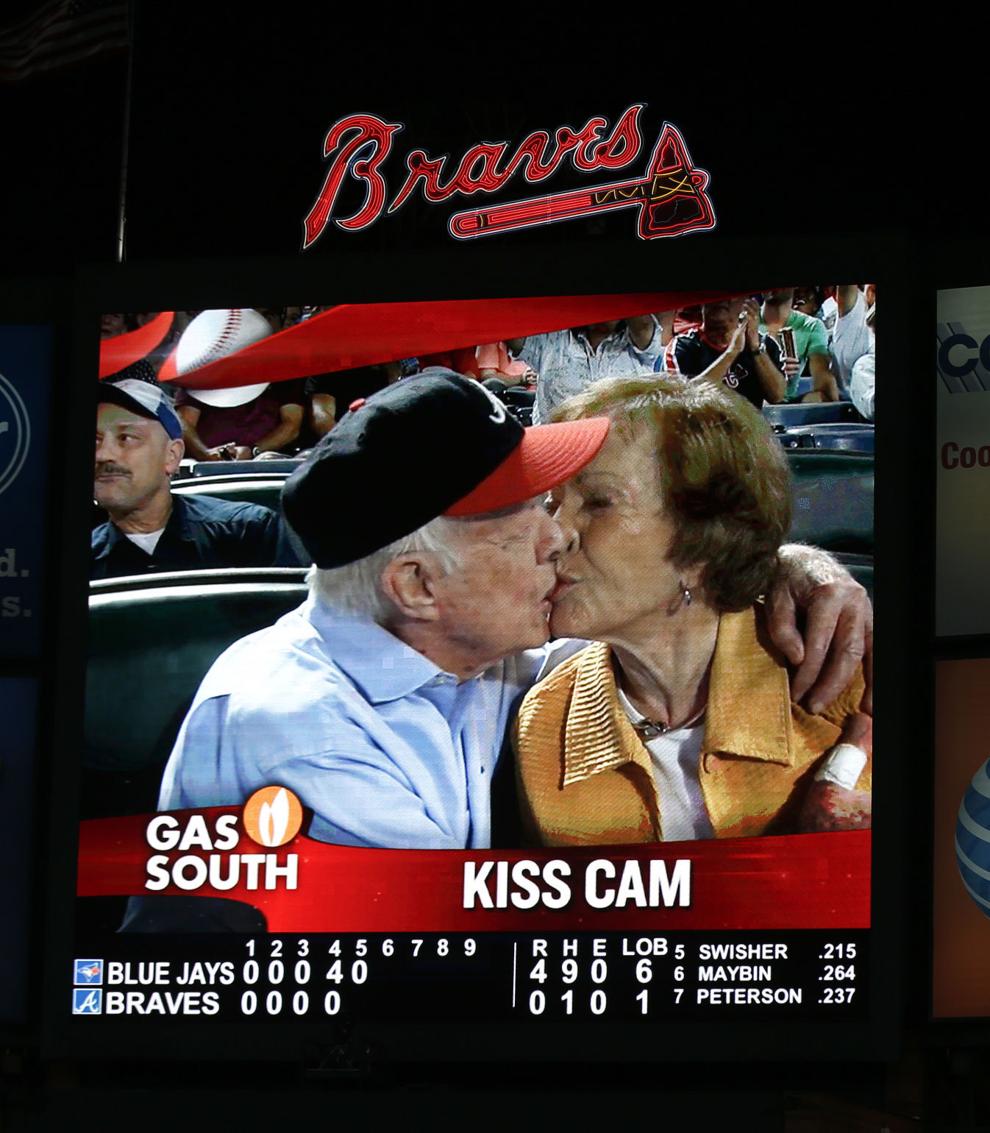 Jimmy and Rosalynn Carter, 2015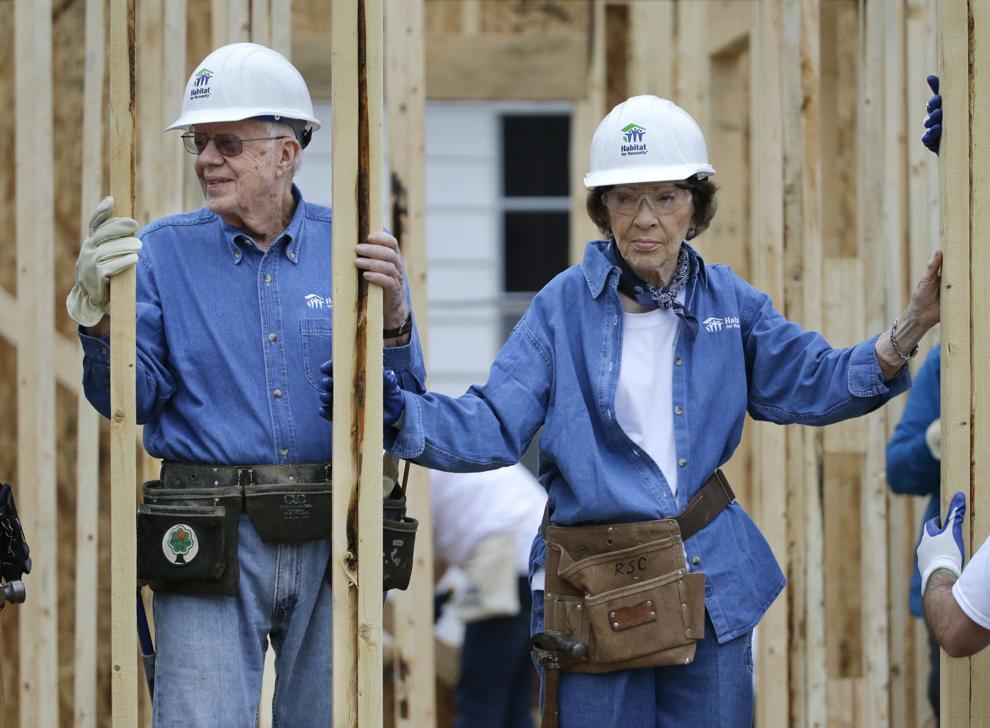 Jimmy and Rosalynn Carter, 2017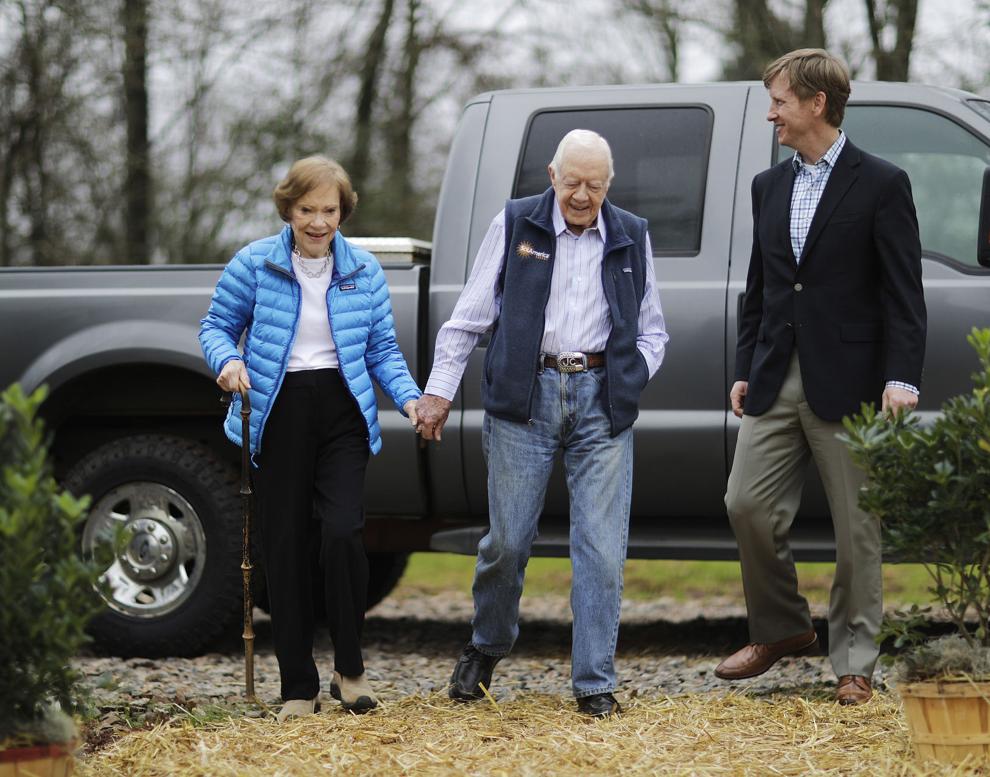 Jimmy and Rosalynn Carter, 2018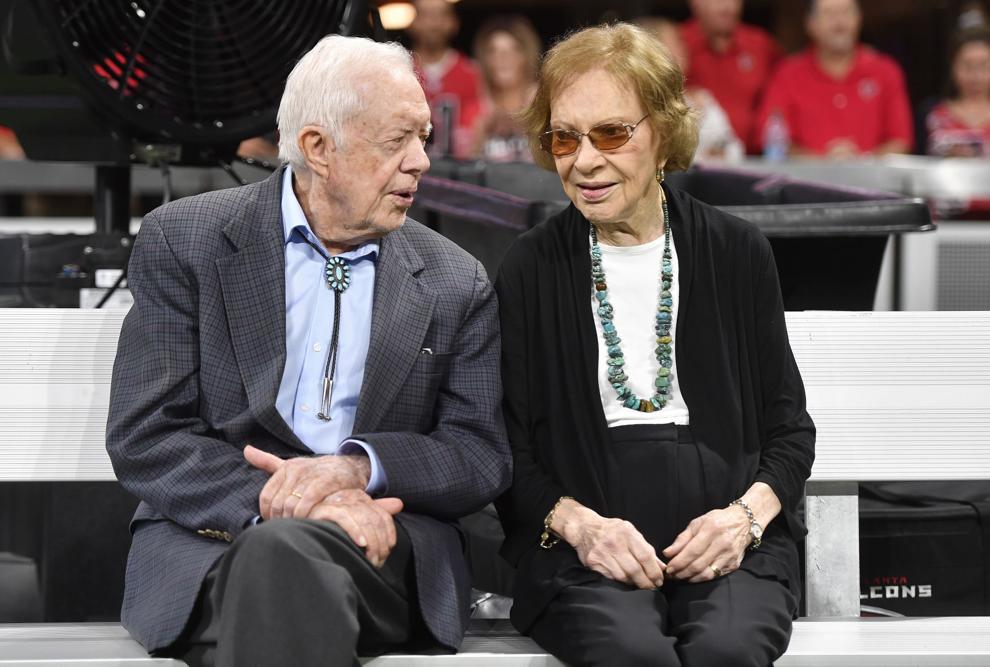 Jimmy and Rosalynn Carter, 2018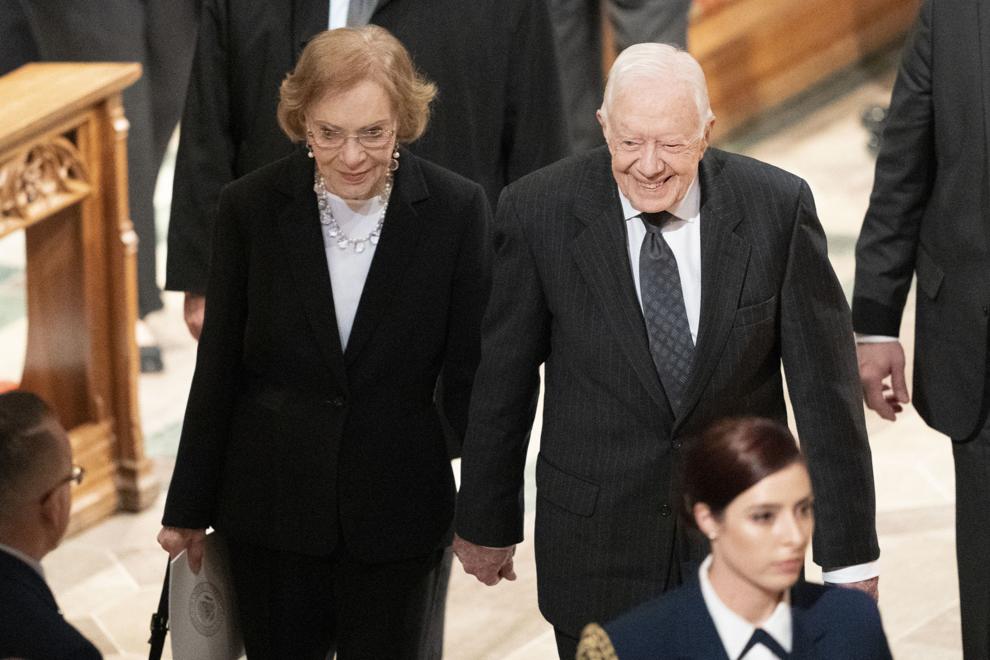 Jimmy and Rosalynn Carter, 2019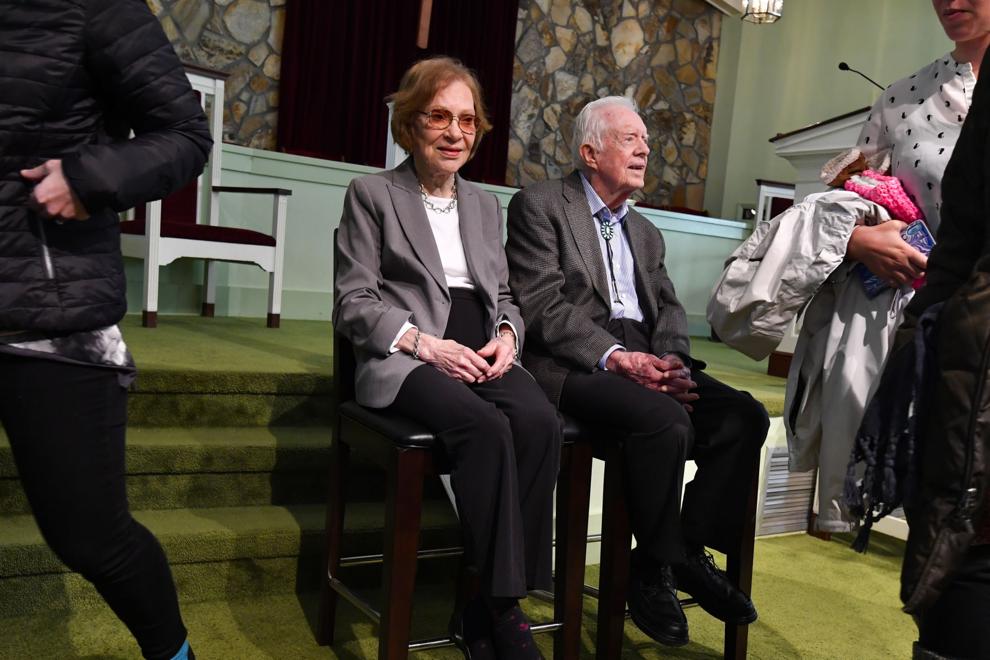 https://pressofatlanticcity.com/news/national/govt-and-politics/jimmy-carter-turns-98-today-heres-how-our-oldest-former-president-plans-to-celebrate/article_28df4db6-b762-5e6b-a817-e3a1eba69f17.html